The Lincoln Area YMCA has a program for both and can also help you apply for tuition assistance. Call 735-3915 and find out how.

Preschool Play Center -- This includes preschool play days, which are morning and afternoon sessions for children 3-5 years old. The morning session is 9-11 a.m. and the afternoon session is 12:15-2:15 p.m. Next, there is Lunch Bunch for 3- to 5-year-olds. This runs Sept. 7 to May 20 from 11 to 11:30 a.m. Also, the YMCA has Preschool PE for ages 3-5 years. This is ongoing all school year from 11:30 a.m. to 12:15 p.m.

The YMCA has a new program, Tiny Artist. This meets each Friday, Sept. 10-April 29, from 1:15 to 2:30 p.m. The registration deadline is Aug. 13. Don't delay; sign up now. This introduces preschool children to a variety of art mediums, collage, drawing, painting, modeling and more.

YMCA Before and After School -- Early registration begins July 6. Late registration begins Aug. 5 and rates increase at that time. Stop by the YMCA office to register early.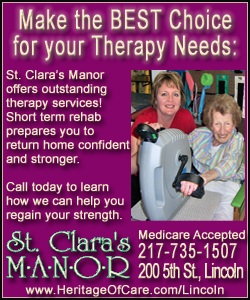 Flag Football -- There is still room to sign up your child for flag football. This is for children from 4 years old to second grade. It's on Saturdays, Aug. 7–Sept. 18. Sessions are 9-11 a.m. for 4-year-olds to kindergarten and 11 a.m.-1 p.m. for first- and second-graders.
Look for the new 2010-2011 fall catalog. Come by the office and grab one!
[Text from file received from Lincoln Area YMCA]