Route 66 Garage Sale to be bigger than ever

Send a link to a friend
[April 01, 2010] Bruce Huskins, founder and project manager of the Route 66 Garage Sale, advises that garage sale season is almost here, and he wants to encourage everyone to have their sale this year during the Route 66 Garage Sale. This year the sale is Friday and Saturday, June 11 and 12, starting at 8 a.m. both days (which means people will be already out and about at 6:30 or 7).
If you have your sale that weekend, you'll get lots of traffic. The Route 66 Garage Sale has become a huge event, with an estimate last year of 20,000 people visiting the various locations.

You can have your sale at your own house -- townwide sales are part of the event. The Route 66 Garage Sale will have townwide sales this year in McLean, Atlanta, Lawndale, Lincoln, Broadwell, Elkhart and Williamsville, expanding to neighboring cities that border Logan County. So have a garage sale and also list it in the Route 66 Garage Sale map booklet for $15. The map will be both printed and on the Web site at www.route66garagesale.com.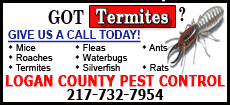 The very popular vendor spots at Postville Park and McDonald's in Lincoln will be featured again this year, and there will be specially priced vendor spots at the Best Western in Lincoln, the new location of the "World's Largest Covered Wagon." In addition, the Information Station (chamber office) will have a home vendor location. When you sign up for vendor spots, you get listed in the map.
A lot of exciting improvements are in place this year, and Huskins says he hopes this event will become statewide in the near future.
Garage sales are great for extra income for the family, and the money generated is good for the local economy. McDonald's has near-record sales during the event each year. The Route 66 Garage Sale committee is also encouraging the downtown businesses in Lincoln and all the businesses in the communities to participate with sidewalk sales, special offers, etc. and to advertise in the printed garage sale map booklet. Lincoln Daily News also offers a full week's listing of your garage sale for only $10.
The businesses should plan on opening early -- garage sale folks like to start first thing.
Huskins says they giving out special garage sale signs for businesses and garage salers that are on the map to place outside their location.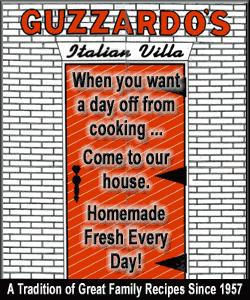 New this year in Lincoln will be vendors at White Auction House, and the Rotary is having a sale at the Lincoln Park District Sports Center. Huskins says the organizers are glad to have both of them taking part that weekend.
He said that this is a great time for your organization to have a sale also, so be sure to contact the tourism bureau at 732-8687 to find out how they can help your group participate.
Be a part of the Route 66 Garage Sale this year -- advertise your business, have a sidewalk sale, have a garage sale, set up at a great vendor location.
Proceeds are going to help Save The Mill, which still needs funds to finish repair and restoration so the former Mill restaurant can be opened as a museum.
[Bruce Huskins; LDN]