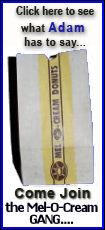 Eaton is the principal contributor to the United Way of Logan County. The director of the United Way, Lois Leonard, recently made no bones about how important Eaton is to the agency.

"If it wasn't for Eaton and their employees, the United Way of Logan County would no longer exist," she said.

There is more that Eaton does besides give money to United Way. They have created football fields outside their building to help youth football have a proper field to play on. In the past they have helped Community Action by purchasing a van to transport seniors. Lincoln Eaton sponsors the annual girls and boys basketball tournaments at LCHS. Last year, Eaton Corp. donated $50,000 to Abraham Lincoln Memorial Hospital for use in a new diagnostic center. The company also donated $50,000 to Lincoln College for the new Lincoln Heritage Museum. And when an important event or charity comes up in Logan County, it is a common occurrence to hear that Eaton was involved in helping, either through a donation or the commitment of their employees, or in most cases both.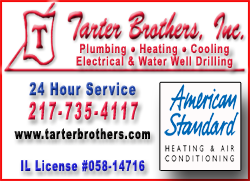 Eaton has also been awarded the "Friend of the Chamber" award in 2008 and "Large Business of the Year" award in 2009.
But with all the Eaton community does for Logan County, the plant and its employees now have been recognized for doing their jobs with as much caring, thoroughness and passion as they do outside interests.
Eaton Lincoln has been singled out as the "Assembly Plant of the Year" by Assembly Magazine and Boston Consulting Group.
Assembly Magazine is a trade publication for manufacturers, and Boston Consulting Group is one of the world's leading management consulting firms. Yesterday at a company gathering in the center of the huge plant, the Eaton plant officially received the honor.
According to Assembly magazine, "The award spotlights a state-of-the-art manufacturing facility in the United States that has applied world-class processes to reduce production costs, increase productivity, shorten time to market and improve product quality.
Plant manager Rick Wyatt told the employees that despite tough economic conditions the Lincoln plant has been a leader within Eaton Corp. in the areas of customer satisfaction measured by product availability, quality and cost competitiveness,"
Austin Weber, senior editor of Assembly told the plant employees ."One of this facility's strongest advantages is its in-house machine-building capability," This department has created many one-of-a-kind automated assembly machines. He noted the plant's "flex center" that creates innovative solutions to unique customer needs."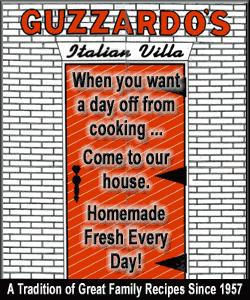 Michael Zinser, a partner in BCG's Chicago office and global co-leader of the firm's manufacturing team, said about the decision to give this year's award to Eaton, "We were particularly impressed by Eaton's ability to manage, and even decrease, its unit cost position despite significantly lower volumes, while maintaining its incredibly high standards of quality and delivery.
But it was an emotional Dave Tallman, Residential Products Division vice president and general manager who delivered the heart to the story when he spoke of his pride in everyone at the plant for their dedication to their fellow employees and their commitment to Eaton and their jobs.
___
Notes:
Eaton Corp. is a diversified power management company headquartered in Cleveland, Ohio, with 2009 sales of $11.9 billion. Its product lines include electrical power distribution and control equipment, hydraulic products for use in mobile and industrial applications, aerospace propulsion systems, and truck safety systems. Electrical power management is its leading line of business, accounting for about half of Eaton's sales. Geographically, the company earns more than half of its revenue within the United States. Eaton has approximately 70,000 employees and sells products to customers in more than 150 countries.
Assembly is a monthly trade magazine that has been published since 1958. It is read by plant managers, manufacturing engineers and design engineers in a wide variety of industries, including automotive, aerospace, appliances, consumer goods, electronics, industrial machinery, medical devices and telecommunications. Assembly covers the systems, equipment, tools and materials used by original equipment manufacturers and contract manufacturers to assemble discrete parts into finished products, including manual and automated production processes. Assembly is published by BNP Media.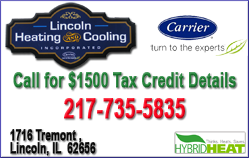 The Boston Consulting Group is a global management consulting firm and the world's leading adviser on business strategy. The firm partners with clients in all sectors and regions to identify their highest value opportunities, address their most critical challenges and transform their businesses. The customized approach combines deep insight into the dynamics of companies and markets with close collaboration at all levels of the client organization. This ensures that clients achieve sustainable competitive advantage, build more capable organizations and secure lasting results. Founded in 1963, BCG is a private company with 69 offices in 40 countries. For more information, visit www.bcg.com.
[Text from files received; LDN]