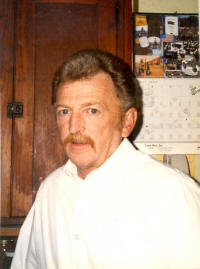 Harold Walton Jr.

Send a link to a friend
[October 11, 2010] MOUNT PULASKI -- Harold A. Walton Jr., 67, of Mount Pulaski, died Monday, Oct. 11, 2010, at 2:45 a.m. at his home.
His funeral will be at 10 a.m. Monday, Oct. 18, at Fricke-Calvert-Schrader Funeral Home in Mount Pulaski, with Harley Petri officiating. There will also be a Masonic service. Visitation will be from 9 to 10 a.m. at the funeral home.
Burial will be in Carlyle Cemetery, Lake Fork, where military rites will be conducted.

Mr. Walton was the owner and operator of Harold Walton General Contractor.

He was a U.S. Navy veteran.

He was born July 5, 1943, in Lincoln. His parents were Harold A. and Wilma Moore Walton Sr. He married Betsy Elmore on Oct. 5, 1963, in Pontiac. She preceded him in death on Aug. 18, 1994.

She is survived by one son, Chris Walton (and Diana Harmon) of Mount Pulaski; one daughter, Jennifer (and Bradney) Luckhart of Lincoln; one brother, George (and Sharon) Walton of Mount Pulaski; and three grandchildren, Cassidy Walton of Mount Pulaski and Marin and Malina Luckhart of Lincoln.

He was also preceded in death by one son and one brother.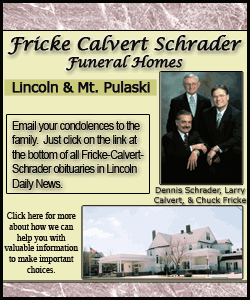 He was a member of Mount Pulaski Christian Church, Mount Pulaski Masonic Lodge 89 AF & AM and Mount Pulaski Commandery. He was a past commander and held offices in the Grand Line and was also a member of the Mount Pulaski Lions Club.
Memorials may be made to Knights Templar Eye Foundation.
Click here to send a note of condolence to the Walton family.