CLASSIFIED ADS
---
PUBLISHER'S NOTICE
Federal and state laws prohibit employment advertisements that express a discriminatory preference on the basis of race, age, sex, color, national origin, religion, handicap, or marital status.
Lincoln Daily News will not knowingly accept advertising for employment which is in violation of these laws. Our readers are informed that employment offerings advertised are available on an equal opportunity basis.
---

Position available for City Police Officer
Police Officer/Lateral Transfer
The city of Lincoln is accepting applications for the position of Police Officer.
Applicants must have 3 years of full time sworn experience and be currently certified by the Illinois Law Enforcement Training Standards Board.
Applications may be obtained at the Lincoln Police Department, 911 Pekin Street, Lincoln Illinois and MUST
be returned along with a resume by November 13, 2010
The city of Lincoln is an Equal Opportunity Employer.

Send a link to a friend
---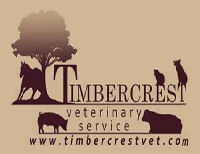 Receptionist
Wanted
Timbercrest Veterinary Service is seeking a full time veterinary receptionist to work at both our Atlanta and Lincoln locations. The person we seek should be highly motivated, with a strong work ethic, have excellent customer service skills, and be able to multi-task and fit well with our health care team. Medical or receptionist experience and/or a college degree are preferred, but we are willing to train any candidate who is the right fit.

Timbercrest Veterinary Service is a two doctor, progressive mixed animal practice.

In our immediate future we will be opening Railsplitter Veterinary Wellness Center in Lincoln for small animal patients only. Both clinics focus on progressive medicine, with a strong emphasis on preventative care, client education and compassion for both patients and clients.
We offer competitive wages, benefits, paid vacation/sick days, 401(k), uniform allowance, and employee pet discounts.

Hours would include 4 days during the week and every other Saturday morning.

Please send resumes to pharis@timbercrestvet.com or 2021 2400th Street Atlanta, IL 61723. Previous applicants need not apply.

Send a link to a friend
---
Driver Trainees Needed Now at Werner Enterprises! Earn up to $700 per Week after training. Great benefits! No Experience needed. Local CDL Training Available with TDI. 1-800-272-7364.

Send a link to a friend
---
Developmental Instructor – Part-Time
Mental Health Centers of Central Illinois
MHCCI is seeking a Part-Time Developmental Instructor for the Logan-Mason Rehabilitation Center in Lincoln, IL.
Position will instruct clients in activities designed for developing good self-care, work readiness skills, socialization, behavior skills, and/or instruct and supervise clients in actual work.
Visit our website www.mhcci.org or www.choosememorial.com to view a brief description, requirements & apply online. EEO/AAP M/F/D/V

Send a link to a friend
---

Wanted: Programmer
Programmer for .NET, Java, Visual Basic, SQL for web-based systems.
Consulting basis.

Send letter of interest and resume to:
Pam Sheley

Send a link to a friend
---
Reliable babysitter available weekends.
Friday and Saturday hours 2 p.m. to 11p.m. and Sunday's 2 p.m. to 5 p.m. (times are approximate).
Must have references and reliable transportation.
Students looking for extra $ preferable. Call 217-828-1359 leave message or text.

Send a link to a friend
---

Send a link to a friend
---
---