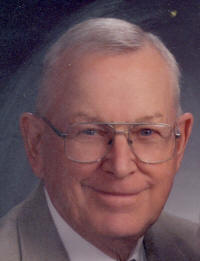 Everett Streenz

Send a link to a friend
[October 14, 2010] MOUNT PULASKI -- Everett M. Streenz, 89, of Mount Pulaski, died Wednesday, Oct. 13, 2010, at 6:06 a.m. at Vonderlieth Living Center.
His funeral will be at 10 a.m. Saturday at Fricke-Calvert-Schrader Funeral Home in Mount Pulaski, with the Rev. Rachel Stockle officiating. Visitation will be at the funeral home on Friday from 5 to 7 p.m. and one hour prior to the service on Saturday.
Burial will be in Harristown Cemetery, Harristown, with military rites conducted by American Legion Post 447.

Mr. Streenz worked for the state of Illinois insurance, purchasing and driver's license departments for 9 1/2 years in Springfield and Decatur. He retired from Caterpillar Tractor Co. in Decatur in 1982 after 28 1/2 years of service.

He was a U.S. Army veteran of World War II.

He was born Sept. 22, 1921, in Bloomington. His parents were Erwin C. and Amelia "Molly" Ploense Streenz. He married Wilna Emery on May 23, 1943, in Austin Township, Macon County. She preceded him in death on Sept. 5, 2010.

He is survived by one son, Kim L. (and Delores) Streenz of Morton; one daughter, Penni R. (and James) Alexander of Lincoln; six grandchildren, Dayna Streenz of Pekin, Adam Streenz of Morton, Zachary Wachter of Kenosha, Wis., Marlise Wachter of Carbondale, Adam Alexander of Chicago and Jessica Alexander of Chicago; one great-grandson, Owen Connor Roberts of Pekin; and one brother, Ted Streenz Sr. of Bloomington.

He was also preceded in death by two sisters (one his twin), three sisters-in-law and four brothers-in-law.

He was a member of Mount Pulaski First United Methodist Church, where he served as Sunday school superintendent, and on many committees in the Mount Pulaski and Chestnut Methodist churches.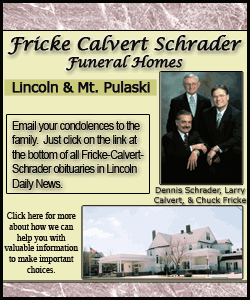 He was a life member of Mount Pulaski American Legion, where he was past commander, vice commander and adjutant.
He was a school board member for Mount Pulaski High School for 10 years. He helped develop and served on the Tri-County Educable-Handicapped Children's Committee while on the school board.
He was a member of the Mount Pulaski Zoning Board since 1975.
He was proud that after playing golf for 60 years he finally had a hole-in-one.
Memorials may be made to Mount Pulaski First United Methodist Church or Mount Pulaski American Legion Post 447.
Click here to send a note of condolence to the Streenz family.