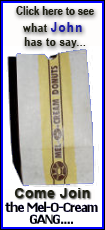 A study by the European Union Chamber of Commerce in China adds to rising complaints from major trading partners that foreign companies are being treated unfairly in the huge and rapidly growing Chinese market. Public procurement is particularly important because government agencies play a major role in the economy, both as funders and arbiters of bids, the EU Chamber said.
In bidding on public contracts, "at every step of the process, you have flaws and difficulties and room for a non-equal playing field," chamber president Jacques de Boisseson said at a news conference. A European information technology executive cited in the study said the bidding process "can seem like pure protectionism and it's really frustrating."
Even after three decades of free-market reforms, the government and state-owned companies dominate vital parts of China's economy. The EU Chamber's study takes an expansive view of the state involvement, defining public procurement as encapsulating everything from infrastructure projects to some purchases by state companies and public institutions.
By that measure, the study estimates that China's public procurement totals $1 trillion, or 6.8 trillion yuan, a year -- about 20 percent of the total economy.
In trying to win public contracts, foreign companies often have difficulty getting information on bid requirements, the study said, while practices outlined in laws and regulations are implemented unevenly, often to the favor of local firms.
Public procurement has become one of several prominent irritants in China's relations with trading partners in recent years as the size of the Chinese market soared while developed economies tottered. The authoritarian government has used potential access to the growing market as leverage, crafting policies to persuade multinational companies to turn over technology and open up more factories and research facilities.