Investors fretted that the debt crisis was turning more acute due to mounting speculation Greece will have to restructure its debts, a heavy defeat for Spain's governing Socialists in regional elections and a warning from a leading credit ratings agency over Italy's public finances.
The renewed jitters were particularly visible in stock markets, where most leading indexes around the world shed over 1 percent of their value. The euro was also in the firing line, dropping 2 cents on the day to $1.3976, the first time since March it traded below $1.40.
In Europe, the FTSE 100 index of leading British shares was down 1.9 percent at 5,837 while Germany's DAX fell 2 percent to 7,121. The CAC-40 in France was 2 percent lower at 3,913.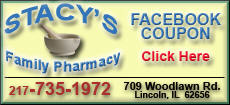 "Once again the eurozone debt concerns about the Greece default, having been ratcheted up over the weekend, are the heart of the problem and a warning over the state of Italy's credit has hardly helped matters," said Ben Critchley, a sales trader at IG Index.
"Added to this, a drubbing at the Spanish polls for the governing Socialist party, widely seen as a backlash against austerity measures is all adding to investors' feelings that the European debt problems are going to be a much longer drawn out process again," Critchley added.
Late Friday, the Fitch ratings agency downgraded its view on Greece's debts further below junk status. Over the weekend, the country's Prime Minister George Papandreou conceded Greece was going to find it difficult to tap bond market investors next year. Doing so was part of last year's euro110 billion ($154 billion) bailout plan. Greece's failure to appease the markets has generated talk that a second bailout is only weeks away.
Concerns that Europe's debt crisis could engulf countries other than Greece, Ireland and Portugal were heightened by the news that Standard & Poor's lowered its outlook on Italy's debt. If Italy were to succumb to the same pressures that forced Greece and the others to seek financial rescue, then the euro's very existence would be threatened, analysts say.
Italy, though, is considered to be fairly safe from suffering the same fate for now. Its private debt levels are low and the banking sector stable. Rival ratings agency Moody's Investor Services confirmed its stable outlook on the country's finances.
The next potential problem is Spain, which has high borrowing and debt levels and is undergoing a major austerity program. Voters on Sunday showed their discontent at what's going on in a country that has an unemployment rate of over 20 percent.
In what Spanish media said was the worst performance on record by the Socialist Party in local and regional elections, the numbers reflecting the loss were stunning: the conservative Popular Party won at the municipal level by about two million votes, compared to 150,000 in its win in 2007, and in 13 regional governments that were up for grabs, the Socialists lost in virtually all of them.