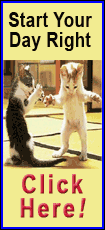 Benchmark crude for July delivery was down $2.35 to $97.75 a barrel at late afternoon Singapore time in electronic trading on the New York Mercantile Exchange. The contract rose $1.17 to settle at $100.10 on Friday.
In London, Brent crude for July delivery was down $2.39 to $110.00 a barrel on the ICE Futures exchange.
The euro dropped against the greenback to $1.4020 from $1.4201 in late trading in New York on Friday.
Oil has dropped from a 30-month high near $115 a barrel on May 2 amid gains in the dollar and signs that U.S. gasoline demand is waning.
"With a resurgent dollar, weak macro-economic data, and high prices at the pump ... we don't believe the sell-off is over," energy consultant The Schork Group said in a report.