posted daily OVER THE NOON HOUR (CDT)
Beautiful fresh fall-like weather made for an ideal Railsplitter Festival
[Click here to see more photos]
---
Hear it here!
This Friday evening the football Railers play a home game vs. Jacksonville. You can hear the game right here on LDN via Media One Broadcasting system.
---
Bird-banger alert!
[SEPT. 20, 2000] Police will be bird-banging tonight in West Lincoln, near Jackson and Fifth streets. The banging will begin around dusk and last for a half hour to an hour, depending on the birds' reactions.
---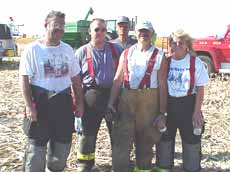 TOP STORIES
Raging field fires cause crop destruction in and around Logan County
[SEPT. 20, 2000] At 1:42 yesterday afternoon, the Lincoln Rural Fire Protection District (LRFPD) was called to an above-nine-foot-grade fire on the 600 block of 900th Street in Elkhart. Fourteen LRFPD personnel, under the direction of Officer Duane Ingram, responded with engines No. 9 and 10. The fire started in a field belonging to Richard Kaesebier of 316 Kennedy Road, Elkhart.
---
Main Street Lincoln plans
Harvest Fest in Scully Park
[SEPT. 20, 2000] Newly renovated Scully Park will put on its "fall finest" Saturday, Sept. 23, for Harvest Fest, co-sponsored by Main Street Lincoln and the city of Lincoln.
---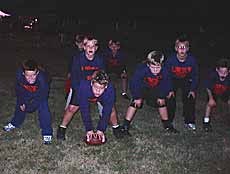 Are you ready for some football?
Everyone was talking about the Dallas Cowboys and the Washington Redskins this week. However, the real buzz around Lincoln was the junior league football games under the lights at Memorial Park. Complete with cheerleaders, the young football players seemed to be having a blast. Jeff Mayfield, LDN sports editor, took a few photos of Monday Night Football...Lincoln style!
---
New Holland group puts town's history in words and pictures
[SEPT. 20, 2000] The book itself has been in the making for at least a year, but the idea that inspired it was generated 25 years ago. And this month, the "New Holland Pictorial History: 1875 to 2000," will become a reality. The book tells the story of the small Logan County town from its beginning as a tiny settlement on the prairie right up to the year 2000.
---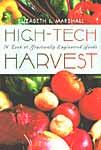 BOOK LOOK
"High-Tech Harvest: A Look At Genetically Engineered Foods"
[SEPT. 20, 2000] One of the most controversial developments in the science of food production has been the selective altering of plants and animals. Commonly referred to as "genetically modified foods," this branch of agricultural biotechnology focuses on improving the quality and production of plants and animals used in our daily life by modifying their genetic structure. In her book "High-Tech Harvest," author Elizabeth Marshall examines the scientific, ethical and health implications of this new development in agriculture.
---

WLB welcomes new educators
WLB's new superintendent/principal, Dorothy Romberg is one of six new staff members at WLB.
---
Local college teams meet across the net
[SEPT. 20, 2000] Two local women's volleyball teams competed yesterday at Lincoln College. Lincoln Christian College topped Lincoln College's Lady Lynx 15-8, 15-9 and 15-10.
---
LCC women's soccer brings home first win
[SEPT. 20, 2000] Lincoln Christian College's women's soccer team, under the direction of Coach Dan DeVilder, won their match against Kentucky Christian College with a score of 4-0, Saturday, Sept. 16, in Grayson, Ky. This is the first win of the season for the team, which is also in its freshman season. The team of 18 women includes four Lincoln natives: Emily Storm, Lindsey Jones, Brittany Robbins and Stephanie Urton.
---
Response to 'Can we rely on the news?'
Executive director of CIEDC explains funding, senior programs
---

[click here for top stories for the day from around the world]
---