Now in its sixth edition, "How to Open and Operate a Bed & Breakfast" by Jan Stankus is considered to be one of the authoritative guides in the B&B field. If you contemplate opening your own B&B, you will find the book helpful in writing business plans, pricing your services, complying with codes and ordinances, marketing your business, and most importantly, helping you determine whether a B&B is the right life choice for you.
Aside from this book, prospective B&B operators can tap into another valuable source of information: the "people who know the most about bed and breakfast — the hosts who open their homes to guests, the people who travel the B&B way, and the managers of reservation service agencies that help hosts and guests get together."
What exactly is a bed and breakfast? Part of the problem in defining a B&B is that "the term has become so commonplace that it's applied to all sorts of things." To clarify matters the book makes several distinctions among lodgings that label themselves a B&B. For purposes of discussion, a "bed and breakfast home" is a private residence used for overnight accommodations by paying guests. It is not a rooming house, hotel or motel, restaurant or country inn.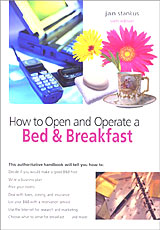 The eight chapters provide an instructive tutorial on the B&B industry as well as the pitfalls and rewards of this business.
"Should You Become a Bed & Breakfast Host?" explains many of the right reasons for going into the B&B business: meeting interesting people, developing a home business, profiting from unused space and generating extra income.
In "What Does It Take to Run a Successful Bed & Breakfast?" Stankus identifies five important characteristics one must have to succeed: location, comfort (noise, pets, children, smoking, atmosphere), cleanliness, lifestyle (this is your home; are you prepared to take in strangers?) and the working host (integrating the B&B style into your daily life and work routine).
"Getting Started" covers what are generally agreed to be the basic requirements in a B&B: the bedroom (beds, linens, pillows, furnishings, etc.), bathroom (plumbing, bathing facilitates, hot and cold water, towels and cloths, etc.), amenities (the author's checklist includes 83 different offerings) and the price schedule.
In "Getting Connected" the author identifies the best avenues for increasing awareness of your B&B. They include the all-important RSAs (reservation service agencies); special focus B&B groups; the national, state and local B&B associations; and other resources (newsletters, Internet groups and workshops).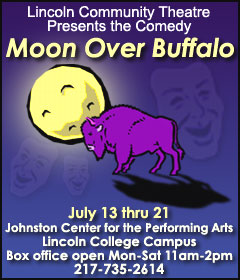 "The Business of B&B" explains the legalities when converting your home into a business operation. The issues addressed include zoning ordinances, insurance coverage, health and safety regulations, taxes, and record keeping.
"Publicizing Your Bed & Breakfast" contains a list of the different outlets for marketing and promotion. Sources include creating and distributing in-house publications (brochures, stationery), listings in B&B guidebooks, press coverage, advertising, off-season marketing and marketing on the Internet.
You can learn how to attract and satisfy your visitors in "The Perfect Guest." Screening your guests, attention to special guests (one-nighters, single travelers, children, pets and foreign guests) and making your B&B accessible contributes to a successful visit and the potential for repeat business.
For any B&B to properly accommodate the perfect guest, one must strive to be a gracious host. In "The Perfect Host" Stankus discusses the duties and responsibilities of every host: welcoming your guests, the orientation process, the welcome letter (which covers the rules, facilities and services), visiting with your guests, comments and preserving special memories.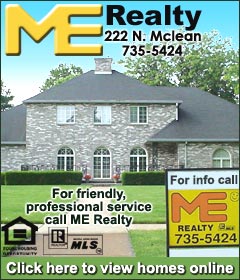 Remembering that dining is sometimes greeted with anticipation, "A Memorable Breakfast" reminds you that the special touches — a nice tablecloth, good china, a vase of flowers — can enhance the pleasure of your guests' visit. Setting the right mood at breakfast means attention to a scenic setting and serving delicious food and beverages.
"How to Open and Operate a Bed & Breakfast" is essential reading for anyone contemplating this kind of a business enterprise. The book's true value lies in its "combined knowledge, experience, and advice of hundreds of B&B hosts, managers of reservation service agencies, B&B consultants across North America, and guests who enjoy B&B hospitality."
In the forward, Arline Kardasis, the former president of Bed and Breakfast—The National Network, writes: "A B&B home must provide quality accommodations and genuine hospitality to its guests… 'How to Open and Operate a Bed & Breakfast' offers the reader a complete course on the nuts and bolts of hosting, including all of the pitfalls as well as the many joys and benefits."
For more information visit the library at 725 Pekin St. or call (217) 732-8878.
[Richard Sumrall, Lincoln Public Library District]