Illinois' new zero tolerance law for prison employees will ensure the safety of prisoners and employees at Illinois correctional facilities. Under Public Act 92-80 (Senate Bill 1032), Illinois Department of Corrections employees who test positive for drug use will be fired.
Another new law, Senate Bill 1341/Public Act 92-185, provides long-awaited insurance coverage parity for mental illnesses. Under the new law, serious mental illnesses will receive the same insurance coverage as physical illnesses.
Another step in Illinois' fight to keep guns out of the hands of dangerous people also takes effect Jan. 1. House Bill 1942/Public Act 92-414 sets Class 2 felony penalties for any person who forges or materially alters or counterfeits a FOID card or possesses a card that has been forged, altered or counterfeited.
Finally, Senate Bill 1505/Public Act 92-331 establishes an ombudsman program to help educate uninsured individuals about health insurance options and their rights under state and federal law.
The following new laws will also take effect Jan. 1, 2002.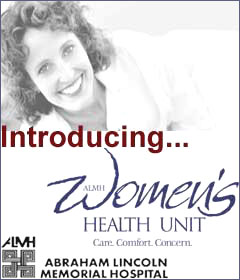 Agriculture and environment
Hazel and Bill Rutherford Wildlife Prairie State Park (SB 915/PA 92-401) — Allows the state to acquire nearby park district property to expand the park.
Brownfields (SB 75/PA 92-486) — Expands the brownfields grant program to help clean up waste sites.
Children and families
Statewide alert (HB 643/PA 92-259) — Requires the Department of State Police to develop a coordinated program for a statewide emergency alert when a child is missing.
Car seats (SB 403/PA 92-173) — Increases the maximum fine for failing to use a child safety seat or seat belt from $25 to $50 for a first offense and from $50 to $100 for subsequent offenses. (SB 98/PA 92-171) — Requires every person transporting passengers ages 4 to 15 to ensure passengers are either in child restraint systems or seat belts.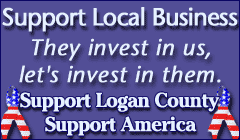 Abuse (HB 3055/PA 92-295) — Includes information about suspected abuse and neglect investigations in a child's permanent school record.
Adoption (SB 838/PA 92-318) — Encourages adoptions by redefining the kinds of homes — adoption-only vs. foster — that care for children placed with them by the DCFS.
DCFS publications (SB 842/PA 92-321) — Allows DCFS to use royalties earned from the publication of materials owned by or licensed by the department as an additional funding source for its foster parent training programs.
Vaccinations (SB 1305/PA 92-375) — Does not allow officials to decide that a child is neglected or abused for the sole reason that the child's parents or guardians did not vaccinate the child.
Fetus burial (HB 382/PA 92-348) — Gives parents the rights to bury or cremate a child miscarried before 20 weeks of gestation.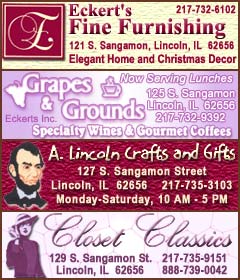 Consumer
Broadcast Industry Free Market Act (SB 720/PA 92-496) — Prohibits TV, radio or cable stations from requiring employees and prospective employees to refrain from employment in a specific geographic area for a period of time after they terminate employment with the station.
Alcohol delivery (HB 1000/PA 92-380) — Requires delivery people to get the signature of someone at least 21 years old when delivering alcohol.
Sweepstakes fraud (SB 797/PA 92-436) — Protects consumers from sweepstakes fraud by requiring mailings to state clearly that no purchase is necessary, disclose all information and award the prize within 30 days.
Halal food (SB 750/PA 92-394) — Makes it a Class B misdemeanor to misrepresent food as being halal, food that is prepared under the strict compliance with laws and customs of the Islamic religion.
Charitable groups (SB 74/PA 92-495) — Makes it easier to donate vehicles to charitable groups. Allows charitable groups to transfer the vehicle title from the donor to a recipient without having to pay the state title transfer fee.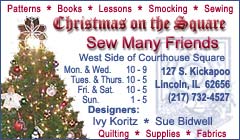 Crime
Pupillometers (SB 1517/PA 92-444) — Creates a pilot program using pupillometers for drug tests in prisons.
"Too drunk" defense (SB 265/PA 92-466) — Eliminates the defense that persons were too intoxicated to know better when committing a crime.
Pornography (HB 229/PA 92-175) — Allows police to seize computers containing child pornography.
Drug courts (SB 138/PA 92-58) — Allows the chief judge in each judicial circuit to create specialized drug courts with the necessary flexibility to address drug problems.
Meth labs (HB 978/PA 92-266) — Allows judges to impose stiffer prison sentences on those convicted of operating an illegal drug lab if emergency response personnel are injured or killed in connection with illegal drug lab fires or explosions.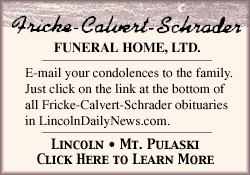 Prisoner ID cards (HB 2011/PA 92-240) — Provides identification for released prisoners until they can obtain an official Illinois ID card.
Videotaped testimony (SB 401/PA 92-434) — Allows videotaped testimony of a mentally disabled victim who is not institutionalized to be admitted into evidence in the same manner that testimony of an institutionalized victim or the testimony of a child victim can be admitted into evidence.
Seized property (SB 1098/PA 92-443) — Requires law enforcement agencies to return vehicles or vehicle parts that were seized for evidence in the same condition they were at the time they were seized, unless criminal charges are pending or stolen parts have been removed.
Emergency notice (HB 1694/PA 92-383) — Allows public safety agencies to use unlisted numbers in emergency situations for reverse 911 calls.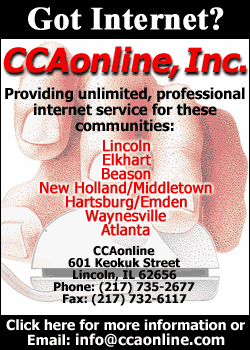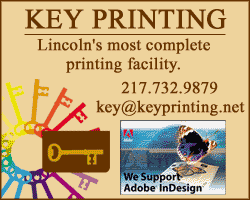 Crime victims (HB 2865/PA 92-427) — Adds stalking and aggravated stalking to the list of crimes for which victims can be compensated through the Crime Victims Compensation Act. (HB 863/PA 92-412) — Allows the court to accept a victim impact statement from family members of the victim.
Insurance cheats (SB 879/PA 92-233) — Provides a financial incentive to bring civil suits against persons seeking to defraud insurance companies.
Education
Marine Corps scholarships (SB 267/PA 92-467) — Creates U.S. Marine Corps license plates benefiting the Marine Corps Scholarship Fund for Illinois residents who are children of Marine Corps veterans and plan to attend an Illinois college or university.
School attendance (SB 1026/PA 92-96) — Charges anyone who threatens, menaces or intimidates nonpublic school students from attending school with a Class A misdemeanor (up to one year behind bars). Public school students already have this protection.
Nursing scholarships (HB 2436/PA 92-43) — Increases the number of scholarships available for nurses who plan to practice in Illinois.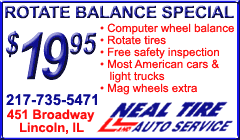 Alternative learning (HB 1096/PA 92-42) — Sets new guidelines for alternative learning opportunities programs that provide at-risk students with education and support services.
School budgets (SB 898/PA 92-438) — Requires school districts with websites to post their current annual budget, itemized by receipts and expenditures.
Teaching interns (SB 329/PA 92-200) — Allows regional offices of education to establish programs for full-time teaching interns.
Government and elections
Township elections (SB 360/PA 92-119) — Prohibits candidates who lose in a political party caucus for township offices to file for the same office in the same election under another political party or as an independent candidate.
Sparklers (SB 523/PA 92-93) — Allows municipalities to prohibit the sale and use of sparklers on public property.
Elections (SB 188/PA 92-465) — Requires local election authorities to provide updated voter registration information within 10 days after the close of each registration period. Permits election authorities to list the names of all judges seeking retention in the same proposition on the ballot — rather than restating the proposition with each candidate's name.
Health
Nursing aides (SB 1504/PA 92-473) — Prohibits a mental health or developmental disability facility from employing a nurse's aide who has been found to have physically or sexually abused a patient.
Meningitis information (SB 168/PA 92-89) — Requires state universities to educate freshmen, transfer students and parents about meningitis. Makes vaccines available through university health services.
Emergency contraception (SB 114/PA 92-156) — Requires a hospital to inform a rape victim about emergency contraception or provide the medication if it is requested.
Health cards (HB 1901/PA 92-106) — Standardizes health plan cards for ease of patient and doctor.
Infectious diseases (SB 382/PA 92-363) — Notifies firefighters and emergency medical technicians, as well as other medical professionals, when they have treated a patient with a communicable or infectious disease.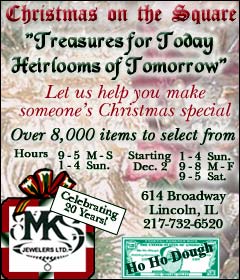 Transportation
Disabled parking (HB 846/PA 92-411) — Limits who can receive disabled parking permits and makes it illegal to park in access areas to spaces for disabled parking.
DUI (SB 64/PA 92-431) — Increases the fine DUI offenders pay to trauma centers from $25 to $100 for a first offense and $200 for a subsequent offense. Creates an additional $5 fine to benefit research on spinal cord injury paralysis.
Scott's Law (HB 180/PA 92-283) — Requires motorists to take certain precautions when approaching a barricade or a stationary emergency vehicle displaying flashing warning lights. Violators will face suspension of their driving privileges and a fine of up to $10,000. Named after Chicago firefighter Lt. Scott Gillen, who was killed by a reckless driver on Dec. 23, 2000, while Gillen responded to a traffic accident.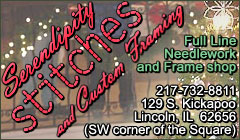 License plates (HB 1907/PA 92-477) — Creates new plates to honor the Chicago and Northeast Illinois District Council of Carpenters and the West Point Centennial.
Slow-moving vehicles (SB 819/PA 92-72) — Changes the signs required on slow-moving vehicles to a design that is more visible at night.
Suspended licenses (SB 602/PA 92-343) — Suspends the driver's license of anyone convicted of reckless homicide for 24 months after they are released from prison.
Drunk driving in school zones (SB 20/PA 92-429) — Makes it a Class 4 felony to injure someone while driving drunk in school zones during times the 20 mph rule is in effect.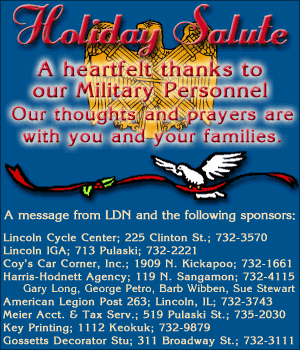 Veterans
Military honors funerals (SB 876/PA 92-76) — Allows the Illinois National Guard to perform military honors ceremonies at funerals when the federal government cannot.
Selective Service (SB 290-PA 92-117) — Requires men between the ages of 18 and 25 who apply for a driver's license or permit to be registered with Selective Service.
Veterans' homes (HB 854/PA 92-351) — Allows any veteran who served in a hostile fire environment and has been awarded a medal signifying his or her service to be eligible for admission to Illinois Veterans Homes.
Veteran's diplomas (HB 12/PA 92-446) — Allows high schools to award diplomas to honorably discharged World War II and Korean War veterans who left school to serve during the war and never finished high school.
[News release]