Illinois State falls to 0-2 on the year, while the Chippewas improve to 2-0. Vince Greene chipped in 13 points, while Andy Strandmark had 11. Chris Kaman was the leading scorer for Central Michigan with 16 points, 14 of which came in the second half, while Mike Manciel added 15.
The Redbirds jumped to an early eight-point lead through the 11-minute mark of the first half off hot shooting from Greene, who made consecutive baskets before Strandmark was fouled and went to the line. Up 14-6, Illinois State kept the lead through the first 20 minutes of play and headed into the break 32-28.
Two minutes into the second half, a bucket by Kaman gave the Chippewas their first lead of the game, 35-34, and CMU and Illinois State continued to bounce the lead back and forth for the next six minutes. At 11:58, however, Central Michigan jumped ahead by three, 49-46, off a trey by Whitney Robinson, and never looked back, spanning a 7-0 run and keeping the lead until the end of the game.
The Redbirds came within three with 2:04 remaining, but Kaman stayed hot, hitting a bucket and layup in the last minute.
Illinois State returns to action on Saturday, Nov. 30, at 7:05 p.m. against Illinois-Chicago at Redbird Arena.
[Erica Fricke, assistant director of media relations, Illinois State University]
"Tim brings a wealth of knowledge, having been a player, having been an assistant under some of the premier coaches in the nation and working six years as a head coach," Self said. "He has strong recruiting contacts in the Southeast, the Southwest and in the junior college ranks. I know he'll be a great addition on the floor in helping our young men to develop at an accelerated pace. Having played against Tim in college and in working with him at Oklahoma State, I know Tim and his family will be a terrific addition to the community."
Roberts, who is beginning his third year at Illinois, also worked under Self at Oral Roberts and Tulsa before moving to Champaign-Urbana.
"Norm and I have been together for eight years now, and he has played a huge part in any success we've experienced over that time," Self said. "This helps recognize the abilities that he possesses as a coach, which are as good as anyone in the nation. Norm is outstanding on the floor, in recruiting and in relating to the young men on our team. Norm Roberts, Wayne McClain, Tim Jankovich and Jeff Guin comprise what I consider as strong a staff as anyone."
Jankovich comes to Illinois from Vanderbilt, where he has served under Kevin Stallings as associate head coach each of the last three seasons. He is an 18-year coaching veteran who has six years of head coaching experience.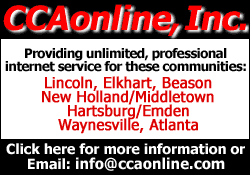 A 1982 graduate of Kansas State, he first built his reputation as a top recruiter when he assembled teams that helped Colorado State post three consecutive 20-win seasons, two Western Athletic Conference titles and three straight postseason tournament appearances from 1987-91.
Later, he worked with Self on Eddie Sutton's staff at Oklahoma State and helped land the 14th-ranked recruiting class in the nation in 1992, with three blue chip signees. Two years later, OSU advanced to the Final Four.
His success in recruiting and wealth of basketball knowledge, accumulated as a student under such coaching mentors as Sutton, Jack Hartman, Boyd Grant and Lon Kruger, led to a head coaching position at North Texas in 1993.
In his first season with the Eagles, Jankovich turned a squad that had posted a 5-22 mark the previous season into a 15-14 club. It marked the second-biggest turnaround in the nation that year, and the team advanced to the conference tournament championship game.
At UNT, he recorded the second-best winning percentage in school history and twice took the Eagles to the Southland Conference tournament championship game.
Prior to Vanderbilt, Jankovich guided Hutchinson Junior College, home of the NJCAA National Tournament, to back-to-back 20-win seasons, posting a 50-14 record and national rankings both seasons.
During his collegiate playing career, Jankovich was a four-year starter at point guard and three-year starter for legendary coach Jack Hartman at Kansas State. He helped the Wildcats knock off Illinois in the second round of the 1981 NCAA Tournament.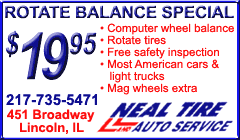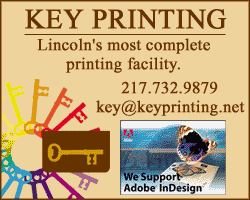 In each of his three seasons there, the Wildcats were ranked in the top 20 and posted three straight NCAA appearances. A 1981 Elite Eight appearance and a 1982 Sweet Sixteen berth highlighted his playing career.
A three-time academic all-America selection, Jankovich also earned honorable mention all-Big Eight honors his senior year. A Rhodes Scholar candidate, he earned a 3.63 grade point average and was a five-time member of the dean's honor roll. He earned his master's degree from Kansas State in 1985 with a degree in radio and television.
Tim and his wife, Cindy, have a 3-year-old son, Michael.
Jankovich file
Education
Bachelor's in business finance, Kansas State, 1982
Master's in radio/television, Kansas State, 1985
Academic honors
Dean's honor roll, Kansas State University, five semesters
President's honor roll, Washington State University
Member Phi Kappa Phi Honor Society, Kansas State University
Member Gold Key Honor Society, Kansas State University
Member Financial Manager's Honor Society, Kansas State University
Rhodes Scholar Candidate, Kansas State University
Playing experience
Starting point guard at Washington State under George Raveling, 1977-78
Starting point guard at Kansas State under Jack Hartman, 1979-82
Honorable mention all-Big 8, 1982
Academic all-America, 1980, 1981 and 1982
Academic all-Big 8, 1980, 1981 and 1982
1981 MVP Kirin World Basketball Tournament (Japan)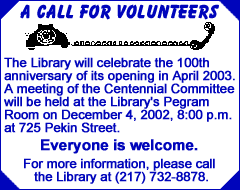 Coaching experience
Graduate assistant, University of Texas-Pan American (Lon Kruger), 1983-84
Assistant coach, Kansas State University (Jack Hartman), 1984-86
Assistant coach, University of Texas (Bob Weltlich), 1986-87
Associate head coach, Colorado State University (Boyd Grant), 1987-91
Assistant coach, Baylor University (Gene Iba), 1991-92
Assistant coach, Oklahoma State University (Eddie Sutton), 1992-93
Head coach, University of North Texas (53-57), 1993-97
Head coach, Hutchinson Community College (50-14), 1997-99
Associate head coach, Vanderbilt University (Kevin Stallings), 1999-2002
[Kent Brown, assistant athletics director
and sports information director,
University of Illinois]
Semple told the LDN after the crushing overtime loss that he played at the stadium as a member of the Railers during the old passing camp days… The stakes were a little higher yesterday, and Semple did all he could to make sure that his Lions would come away with the win.
In fact, Semple, who is Detroit's starting left guard, and his interior line-mates did about as good of a job protecting rookie QB Joey Harrington as you could ever expect. On numerous occasions Semple was knocking down Bears lineman and rolling over on them. Sometimes after the passes were released he would cruise downfield and make multiple blocks before the whistle would blow.
The LDN also noticed something that always sticks out with us. Semple was constantly encouraging his young quarterback and his fellow teammates. It's easy to do that when you're on a team headed for the Super Bowl… Try doing that for a young team that is trying to make its way!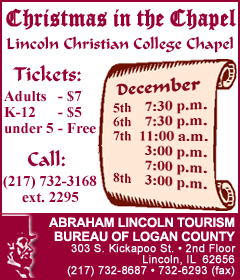 When the LDN crew caught up with Tony in the Lions' locker room, which is perched in the northwest corner of the stadium, he was visibly upset. He told us that he was very frustrated and disappointed. While I pointed out to him that I thought that he and his young squad are making great strides, he said, "But we should have won today!" He went on to tell us that he can't shed this disappointing feeling and that they have to get things done and take care of business.
I felt that he did just that. I was also impressed with his fiery, competitive spirit. I don't remember him having that totally refined during his days with the Railers, but either coach Flowers at Memphis or somebody now has instilled it wholeheartedly within him. Maybe he's even grown into it himself, but it is a very becoming characteristic.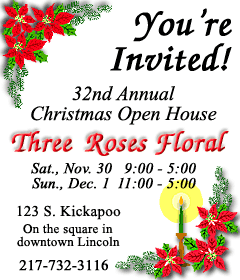 I did FINALLY get him to smile. I told him that nothing I could say would take away the sting of the defeat… but, that win or lose, there is a community not too far from here that is so proud of you no matter what you do!
A huge throng of Lincoln and Logan County supporters rushed Semple as he descended out of the locker room tunnel. Using a rough crowd count, it appeared that more than 100 local residents were on hand to wish Tony well.
As always, Tony signed for every autograph seeker and posed for every picture request… You try doing that after you've just been dealt a crushing defeat in overtime… I can tell you that's not an easy thing to do.
But Tony Semple does not travel the easy road. The strides he made from high school to college are staggering. And then to get in the pros may be even more incredible. And then to stay as a multiyear veteran… Come on? You've got to be kiddin'? Nope. Tony is a small-town kid who has made good. He continues to work hard and shows us all what can be accomplished with a strong work ethic coupled with some great opportunities.
The LDN salutes you, Tony... and we hope you stick around long enough to taste the fruit of turning your team's fortunes around!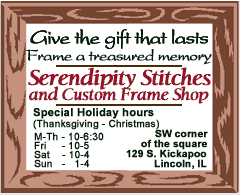 Enter the "Fantastic Five." That's how I'm referring to this newest crop of Illini recruits. Some of our staffers who have already seen these guys in practice or during one of the two exhibition games say that these kids are "the REAL DEAL!" Those of you holding onto tickets might have a gold mine in your wallets. These guys don't seem to care if Cook, Howard or Head ever make it back to the lineup. Forget about taking it slow and being worked into the system. When their warm-ups come off, they put it in overdrive! They were flying down the floor and peskily picking the Hawk's collective pockets repeatedly!
Now the Illini's upperclassman did have strong performances, and they weren't totally upstaged by their younger counterparts. Illinois was led by Roger Powell, who had 15 points and nine rebounds, and another returning player, Nick Smith, chipped in 10 points and three boards.
But it was the FANTASTIC FIVE who made their opening statement before a court-room crowd listed at 11,758… and an inspiring statement it was. All they did was score 52 of Illinois' 90 points on the evening, while three of the quintet scored in double figures.
Also, you would expect a lot of sloppy play from freshmen just learning a new system… maybe guessing 20-30 turnovers? How about 14? And the majority of those were during the first five minutes, due to jitters.
Matt Logie and Zlatko Savovic led Lehigh with 18 points each, and don't be surprised IF these guys take the Patriot League by storm under first-year coach Billy Taylor. I like their perimeter game, and if their interior post players can come up big, they could really turn that program around.
This was a well-scheduled game for both teams.
Illinois will host Arkansas-Pine Bluff Wednesday night in the Assembly Hall. Plenty of tickets are still available.
Stray shots
• Illinois now owns an all-time record of 85-13 in season-opening contests, including a 33-7 record in the Hall.
• Three freshmen finished in double figures: Dee Brown (14), Deron Williams (12) and Kyle Wilson (14). The last time three rookies scored in double figures in a season opener was in 1990, when Deon Thomas (21), Scott Pierce (14) and Rennie Clemons (14) pulled off the feat vs. American University on Nov. 23, 1990.
• I personally don't know when the Illini ever opened the season on a Sunday night either, do you?
• Illinois' 90-point outburst was the most ever in a season opener.
• The 34-point margin of victory was the most in an opener since the Illini humbled Utah 99-65 in 1983 at the Horizon in Rosemont.
• Roger Powell's 15-point, nine-rebound performance were both career highs. However, the LDN wants you to know that more of that may be in store. Powell played outstanding ball this summer and led the Big Ten All-Stars on their romp through Europe!
ISU opener not as pretty
ISU played a very tough opponent in Utah State as the Aggies upended the Redbirds, spoiling their season opener 68-53. Utah State took a 32-22 halftime advantage and cruised home from there. The Redbirds did get close a couple of times but could never get over the hump. ISU did have some exciting play from NC State transfer Trey Guidry, who pumped in 20 points, including six 3s! Lincoln's Gregg Alexander added six points for the Redbirds. Desmond Penigar showed the Redbird faithful why he may be a future NBA prospect by dazzling the crowd with 22 exciting points. He was a reason that the Aggies shot over 50 percent for the contest. ISU shot only 39 percent for the game and was a disappointing one-for-eight from the free-throw line. (See game report from ISU.)
ISU plays next on Tuesday at Central Michigan. (See pre-game notes.)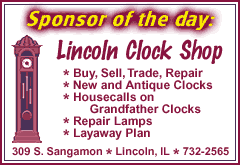 Support your local Railers
The Lincoln Railer boys basketball team will open the season tonight in Roy S. Anderson gymnasium as they host the always pesky Danville Vikings. Lincoln's game will be preceded by a 5 p.m. game pitting Peoria Manual vs. Rantoul and a 6:30 contest that has East St. Louis going up against Morton. The Railers will be back in action Wednesday night at 8, when they host the Potters of Morton High School. For a look at the complete tournament schedule, stats and other exciting Railer stuff go to www.railerbasketball.org.
We attended "Meet the Railers" the other night, and all of our teams, including the freshmen, sophomores and the varsity, all went through their paces very crisply.
I like that about Railer basketball. We expect hard work and play, we expect proper execution, we expect poise and composure, and we expect to be well-prepared for every opponent. We also expect to have award-winning cheerleaders and pom squads, as well as the best pit band of any ISHA team. Hopefully our crowds will get bigger and want to be known as the most knowledgeable and most sportsmanlike of any in the state!
Lady Railers
At press time we had no info regarding the Lady Railers' schedule.
How 'bout those Preachers?
Did you hear about LCC's game with the University of Alaska? First, let me tell you that UAA will open the Great Alaskan Shootout this week with a game against one of the best teams in the country, Oklahoma State. But, on Friday night they were just playing little ol' Lincoln Christian College of Lincoln, Ill.
Not so fast, my friend! The report I got was that LCC's Joel Searby fired in a long, desperation 3 at the buzzer… and it went in, and the Preachers had taken the Seawolves to overtime! So much for scheduling LCC for an easy win before the Shootout… Do you think they'll ever invite LCC back?
Oh, yah, LCC did succumb in overtime, but what a thrilling effort by our Lincoln boys! (See game report.)
LCC has its last home game of the first semester Tuesday night at 7 versus Principia. We hope to see a lot of community fans out for that one in the new Laughlin Center behind the chapel.
"Fandamonium"
Excitement is obviously running high for this week's episode. Greg and I interviewed Illini head coach Bill Self and Illini senior Brian Cook for this week's show. It has STILL not been decided whether these interviews will run during the show or before or after it. We also hope to have Lincoln Railer football coach John Oaks on the show to wrap up one of the most exciting seasons in years! See you at 6 o'clock.
Have a great week, everybody!!!