Features, Animals for Adoption, Out and About, Calendar
Travel News Elsewhere (fresh daily from the Web)
Home and Garden News Elsewhere (fresh daily from the Web)
'Meal Planning for One or Two'
at Logan County Extension Unit
[OCT. 10, 2002] Cooking for one or two is typical in American homes. Data from the U.S. Census Bureau reflects that households and families have become smaller over time. From 1970 to 2000, households with only one or two people have increased from 46 to 59 percent. According to University of Illinois Extension, this means someone now lives alone in 25 percent of all U.S. households.
But eating alone is not just singles and seniors eating solo. Often teens fix their own meal after sports practice, and many parents dine alone after they're kept late at work. To help this group better plan and prepare a healthy meal for one or two, the Logan County Extension Unit is offering an educational program on "Meal Planning for One or Two." This program will be on Tuesday, Oct. 22, at the Extension office, 980 N. Postville Drive.
Jananne Finck, nutrition and wellness educator with University of Illinois Extension, Springfield Center, will present this program. Participants will review healthy meal planning, share ideas for selecting foods, and learn various ways to prepare meals for one or two people. Samples will be provided for a light lunch.
Registration is required, but there is no cost for the program. Please make reservations by calling the Extension office, (217) 732-8289, before Friday, Oct. 18. If you need reasonable accommodation to participate in this program or want more information, please call the same number.
[News release]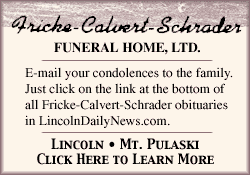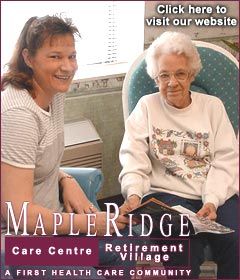 ---
Crib or co-sleeping for baby
[OCT. 5, 2002] URBANA — Is a crib the safest place for an infant to sleep, or is sharing an adult bed with mom and dad just as safe? The question has been in the limelight recently because of a new campaign recommending cribs as the safest place for a baby to sleep.
Aaron Ebata, researcher and extension specialist in family studies at the University of Illinois, says, "The place a baby sleeps is not in and of itself safer. The important thing is that wherever a baby sleeps, it's a safe place."
Ebata and other family specialists at the U of I sat up and took notice at the announcement of the recent campaign called "Sweet Dreams — Safe Sleep for Babies." The campaign suggests that babies sleep in cribs, but the effort was funded by crib manufacturers and retailers.
Manufacturers give out free literature in clinics and stores on a wide variety of topics. "It's important for parents to consider who funded the research and who is distributing the message to make sure that the information is unbiased," said Ebata.
"Cribs are not necessarily safer than adult beds," said Ebata. "It's really a family decision, not just a safety decision. For some families who work, getting sleep is important to them, and they need to put their infant in a crib so that they can get a full night's sleep." For others, Ebata said, there is a philosophical opinion that having a child in a "family bed" is important for a secure attachment relationship, but he added that there is no scientific evidence that where a child sleeps is better or worse for their later psychological or emotional health.
The Sweet Dreams brochure states that "New Consumer Product Safety Commission data shows over a three-year period more than 100 children under the age of 2 died after being placed on adult beds." Ebata pointed out that more children actually die in cribs (from Sudden Infant Death Syndrome and other causes); a safe environment is the key, whether it is an adult bed or a crib.
Ebata said that there are cases where parents have unintentionally rolled over onto their children, or children get wedged or suffocated, but there are steps parents can take to reduce risks. "It's important that parents who co-sleep avoid drugs and alcohol or other conditions that would make it more likely that they would not notice that their kids were in jeopardy."
With proper precautions, the crib or the adult bed can be safe. These precautions include making sure that babies in cribs or beds are not near soft bedding, such as pillows, stuffed toys, crib bumper pads, and comforters or sheepskins under or over the baby.
Ebata does research in the area of families and stress. He develops parenting resources and trains parent educators. After reviewing and interpreting unbiased research on the subject of infant safety while sleeping, Ebata and Carol Pilgrim have produced a report and an abbreviated brochure on the topic.
The complete U of I report is available as a printable pdf file (in Adobe Acobat) at
http://web.aces.uiuc.edu/familylife/
sleeping/report.pdf.
For a printable brochure entitled "Good Night, Sleep Tight" visit http://web.aces.uiuc.edu/
familylife/sleeping/brochure.pdf.
[Click here to download Adobe Acrobat reader.]
[U of I news release]
---
Step back and enjoy
the role of grandparent
[SEPT. 21, 2002] URBANA — "When I was raising my kids…," "That's the way we always did it," and "My kids turned out OK" are common phrases spoken by grandparents when discussing child-rearing techniques.
"Grandparents sometimes find it difficult to let their adult children parent, especially if it conflicts with their beliefs," said Cheri Burcham, University of Illinois family life educator. "Opposing values, religious differences, distance and strained relationships can also add to the dispute between generations."
Burcham has some advice for grandparents. The most important thing to remember is that you are the grandparent, not the parent. Respect your children's right to raise their children, and follow their lead. Be supportive and loving, and ask your children how you can be of assistance to them.
Don't compare your child-rearing techniques to theirs. Much has changed in the area of child development and the information available to parents. "The most beneficial thing to do is read and update yourself on these new developments. You still may not agree, but at least you will understand where your children are coming from," said Burcham.
The most frequent cause of conflict is miscommunication between generations. Instead of meddling and giving advice, offer concerns that are expressed tactfully. Pick your battles carefully. And don't bring up the past but focus on the present.
"Criticizing adult children in front of the grandchildren is a big no-no," said Burcham. "If grandchildren sense the stress between generations, they may use this to their advantage by playing one off of the other."
According to an AARP survey, 50 percent of responding grandparents stated that they frequently play the role of friend or companion to their grandchild. "By adopting this view of the relationship, it certainly alters the grandparent's viewpoint of the child in respect to discipline and child-rearing," said Burcham.
"Step back and enjoy the role of grandparent — it's one you don't want to miss," added Burcham. Grandchildren can bring out your inner child, make you feel young again, and give you someone to share your history with. Also, as a grandparent, you may have more time and resources to share with your grandchildren than you did with your own children.
"I recommend that you let your adult children take the lead in rearing their children and that you don't interfere unless your grandchild's safety and well-being are threatened," said Burcham. "The role of grandparent can be very positive and fulfilling and can add a valuable dimension to the family that benefits everyone."
[U of I news release]
---
Found dog
Rescuers seek dog owner
We are seeking help in finding the owner of a dog found on Monday, Sept. 16, wandering on Old 66 near the Burwell office building. The dog, an unaltered male poodle/terrier or schnauzer mix, was thin and wet, as if he had been out loose for a few days. He had no collar. He was very willing to go with the woman who stopped to rescue him from the highway. He is very friendly and seems to be house-trained. His mostly black fur had been clipped within the last month, so somebody had been caring for him in the recent past.
We have contacted local groomers, vets and animal control with no response so far. If no one claims him soon, we will find a new home for him. The owner can contact us at 735-1413, Monday-Friday, 8 a.m. to 4 p.m.
---
At Logan County Animal Control —
DOGS
Big to little, most of these dogs will make wonderful lifelong companions when you take them home and provide solid, steady training, grooming and general care. Get educated about what you choose. If you give them the time and care they need, you will be rewarded with much more than you gave them. They are entertaining, fun, comforting, and will lift you up for days on end.

Be prepared to take the necessary time when you bring home a puppy, kitten, dog, cat or any other pet, and you will be blessed.

[Logan County Animal Control is thankful for pet supplies donated by individuals and Wal-Mart.]

Warden Sheila Farmer and her assistant, Polly Farmer,
look forward to assisting you.


[A friendly-faced 2-year-old male mixed Lab is seeking his human soul mate.
He's not fixed, and he's good with other dogs.]


[A purebred Doberman with a sweet disposition, this handsome 1˝-year-old male is good with children and other dogs. His ears are cropped; he is not fixed.]

[Yes, I have a purple tongue!
That's because I'm a black Labrador and chow chow mix. I'm male and just 1 year old. I'm not fixed, and I would make a great farm dog.]


[Glory is looking for a quiet home where she can get some TLC. She likes kids. An American bulldog, she is 7 years old and has not been fixed.]

Ten reasons to adopt a shelter dog

1. I'll bring out your playful side!

2. I'll lend an ear to your troubles.

3. I'll keep you fit and trim.

4. We'll look out for each other.

5. We'll sniff out fun together!

6. I'll keep you right on schedule.

7. I'll love you with all my heart.

8. We'll have a tail-waggin' good time!

9. We'll snuggle on a quiet evening.

10. We'll be best friends always.

---

CATS

[Logan County Animal Control is thankful for pet supplies donated by individuals and Wal-Mart.]

Warden Sheila Farmer and her assistant, Polly Farmer, look forward to assisting you.

In the cat section there are a number of wonderful cats to choose from
in a variety of colors and sizes.

Farm cats available for free!


[This lovely lady with green eyes is Bailey. She is 3 years old and has been spayed and declawed. She would love a new home full of love.]


[This soft-faced 1-year-old male kitty needs a cat lover's care. He has not been fixed but has been declawed.]

---

These animals and more are available to good homes from the Logan County Animal Control at 1515 N. Kickapoo, phone 735-3232.

Fees for animal adoption: dogs, $60/male, $65/female; cats, $35/male, $44/female. The fees include neutering and spaying.

Logan County Animal Control's hours of operation:

Sunday – closed

Monday – 8 a.m. - 5 p.m.

Tuesday – 8 a.m. - 5 p.m.

Wednesday – 8 a.m. - 5 p.m.

Thursday – 8 a.m. - 5 p.m.

Friday – 8 a.m. - 3 p.m.

Saturday – closed

Warden: Sheila Farmer
Assistant: Polly Farmer
In-house veterinarian: Dr. Lester Thomson
---

Illinois fall trout fishing opens Oct. 19
[SEPT. 27, 2002] SPRINGFIELD — Anglers, get your poles ready! Beginning Oct. 19 at 5 a.m., the Illinois Department of Natural Resources will offer 35 locations throughout Illinois for its fall catchable trout program, according to Sen. Larry Bomke.
"Fishing is a great source of recreation," said Bomke, R-Springfield. "Illinois has 1.6 million acres of surface waters and about 203 different species of fish. I highly encourage area residents to take advantage of this natural resource and enjoy our Illinois parks and waters."
More than 70,000 trout will be available Oct. 19 at 5 a.m. All licensed fishermen with an inland trout stamp and a fishing license may catch up to five trout per day.
People younger than 16, blind, disabled or Illinois military personnel at home on leave may fish without a license. For all others, fishing licenses and inland trout stamps are available at sporting goods stores, bait shops, DNR regional offices and online at http://dnr.state.il.us.
The IDOT Lake and Washington Park Pond in Springfield will be stocked for the fall trout program.
For more information on the program, contact DNR, Division of Fisheries, at (217) 782-6424 or 1 (800) ASK-FISH.
[News release]
---
News | Sports | Business | Rural Review | Teaching & Learning | Home and Family | Tourism | Obituaries
Community | Perspectives | Law & Courts | Leisure Time | Spiritual Life | Health & Fitness | Calendar