How do you reopen an institution that was shuttered by the governor amidst allegations of patient neglect, with the special interest groups calling its large institutional style of care archaic?
LDC functioned for more than a century as a state-run institution caring for mentally and physically handicapped until it was shuttered Oct. 31, 2002, by Gov. George Ryan.
At the recommendation of new Gov. Rod Blagojevich, legislators appropriated $12 million late in the fiscal 2004 state budget. Of that total, $7 million is designated for facility development and $5 million is for staffing. The recommendation/request is that 40 beds be brought back to the old location.
Reopening the facility will relieve overcrowding at other institutions. It will also allow many families to move their loved ones back closer to home.
After the LDC residents were transferred to other institutions, the facility was stripped of all special equipment in apparent preparation for some other use or to be sold. Residents were never expected to return to the grounds, and the buildings were shuttered.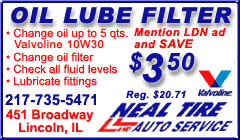 The facility and grounds stand ready waiting for some use. The question remains now: How should it be used? Should the larger buildings be put back into use for mass care? Should there be a combination of the existing large residence facilities used with new small-group homes to be built on the grounds? Or should there just be new group homes built and put into use, then the other buildings and property either leased out or sold off?
It is up to the task force to determine what residential care and supporting services will be offered. They will need to look at the replacement of equipment, operating costs, and come to an agreement on the style and structure that best suits the type of residents who will be brought back.
Who could best serve on this task force? While a formal list of names has not been released, it is known that members include Lincoln Mayor Beth Davis, some former LDC resident parents, a former director of LDC, former members of the AFSCME union representing LDC -- all proponents of LDC. Also bringing balance to the group's decisions are advocates who oppose large institutional settings but approve of small-group homes, as well as just plain citizens. Staff from DHS and legislators, state Rep. Rich Brauer and Sen. Larry Bomke, have also led in research and discussions. Those familiar with the facility grounds and maintenance are also being consulted.
The task force met for a couple of hours last month just to get to know one another and to lay out a starting place for their assessments.
They met again yesterday (Tuesday, Aug. 5) for their first work session. Tuesday began at 9 a.m. with a tour of the grounds and current facility. The group toured Bowen Cottage, Waters Cottage, Coty (the administration building) and the central dining room area. After that they went outside over to the ground near State and Kickapoo streets where new cottages might be built. Then they toured the power plant.
[to top of second column in this article]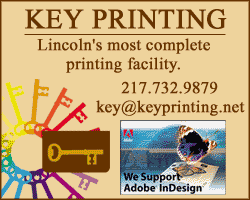 The power plant operation involves a couple of issues, costs and time to open. The power plant was shut down in April. It supplies the heat source for the existing buildings. If the larger facility is used, the power plant takes at least 60 days to get started again.
One major factor is the cost of operating the power plant to run the larger buildings. Total power plant operating costs are $1.3 million per year. Electric, water, heat, salaries and benefits for seven employees to run it take up $750,000 of that amount. The group will look at what it might cost to run fewer of the larger buildings or to operate only new, to-be-built, more cost-effective small buildings.
After the tour the group set to work discussing their observations and ideas. A facilitator, Brian Sorge of Lambert Associates from East Dundee, directed the group, explaining how to they can develop their vision. As the afternoon moved on they began structuring their beliefs and organization toward how to move forward.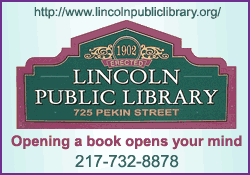 Thomas Green, a spokesman for DHS, said one important thing that will be done before the next meeting is that a small appointed group will draft a vision statement from the ideas shared Tuesday. The task force will make future decisions based on that vision statement.
"A lot was accomplished today," Green said. "There was principal consensus by the group, and they brought a lot of concrete ideas to the table. They dealt with realities: financial, physical and needs for the residents. They looked at the goals and integrated services. It was a major step forward, and they were all on the same page."
The major movement in Tuesday's meeting was toward combining institutional setting and small-group homes, Green said.
Sen. Bomke said that any number of options with what to do with the current facility and grounds were discussed. He was pleased to see the task force working toward "short-term objectives set as well as long-term objectives." He would like to see 40 beds opened at the facility as soon as possible.
Those coming out of the day's gathering said much the same as Rep. Brauer: "What you have here is a group of people that's working together. There was a lot of good discussion. There are different agendas. It was very friendly, very open discussion, so I think that is what is important."
The group will meet again on Aug. 20 and 28.
No specific date for final recommendations or the reopening has been determined.
Gov. Blagojevich awaits a plan to be compiled and presented to him by new Department of Human Services Director Carol Adams.