Bush parachuted out of the torpedo bomber airplane that he piloted when it was hit by the Japanese and caught fire over the South Pacific during World War II in 1944. When he bailed out of his plane, he pulled the parachute rip cord too quickly and hit the tail of the plane. He was later picked up out of the water by a Navy submarine.
Two of Lt. Bush's crew members died on that fateful flight. One man bailed out but his parachute failed to open, while Bush either thought the other man had already bailed out or that he was wounded or dead when he didn't answer his intercom. Either way, he went down with the airplane.
Was Bush responsible?
According to the U.S. Veterans Dispatch website, a man named Chester Mierzejewski, who was approximately 100 feet in front of Bush's plane when Bush parachuted out of it -- "so close he could see in the cockpit" of Bush's bomber -- claimed that the future president could have avoided losing his crew members by crash-landing the plane in the water, rather than parachuting out of it as it began to burn over the Pacific Ocean. Mierzejewski broke his silence about his version of the story in 1988; in Bush's defense, one can only wonder how hard it would be to respond in that type of situation, with events unfolding at lightning speed with no time to spare.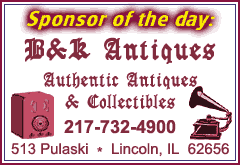 Who invented the parachute?
As is the case with many inventions, there's more than one inventor who contributed to it. Leonardo da Vinci first conceived of the idea in 1483. It's believed that the ancient Chinese also created sketches of what a parachute might look like.
Legend has it that sometime around 1794, Frenchman Jeanne Pierre Francois Blanchard, who was the first person to fly a hot-air balloon in America, built the first parachute and tested it using a dog. Blanchard's testing is unsubstantiated and may or may not be true, but it is true that his wife worked as air service chief for Napoleon when he planned to attack England with an invasion of hot-air balloons.
A Frenchman named Andre Garnerin made the first parachute jump in 1797. Garnerin would charge fair goers to see him make a parachute jump from his hot-air balloon and then skip town before it was time to jump. One day, before he could escape with their money, the authorities were called and, given a choice of either jumping or going to jail, Garnerin made his first jump, becoming the world's first parachutist. His parachute was based on da Vinci's original design and consisted of a silk pyramid tent with a wicker basket hung from it.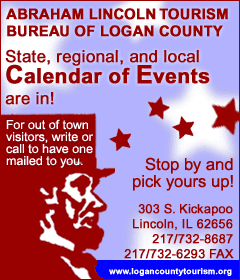 Capt. Thomas Baldwin and his brother improved the parachute in 1885. They tested their design by using weighted sandbags from nearby cliffs (rather than their dog) and later used the parachute for the jumps Thomas made from a hot-air balloon. He became known as the "father of the modern parachute," but he and his brother never patented their parachute because they didn't think it would catch on with others. Baldwin later designed the first dirigible for the Navy as well as his own airplane, the Red Devil.

The arrival of the Wright brothers' airplane in 1903 expanded the use of parachutes beyond hot-air balloons.

Stefan Banic, a Slovakian inventor

who immigrated to Greenville, Pa., in 1907, invented the parachute that is used in airplanes today. According to Slovakopedia.com, he made a prototype and tested it by jumping from a 41-floor building in 1913 and from an airplane in 1914. He was awarded U.S. Patent 1,108,484 during the same week that the great war began in 1914 (at the time, World War I was known as "The Great War" because it was the only world war at that point in history). Banic's parachute was used by U.S. pilots during the war.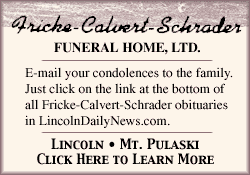 The impact of the parachute
In addition to all the lives that the modern parachute has saved since its introduction in 1914, we wouldn't have heard of the men who became our 41st and 43rd presidents, George H.W. Bush and George W. Bush, without it.
You can see what da Vinci's parachute would have looked like by following a link from www.InventionMysteries.com.
[Paul Niemann]
Paul Niemann is a contributing author to Inventors' Digest magazine, and he also runs MarketLaunchers.com, building websites for inventors. He can be reached at niemann7@aol.com.
Copyright Paul Niemann 2003
Last week's column in LDN: "Debunking more invention myths"