The Redbirds, 7-15 overall, 5-8 in the Missouri Valley, had a 36-30 rebounding edge over the Shockers and held Wichita State to just four points in the final eight minutes of the game. Sharon Blade added 12 points for the Redbirds and Stacey White had 11, while Taren O'Brien had a season-high eight assists and just one turnover against the relentless Shocker full-court press.
Redbird coach Jenny Yopp felt that preparation and composure made the difference in a game that included two Shocker technical fouls and plenty of physical play at both ends of the court. She complimented assistant coaches Cherie Swarthout, Christy Thomaskutty and Chris Mennig for helping with a game plan to contain the Shockers, who scored 87 points in beating Indiana State just two nights earlier.
"I am proud and appreciative of my staff," said Yopp. "All three of them have played huge roles in preparing this team all season long, and tonight they were great. I'm also proud of our leadership (on the court) right now. We got after it on defense and Wichita State took it right to us just like we expected, and we stayed poised throughout the game."
The victory at Wichita made Illinois State just the fifth team in the last 15 seasons to sweep the "Bear-muda Triangle" road trip to Southwest Missouri State and Wichita State. Jill Hutchison's 1997 Redbirds also did it, as did Drake teams in 1998 and 2002 and Creighton last year. The Redbirds have won five straight games in which they led at halftime.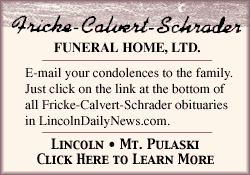 ISU trailed 11-4 in the first four minutes, before Blade's two straight baskets, along with some better defense, got ISU started. A pair of O'Brien layups tied the score at 14, and White's reverse layup on a lob pass from McCormack put ISU ahead 16-14 with 9:43 left in the half. That was part of an 11-2 run, capped by a McCormack 3-pointer, which put ISU ahead 21-16. The Birds had an assist for each of their first nine baskets, including four by O'Brien.
Illinois State led 29-26 at halftime, as the Birds limited WSU to just two of its last 13 field-goal attempts before intermission. But WSU went to the free-throw line 14 times, converting 10 to stay close. White had eight points for ISU in the first half, and the Birds led at the intermission despite four players having to sit down with two fouls each.
Early in the second half, Zora Skrabalova picked up her third and fourth fouls, and Blade was called for her third, as WSU, 12-10, 6-7 in the Valley, battled to a 36-36 tie on Carlesa Dixon's basket with 16:35 left. Stacey Nickerson, playing because of the foul trouble, got ISU back in the lead on a layup with 15:48 left. But Raeven King's two free throws and a Buckner basket inside gave the Shockers a 40-38 lead. Buckner led WSU with 21 points and 11 rebounds.
White answered with a short jumper, and McCormack followed a pair of Redbird steals with a 3-pointer from the left wing and a free-throw-line jumper as ISU went on a 7-0 run to lead 45-40 with 12:57 left. The Birds had a 49-48 lead heading into the final eight minutes and raised it to 54-48 with a five unanswered points, topped by two free throws by Sara Stevenson with 5:13 left to play.
Dixon got WSU's first points in more than three minutes on a looping shot ahead of the shot clock to cut the lead to four, but a bank shot by Skrabalova and an old-fashioned 3-point play by Blade gave ISU a 59-50 lead into the final 2:30.
Illinois State returns home to face Evansville at 7:05 p.m. Thursday and Southern Illinois at 2:05 pm. Saturday, both at Redbird Arena.
[Thomas Lamonica, Illinois State University]
The finalists on the men's side are Matt Carroll of Notre Dame, Nick Collison and Kirk Hinrich of Kansas, Brian Cook of Illinois, Reece Gaines of Louisville, Jason Gardner of Arizona, Josh Howard of Wake Forest, Kyle Korver of Creighton, Hollis Price of Oklahoma, and David West of Xavier.
The women's finalists are Chantelle Anderson and Ashley McElhiney of Vanderbilt, Coretta Brown of North Carolina, Courtney Coleman of Ohio State, Cheryl Ford of Louisiana Tech, Gwen Jackson and Kara Lawson of Tennessee, Jocelyn Penn of South Carolina, Plenette Pierson of Texas Tech, and LaToya Thomas of Mississippi State.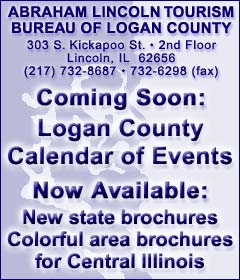 The Senior CLASS Award -- an acronym for "celebrating loyalty and achievement for staying in school" -- was launched prior to the 2001-02 college basketball season. The initial idea came from CBS sportscaster Dick Enberg, who now serves as honorary chairman for the award. It became reality when the Kansas City Club agreed to present the award and serve as host organization for the culminating event last year.
The winners of the inaugural award were Juan Dixon of Maryland and Sue Bird of Connecticut. The first-year recipients led their respective teams to the national championships. Shane Battier, who inspired the inception of the award by his compelling senior season at Duke, received an honorary Senior CLASS Award.
The 10 finalists for the second annual award were selected by a national committee of sportswriters and sportscasters who cover Division I college basketball. These players were chosen, based on performance during the current season, from a list of 30 "Players to Watch" for both men and women.
"This has certainly been a superb season for senior players in college basketball," said Miles Schnaer, chairman of the Senior CLASS Award organizing committee. "It started with all five members of the men's preseason all-America team being seniors. Narrowing down the list of finalists from 30 to 10 was a very difficult task for our national media committee."
The names of these finalists will appear on the official ballot during the national voting process that begins today for fans across the country. The selection of the second annual men's and women's award winner will be based on the cumulative ballots of three entities: the national media committee, Division I college basketball coaches and nationwide fan balloting via the award's official website, www.seniorclassaward.com. The winner will be announced during the respective NCAA Final Four events in March.
"The first year of this award was met with a tremendous response from coast-to-coast," said Gary Heise, president and CEO of Premier Sports Management, the company responsible for overseeing the award program. "According to players and coaches from around the country, it is rapidly becoming a very coveted award for senior athletes."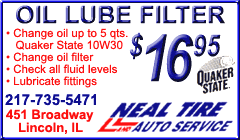 The 2002-03 honorees will be presented with their award at the Senior CLASS Award Tribute Gala in Kansas City on Friday, April 25. The event will offer tributes to the male and female winner, along with a salute to the men's and women's national championship teams. A portion of the event's proceeds will go the local Kansas City chapter of Special Olympics.
For ticket or sponsorship information to the award gala or to find out more information regarding the Senior CLASS Award, go to the award's official website, www.seniorclassaward.com.

[photo by Tom Seggelke]
Illini No. 34, Lincolnite Brian Cook, in action at a recent game
2002-03 men's Senior CLASS Award finalists
Matt Carroll, University of Notre Dame
Nick Collison, University of Kansas
Brian Cook, University of Illinois
Reece Gaines, University of Louisville
Jason Gardner, University of Arizona
Kirk Hinrich, University of Kansas
Josh Howard, Wake Forest University
Kyle Korver, Creighton University
Hollis Price, University of Oklahoma
David West, Xavier University
Snapshots of finalists
Notre Dame guard Matt Carroll is currently averaging 21 points per game, which makes him the seventh leading scorer in the Big East Conference. Carroll had 14 points and sparked a 9-0 run in Notre Dame's recent victory over then-fourth-ranked Pittsburg, which catapulted the Irish to ninth in the rankings.
Forward Nick Collison is leading the Big 12 Conference in career rebounds with over 950 boards and is currently averaging nine rebounds a game. He is leading the No. 10-ranked Kansas Jayhawks in scoring average with 18.7 points per game.
Brian Cook, Illinois forward, scored 22 points in a recent victory over conference rival Ohio State. He is leading the Big 10 in scoring with an average of 22 points per contest. Cook is also shooting over 80 percent from the free-throw line this season.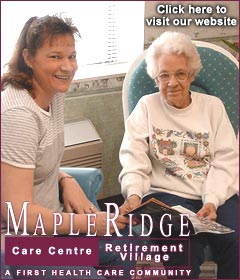 Louisville guard Reece Gaines is the leading scorer and rebounder for the second-ranked Cardinals. He is averaging 18 points per game, good for fifth place in Conference USA, and 10.3 rebounds per game, which is third in the conference.
Jason Gardner leads No. 1 Arizona in scoring, assists and steals this season, as he did his junior season with the Wildcats. He is currently on pace to record over 2,000 career points, averaging just under 15 points per game.
Guard Kirk Hinrich of Kansas was recently voted the Big 12 Player of the Week due to his stellar two-game average of over 26 points per game, including shooting an incredible 72.4 percent from the field. He is currently averaging 18 points per game this season and has been an integral force in the Jayhawks' top-10 national ranking.
Wake Forest's Josh Howard has been a dominant player in the ACC so far this year. He is leading the ACC in scoring average with 23 points per game and ranks second in rebound average with 10 per game.
Forward Kyle Korver of the No.12-ranked Blue Jays is ranked first in scoring average in the Missouri Valley Conference. The reigning MVC Player of the Year is also currently leading his team in scoring with 18 points per contest.
Hollis Price, MVP of the Big 12 Conference as a junior, is putting together another outstanding season as a senior. He is currently in third place in scoring average in the Big 12 with over 19 points per game.
Xavier's David West is the winner of four straight Atlantic 10 Player of the Week honors, including one earlier this month. West is averaging a double-double with 20 points and 12 rebounds per contest.
[Press release]
If you're scoring at home, that is an average of about 20.8 victories per season! Some coaches work their whole careers hoping for one or two of those seasons, while coach "Al" AVERAGES that many victories!
I could write volumes in regard to my admiration for what he has done, but if you're a loyal reader of this column, then you already know where my allegiance lies. So, I'll condense it to this: This record is a totally, incredibly amazing feat! We tip the LDN hat to coach "Al," and I can only utter this word that doesn't do this record justice: CONGRATULATIONS, coach!!!
Panic sets in?
IF you're among the legion of Illini fans who want to dive head-first off the bandwagon, let me throw this little morsel your way. Especially IF you REALLY thought that the Illini were going to win at Mackey Arena anyway. Last year the Big Ten quad-champions went a combined 29-3 at home! And one of the losers was our dearly beloved Illini, who fell to Michigan State in one of the UGLIEST games that this semiprofessional writer has ever witnessed. I'd love to live long enough to NEVER have to experience something like that again, but surely I will.
I just wanted you to know that the home-court games are a must, as evidenced by the current top five teams, who are a combined 27-1 as we post; and the team that has the more favorable schedule and can somehow steal three or four road wins will win the conference. We didn't think that would be Illinois from the start and we said so.
However, there is STILL a lot to play for. A bigger concern is that we're just not playing all that well consistently. I hope we didn't peak against North Carolina! We still want a good spot for the league tourney, and we want the best seed we can get for the Big Dance.
Tomorrow night versus Michigan State should be fun… Don't we owe them a little sumpin'-sumpin'???
Let's give it up for…
...the Hartsburg-Emden eighth-grade boys basketball hoopsters! They are 22-1 and will take on an 18-3 Mulberry Grove team tonight at 6:30 in Wenona. Good luck, fellas!
Mount Pulaski, Warrensburg-Latham and Hartsburg all won their games!
Lincoln College may never lose again!
Thirteen in a row is the boisterous chant coming from the campus of Lincoln College! The Lynx (18-6, 11-0) dumped an always tough Danville squad 58-53 and surely should improve on their No. 10 national ranking! Their Saturday game at Flo Valley was postponed like hundreds of others in the Midwest -- no doubt a big break for Flo Valley!
Tiger Woods
Any questions?
Didn't think so!
Michael Waltrip wins Daytona 500
Those of you who know NASCAR better call in on "FANdamonium" tonight at 6 to explain to us what happened. You can catch us on the LDN, on CITV channel 5, or on FIX 96.3! We also hope to feature members of the Lincoln High School swimming team on the show tonight!
Sports memorabilia collectors take note…
We will be giving away a Dick Butkus bobblehead ceramic figure at the end of the month. Just e-mail me at Jmayfiel@lccs.edu or call "FANdamonium" to register.
Lady Railers in the postseason…
The No. 9 seeded Lincoln Lady Railers will host the No. 5 Washington club tonight in Lincoln. No. 4 Metamora will also battle No. 13 Decatur-Eisenhower. Good luck, Lady Railers!
Have a REALLY good week, everybody!