Probable Illinois starters
F, 34, Brian Cook (senior, 6-10, 240, 19.7 ppg, 7.1 rpg)
F-C, 40, James Augustine (freshman, 6-10, 220, 7.3 ppg, 5.9 rpg)
F, 43, Roger Powell (sophomore, 6-6, 220, 7.8 ppg, 3.3 rpg)
G, 11, Dee Brown (freshman, 6-0, 175, 12.1 ppg, 3.9 rpg, 4.8 apg)
G, 5, Deron Williams (freshman, 6-3, 210, 6.7 ppg, 3.2 rpg, 4.6 apg)
Off the bench
C, 1, Aaron Spears (freshman, 6-9, 250, 3.2 ppg, 1.5 rpg)
G, 4, Luther Head (sophomore, 6-3, 175, 8.6 ppg, 3.1 rpg)
F, 23, Blandon Ferguson (senior, 6-3, 205, 1.6 ppg, 1.3 rpg)
G, 24, Sean Harrington (senior, 6-3, 185, 7.6 ppg, 2.3 rpg)
G, 25, Jerrance Howard (senior, 6-1, 200, 0.2 ppg, 0.3 rpg)
G, 31, Nick Huge (junior, 6-4, 215, 0.3 ppg, 0.2 rpg)
F, 32, Kyle Wilson (freshman, 6-8, 230, 2.3 ppg, 1.5 rpg)
F, 42, Clayton Thomas (senior, 6-7, 240, 0.4 ppg, 0.6 rpg)
C, 45, Nick Smith (sophomore, 7-2, 240, 5.7 ppg, 2.9 rpg)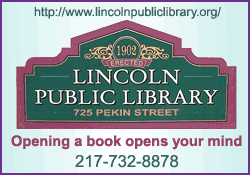 Illinois coaching staff
Head coach Bill Self
Overall record: 200-103 (10th year), Big Ten 32-12
At Illinois: 71-22 (third year), all-time versus Indiana 2-3
Associate head coach: Norm Roberts (third year)
Assistants: Tim Jankovich (first year) and Wayne McClain (second year)
Trainer: Rod Cardinal (30th year).
Indiana coaching staff
Head coach: Mike Davis
At Indiana: 62-34 (third year), all-time versus Illinois 3-2
Overall: same
Assistant coaches: John Treloar, Jim Thomas, Ben McDonald
On the air
Television: ESPN -- Dave Barnett, play-by-play; Bill Raftery, expert analyst
Radio: Illini Sports Radio Network, 43 stations -- Brian Barnhart, play-by-play; Stephen Bardo, expert analyst; Loren Tate pre-game and halftime reports
Series history with Indiana
This is the 149th meeting between Illinois and Indiana, with the Hoosiers owning a 78-70 advantage in the all-time series. The Illini, however, leads 42-30 in games played at Champaign. Earlier this season at Bloomington (Jan. 18), 18th-ranked Indiana defeated No. 8 Illinois 74-66.
Quick shots
Illinois is 37-1 (.973) at the Assembly Hall under Bill Self, with the only loss coming to Michigan State last year. ... Since then, the Illini have won 15 straight at the Hall. ... Illinois is 49-2 (.961) at the Assembly Hall over the past four seasons. … Illini opponents are shooting .374 from the field, which ranks second in the nation and would be the lowest opponent field-goal percentage by UI opponents since 1955-56 (.352). ... Since 1956, the only other Illini squad to hold opponents to less than 40 percent shooting was the 2001 squad under Bill Self (.386). ... Illini opponents are also shooting just .270 from 3-point range, which would be the lowest in school history (current low is .308 in 2000). ... After 12 Big Ten games, Brian Cook leads the Big Ten in scoring (19.2 average) and is ninth in rebounding (6.5 average). James Augustine ranks second in field-goal shooting (42-74, .568), and Dee Brown is second in assists (4.92 average) and steals (1.83 average) while leading in assist-turnover ratio (3.47). ... Brian Cook has scored at least 15 points in 18 of his 21 games this season, including at least 20 points 13 times. He has scored 20 or more 10 of the last 14 games, including six in a row prior to Jan. 18 at Indiana, the longest such streak by an Illini player since Kendall Gill tallied 20-plus points in the final 10 games of the 1989-90 season. ... Illini players are currently leading three Big Ten statistical categories for all games. Brian Cook leads the Big Ten in scoring (19.7 ppg), Dee Brown leads in assist-to-turnover ratio (2.56), and Sean Harrington leads the conference in 3-point field-goal percentage (.438). ... Roger Powell is second in field-goal shooting (.593, 67-113), with James Augustine one slot back (.588, 70-119) in third. Dee Brown is second in assists (4.78 apg), while Deron Williams is second in assist-turnover margin (2.23).
CBS wildcard decisions for March 8-9
The Minnesota at Illinois and Purdue at Michigan games are the two contests up for selection by CBS for its March 9 broadcast. CBS has until Monday, March 3, to decide which game will be televised on Sunday, March 9, at 1 p.m. Central time and which game will appear on ESPN-Regional TV at 3:30 p.m., Saturday, March 8.
Last time out -- Illinois 73, Northwestern 61
Illinois made 11 of its first 12 shots, shooting 74 percent from the field in the first half, and posted a rare neutral-site Big Ten win over Northwestern at the United Center.
Sophomore Roger Powell led all scorers with a career-high 20 points, while Dee Brown added 18 points, five assists, five rebounds and five steals in the win. Senior Brian Cook posted a double-double with 17 points and 10 rebounds. After jumping out to an 18-point lead in the first half, the Illini allowed Northwestern to crawl back within four at 59-55 with 5:56 remaining. Cook took control for Illinois, however, with five points in the next 90 seconds.
Northwestern was just the second team all season to shoot better than 45 percent from the field (.451) against the Illini.
Self defense is tops
After 23 games this season, Illinois opponents are shooting just 37.4 percent from the field, including just 27.0 percent from 3-point range. The Illini rank second in the nation (as of Feb. 17) in field-goal defense percentage.
The 37.4 percent shooting by Illini opponents would be the lowest allowed since 1956 and just the second time since that teams shot under 40 percent. The other was in 2001, also under Bill Self.
The 27.0 percent 3-point field-goal defense percentage is the lowest in school history.
Against Coppin State on Dec. 30, Illinois held the Eagles to just 12 field goals, the fewest made shots in the 40-year history of the Assembly Hall, and to just 29 percent shooting from the field. Coppin was the second Illini opponent this season to shoot under 30 percent.
In the Big Ten opener, Illinois held Minnesota to 30.5 percent shooting on its home floor, as the Gophers made just 19.2 percent (5-26) from 3-point range. In a 70-40 defeat of Michigan State on Feb. 18, the 40 points scored by the Spartans tied the fewest points allowed by Illinois in Big Ten play in Assembly Hall history.
Illinois has now held 12 of its last 17 opponents to under 40 percent shooting from the field and has a total of 14 such defensive efforts this season. Coppin State's 37 points were the fewest allowed by the Illini since defeating Northwestern 63-30 on Feb. 19, 2000.
Illinois leads the Big Ten in field-goal defense percentage and 3-point defense percentage and is second in scoring defense, allowing opponents an average of just 60.6 points.
In the latest national statistics (as of Feb. 17) compiled by the NCAA, Illinois ranks second in field-goal defense percentage and eighth in scoring margin (plus 14.3), while ranking 23rd in scoring defense (60.5).
Unselfish play
The 2002-03 Fighting Illini season has been trademarked with unselfish play. Illinois leads the Big Ten and ranks sixth in the nation (as of Feb. 17) in assists per game (18.26 average), highlighted by a season-high 25 assists versus Oakland, 24 versus Arkansas-Pine Bluff, and 23 against Western Illinois, North Carolina and Penn State. In the win over Coppin State, the Illini were credited with 21 assists on 22 made baskets, an amazing 96 percent of shots made. Illinois has tallied 20 or more assists in nine games and has recorded assists on over 67 percent of its baskets (420 assists on 622 field goals) on the season.
Guards Dee Brown and Deron Williams rank second and fourth, respectively, in the Big Ten in assists with averages of 4.78 and 4.57 per game.
High-scoring Illini
Illinois has opened the 2002-03 season by averaging 74.7 points per game, outscoring its opponents by an average of over 14.2 points per. Illinois is shooting 48.6 percent from the field, ranking 18th in the nation in field-goal percentage (NCAA Rankings as of Feb. 17), and has shot 50 percent or better in 12 of 23 games this season.
Illinois leads the Big Ten in field-goal percentage (.486) and scoring margin (plus 14.2) and ranks second in 3-point field-goal percentage (.366) and second in scoring average (74.7). Four of Illinois' top six scorers are shooting 50 percent or better from the field.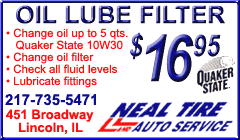 The book on Cook
Senior Brian Cook, a preseason Big Ten Player of the Year selection, is proving the recognition was deserved. He may deserve more -- as in National Player of the Year candidate. Cook leads the Big Ten in scoring at 19.7 points per game (37th nationally as of Feb. 17), while ranking fourth in rebounding at 7.1 boards per contest. He also ranks sixth in the league in field-goal shooting (.518) and 10th in free-throw percentage (.812). Cook has been Illinois' leading scorer 15 times and leading rebounder 13 times in his 21 games this season.
Cook's 31 points against Wisconsin Jan. 11 were a career high and the most by an Illinois player since Kevin Turner scored 35 versus Indiana on Jan. 3, 1998.
In one of the most inspiring performances in Illini hoops history, Cook scored 26 second-half points (to Michigan's 27) in leading the Illini from an 11-point deficit and knocking off the previously conference-undefeated Wolverines. Cook scored 19 points in the final 9:15 to finish with 30 for the game. Cook had a streak of consecutive made free throws come to an end at 32 on Jan. 4 against Oakland, tying Rob Judson and Andy Kaufmann for second place in school history for consecutive free throws.
Cook enters the Indiana game with 1,562 career points, sixth on the UI career scoring list and 91 points shy of Mark Smith for fifth place.
After sitting out the first two games of the season (along with teammate Jerrance Howard) as an NCAA penalty for playing in an unsanctioned summer basketball tournament, Cook returned and immediately established himself in the Illini lineup.
Cook has scored at least 15 points in all but three games this season, reaching 20 points or more 13 times. He's also had at least eight rebounds 10 times.
Cook's best scoring game came against Wisconsin with a career-high 31 points. Other top games were his 30 points versus Michigan; 25 points against Minnesota and Temple; 22 against North Carolina, Oakland, Purdue and Ohio State; 21 against Eastern Illinois and Memphis; and 20 versus Coppin State, Iowa and Purdue.
In the win over No. 11 Missouri, Cook scored 17, making all 10 of his free-throw attempts, and pulled down a game-high nine rebounds.
Cook has been named one of 20 finalists for the Naismith Award, is one of 30 midseason candidates for the Wooden Award, is one of 10 finalists for the Senior CLASS Award and most recently was named a first team NABC all-District 11 selection.
Self milestones
Illinois head coach Bill Self should receive consideration for Big Ten Coach of the Year after leading the only ranked conference team with three freshmen and one sophomore in the starting lineup. After winning Big Ten titles in his first two seasons, Self posted his 200th career win Saturday against Northwestern and tied the Illini record as quickest to 70 wins at Illinois.
Top 25 streak continues
Illinois began the week ranked No. 16 in the ESPN/USA Today Coaches' Poll, extending its streak to 54 consecutive polls in which the Illini have been ranked, including every poll during Bill Self's tenure. Illinois is also ranked No. 18 in last week's AP Top 25.
The Illini had a school-record streak of 30 straight polls in the Top 10 snapped in January 2002 but have never dropped out of the Coaches' Top 25 under Self.
Dee-lightful, Dee-pendable --
No Dee-bate, Dee can play
Who is the best freshman point guard in college basketball? It's hard to find a rookie guard who has made more of an impact than Illinois' Dee Brown. Brown has started every game and leads the Illini in minutes played (33.9 average). He has scored in double figures in 13 games and is second on the team in scoring, averaging 12.1 points. Brown exploded for a career-high 25 points against Eastern Illinois on Dec. 10, hitting 10-of-14 shots, including a career-high five 3-pointers.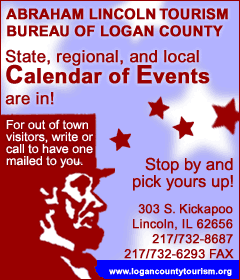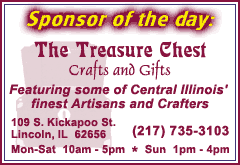 In two December performances in front of national television audiences, Brown first had a game-high 21 points with seven assists and five rebounds in Illinois' victory over No. 11 Missouri to earn Big Ten Player of the Week honors on Dec. 21. He then followed with 19 points, including five 3-pointers, as well as three assists and three boards with no turnovers, in 37 minutes against Memphis.
Brown had his best game in conference play against Michigan State on Feb. 18, scoring a game-high 24 points on eight-of-13 shooting with five rebounds, five assists and a career-high five steals.
Brown is second in the Big Ten in assists with 4.78 per game and also leads the league with an assist-turnover ratio of 2.56. He ranks 19th in the Big Ten in scoring at 12.1 points per game. One of the quickest guards in America, Brown's average of 1.74 steals per game leads the team and ranks fourth in the Big Ten.
Through 12 Big Ten games, Brown has totaled 59 assists with only 17 turnovers, leading the conference with an assist-turnover ratio of 3.47 in league play.
Among the top freshmen in the league, he ranks among the top four in assists (second), points (fourth) and steals (first) per game.
In head-to-head matchups with other heralded freshman point guards, Brown held North Carolina's Raymond Felton to nine points (2-6 FG), three assists and eight turnovers. Brown held Michigan's Daniel Horton to three-of-17 from the field (seven points), with two assists and seven turnovers.
Twice as nice --
Williams joins Brown in all-freshman backcourt
Dee Brown and Deron Williams make up one of the best freshmen backcourts in the nation. The two rank first and second, respectively, in the Big Ten in assist-to-turnover ratio and have the Illini leading the Big Ten in team assists and assist-to-turnover ratio. Brown leads the team in minutes at 33.9 per game, but Williams is third at 26.7 minutes. Williams is averaging 6.7 points, is second to Brown for the team lead in assists with 105 and is tied for second on the team in steals with 31. He ranks second in the Big Ten in assist-turnover ratio at 2.23 and is fourth in assists with an average of 4.57.
Air Rog takes off
Sophomore Roger Powell returned to the starting lineup this week with strong performances against Michigan State and Northwestern.
After starting the first nine games of the season, Powell suffered a toe injury against Memphis and sat out the next two games. A slow return from the injury pushed back his progress before a strong stretch of play beginning at Michigan State on Feb. 2.
Last week, Powell had 10 points and seven rebounds in the 70-40 win over Michigan State and a career-high 20 points and four rebounds in the victory over Northwestern. He combined to make 13-of-18 field goals in the two wins and now ranks second in the Big Ten in field-goal shooting at 59.3 percent (67-113). Powell ranks fourth on the team with an average of 7.8 points.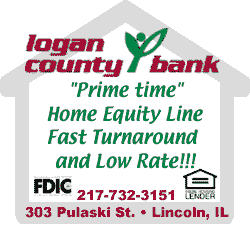 That's a 3 -- Sean Harrington
Senior Sean Harrington has been hot from behind the arc this season. He has made 49-of-112 treys, leading the Big Ten in 3-point field-goal percentage at 43.8 percent. Harrington nailed a career-high six 3-pointers in Illinois' win over North Carolina on Dec. 3 en route to 20 points and tied his mark by making six-of-eight treys on his way to 18 points against Coppin State. He tied it again with six-of-nine treys on his way to a career-high 22 points against Minnesota. Against Oakland, he had 20 points, connecting on five 3-pointers.
In his five games as a starter this season, Harrington averaged 13.8 points per game, including an average of 20.0 points in his first three starts. It was the first time in his career at Illinois that he scored in double figures in three straight games.
Harrington is third on the team with 54 assists and has just 21 turnovers, for an assist-to-turnover ratio of 2.57. He is third on the team with 22 steals. In games played at the Assembly Hall, Harrington is 32-63 (.508) from 3-point range.
Harrington ranks fifth on the UI career list with 176 3-point field goals.
Augie hot
Another member of the heralded Illini freshman class to shine has been newcomer James Augustine. He has bolstered the UI frontcourt, averaging 7.3 points, and is third in the Big Ten in field-goal percentage, shooting 58.8 percent from the field. He has scored in double figures seven times, recorded his first career double-double with season highs of 19 points and 12 rebounds versus Penn State, and followed with another as he had 11 points and 10 rebounds against Michigan. In addition, Augustine is second on the team -- behind Brian Cook -- in rebounding, averaging 5.9 boards. He has been Illinois' top rebounder in seven games, highlighted by his 12-rebound performance against Penn State. Augustine ranks 13th in the Big Ten in rebounding at 5.9 per game and is 11th in blocked shots at 1.04 per game.
Bench play
The Illinois bench has been productive this season, averaging 19.3 points and 9.0 rebounds, while limiting the opponents' bench to 16.0 points and 9.5 rebounds. Illinois' bench is outscoring the opponents' bench by 3.3 points per game and nearly matching opponents in rebounding.
Bench numbers (points-rebounds):
Illinois 32-9, Lehigh 9-7
40-18, Arkansas-Pine Bluff 14-8
32-9, Western Illinois 14-6
39-14, North Carolina 7-1
20-9, Arkansas 19-13
12-13, Eastern Illinois 18-12
13-3, Temple 8-8
30-13, Missouri 26-11
17-12, at Memphis 11-15
12-10, Coppin State 6-8
11-10, Oakland 5-7
14-11, at Minnesota 36-17
9-6, Wisconsin 11-8
21-11, at Iowa 22-3
26-13, at Indiana 22-6
6-6, Purdue 18-11
19-8, at Penn State 20-7
8-4, Michigan 13-13
22-7, at Michigan State 30-13
25-3, Ohio State 6-15
12-9, at Purdue 23-11
17-6, Michigan State 15-16
6-4, Northwestern 4-2
Total 443-208, opponents 367-218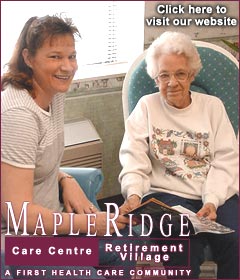 Cook books more weekly honors
Senior forward Brian Cook earned several Player of the Week awards the week of Jan. 6-12 after a pair of stellar performances, averaging 28 points and 10 rebounds on 56 percent shooting to earn Big Ten, ESPN.com, The Sporting News, FoxSports.com, College Basketball News and Dick Vitale Player of the Week honors and lead the Illini to a pair of Big Ten wins.
The senior forward guided the Illini to a road victory at Minnesota to open the Big Ten season, as he equaled his then-career high with 25 points by hitting six-of-13 from the field and 13-of-17 from the free-throw line. Cook added 11 rebounds for his 11th career double-double.
The preseason Big Ten Player of the Year put on an even more impressive show against Wisconsin, setting a new career high with 31 points on 12-of-19 shooting, including a pair of treys, in just 26 minutes on the court. Cook added nine rebounds in the win to nearly record another double-double. The 6-10 forward produced 24 of his 31 points in the second half, including a streak of 15 consecutive UI points, as he scored 22 of the Illini's final 26 points in the game. His 12 field goals are the most by any Big Ten player this season.
He earned his second Big Ten Player of the Week accolade this season -- as he was also honored on Dec. 9 -- and the third of his career.
Brown becomes first Illinois freshman to earn Big Ten Player of the Week honors
Dee Brown became the first freshman in Illinois history to earn Big Ten Player of the Week recognition, when he was honored on Dec. 23 after pouring in a game-high 21 points in the Illini's victory over No. 11 Missouri.
The first-year point guard connected on a trio of 3-pointers, recorded a game-high seven assists and added five rebounds, including four on the offensive glass, in the win.
Brown was the second Illini to earn Big Ten Player of the Week accolades this season, as teammate Brian Cook was honored on Dec. 9 and Jan. 13.
Cook named Co-Big Ten Player of the Week following wins over UNC and Arkansas
Brian Cook was named Big Ten Co-Player of the Week on Dec. 9 after leading the Illini to victories over North Carolina and Arkansas. He shared the award with Indiana's Tom Coverdale.
Cook scored a game-high 22 points in Illinois' 92-65 victory over No. 12 North Carolina. He connected on eight-of-12 shots from the field, grabbed a game-high eight rebounds and tied his career high with five assists. Cook was also the leading scorer in Illinois' 62-58 win over Arkansas, scoring 18 points in 39 minutes of action. Cook made seven-of-14 field goals and added four rebounds and four assists versus the Razorbacks. On the week, Cook averaged 20 points, six rebounds and 4.5 assists per game on combined 58 percent shooting.
Howard says 2003 final season
Guard Jerrance Howard has said that the 2003 season will be his final campaign as a player at Illinois. Howard, who would have one season of eligibility remaining in 2003-04 after redshirting as a freshman in 1999-2000, will graduate in May and plans to possibly enter the coaching field. He will be listed as a senior for the remainder of his Illinois career.
Spears sidelined with knee injury
Freshman center Aaron Spears suffered a torn lateral meniscus in his left knee during practice on Dec. 16 and had arthroscopic surgery on Dec. 27. He is expected to miss four to six weeks of action, with a possible return in mid-February. He averaged 3.2 points and 1.5 rebounds in six games before he was injured.
Cardinal in final year as trainer
Longtime Illini men's basketball trainer Rod Cardinal is in his 30th and final season on the bench. Cardinal began his career in 1973-74 in Harv Schmidt's final season, worked with Gene Bartow in his one season (1974-75), under Lou Henson from 1976 to 1996, Lon Kruger from 1997-2000 and Bill Self from 2001-03. Cardinal has been on the bench for more than 900 games (918; 588-330 as of Feb. 23) and several thousand practices.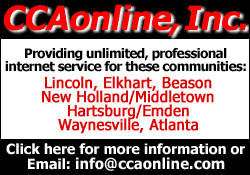 Freshmen bask in season opener
For the first time in school history, Illinois opened the season with three freshmen in the starting lineup when James Augustine, Dee Brown and Deron Williams were on the floor for the opening tip versus Lehigh on Nov. 24. Two sophomores, Roger Powell and Nick Smith, rounded out the starting lineup as the youngest in school history. Prior to the opener, the five starters had combined for a total of four starts (all by Nick Smith).
The previous time Illinois started three freshmen in any game was Feb. 20, 1991, when Rennie Clemons, Scott Pierce, and Tom Michael started versus Ohio State.
In the opening two wins of the season, the five Illinois freshmen scored 104 of Illinois' 186 points (56 percent), while grabbing 42 of the Illini's 90 rebounds (47 percent).
Jankovich added to UI staff
Bill Self added veteran coach Tim Jankovich to the Illinois coaching staff Nov. 20, replacing Billy Gillispie, who moved to UTEP as head coach on Nov. 2. Jankovich, a former head coach at North Texas, has worked as associate head coach the last three seasons at Vanderbilt. He served on the same Oklahoma State staff with Self in the early 1990s.
National exposure
For the 2002-03 season, Illinois is scheduled to appear at least 13 times on national television, with five games on ESPN, four games on ESPN2 and four games on CBS. CBS has until March 3 to announce a choice for the March 8 or 9 games to be televised, including the Minnesota at Illinois contest.
Self leads Big Ten all-star squad
Illinois coach Bill Self led a Big Ten All-Star squad on a tour through Germany, Belgium and Holland during the summer of 2002. Big Ten players on the trip included Roger Powell and Sean Harrington of Illinois, Tom Coverdale of Indiana, Jared Reiner of Iowa, Bernard Robinson of Michigan, Chris Hill of Michigan State, Ben Johnson of Minnesota, Winston Blake of Northwestern, Velimir Radinovic of Ohio State, Jason McDougald of Penn State, Ivan Kartelo of Purdue and Dave Mader of Wisconsin.
[Provided by Kent Brown,
assistant athletics director and
sports information director,
University of Illinois]