For Cass, Fulton, Logan, Mason, Menard, Morgan, Sangamon, Schuyler and Scott counties, including the cities of Beardstown, Canton, Havana, Jacksonville, Lewistown, Lincoln, Mason City, Rushville, Springfield, Virginia and Winchester:
Heavy snow warning today
Snow will develop again during midday, then diminish to flurries during early evening. Expect and additional 2 to 4 inches today, giving a storm total of 5 to 7 inches by 6 p.m. Locally between 7 and 9 inches is possible across west central Illinois near Rushville. Winds will be north between 10 and 20 miles per hour. Snowfall intensities will be heavy enough to substantially reduce visibilities to a half-mile or less at times.
Remember, a heavy snow warning means severe winter weather conditions are imminent or highly likely.
For Clark, Clay, Crawford, Cumberland, Effingham, Jasper, Lawrence and Richland counties, including the cities of Effingham, Flora, Lawrenceville, Marshall, Newton, Olney, Robinson and Toledo: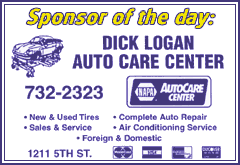 Winter storm warning through this evening.
Snow will develop again across southeast Illinois during midday and continue into this evening. Sleet could also mix in with the snow today along and south of Interstate 70. Between 2 and 4 inches of additional snow could fall by 9 p.m., giving a storm total of 5 to 7 inches. Snowfall intensities will be heavy enough to substantially reduce visibilities to a half mile or less at times.
Remember, a winter storm warning means severe winter weather conditions are imminent or highly likely.
For Champaign, Christian, Coles, DeWitt, Douglas, Edgar, Macon, McLean, Moultrie, Piatt, Shelby and Vermilion counties, including the cities of Bloomington, Champaign, Charleston, Clinton, Danville, Decatur, Mattoon, Monticello, Paris, Rantoul, Shelbyville, Sullivan, Taylorville and Tuscola:
Heavy snow warning through this evening.
Snow is expected to redevelop during midday and continue into this evening. Expect between 2 and 4 inches of additional snow, giving a storm total by 9 p.m. of 5 to 7 inches. Winds will be north between 10 and 20 miles per hour. Snowfall intensities will be heavy enough to substantially reduce visibilities to a half-mile or less at times.
Remember, a heavy snow warning means severe winter weather conditions are imminent or highly likely.
For Knox, Marshall, Peoria, Stark, Tazewell and Woodford counties, including the cities of Eureka, Galesburg, Lacon, Pekin and Peoria:
Snow advisory today
Snow will intensify during midday, then diminish to flurries during early evening. Total snow accumulations are expected to be in the 2- to 4-inch range by 6 p.m. Expect north winds between 5 and 15 miles per hour. Snowfall intensities will be heavy enough to substantially reduce visibilities to a half-mile or less at times.
A snow advisory is issued when snow is expected to accumulate, but only enough to cause minor inconveniences such as travel delays.
[Click here for January and February news]
[Click here for March and April news]
May
Struggle to keep LDC open continues
Even though the Health Facilities Planning Board told the Department of Human Services it did not need a permit and a public hearing to move residents from LDC, Logan County Circuit Judge Donald Behle ruled that the procedure must be followed and the injunction against moving residents is still in force. The preliminary injunction was issued late in March, in time to stop scheduled moves of residents on April 15.
Attorneys for the Department of Human Services, which oversees LDC, filed an appeal of the injunction before the 4th District Appellate Court in Springfield.
Later in May, as the state budget process neared its end, state Reps. Bill Mitchell, R-Forsythe, and Jonathan Wright, R-Hartsburg, filed legislation for $27 million to be appropriated to keep LDC open. Budget legislation passed by the Senate and sent to the House did not include adequate funding for LDC.
"The House Republicans have gone through agency budgets line-item by line-item, and we have been able to identify areas of the budget that can be reduced that won't hurt essential services and would enable us to keep LDC operating," said Wright. "We feel that it is in the best interests of the residents, their families and the local economy to keep this facility operating."
Rich Brauer, Republican candidate for state representative in the new 100th District, also announced his support of the legislation to restore funding for the Lincoln Developmental Center.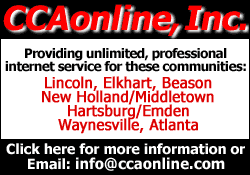 Central School news
The future holds many changes for District 27's venerable Central School. The most obvious is the new building going up behind the old one, but another important change is that Lenny Janet, who has been principal for 21 years, is stepping down. Christa Healy, currently a special education teacher at Central, will take over the job as principal of both Central and Adams schools.
The district school board continued trying to cut construction costs for the new school, with somewhat mixed results. Board members learned they can save about $64,000 on food service equipment, but they will not be able to save an estimated $80,000 to $90,000 on the exterior building system by using a combination of brick and a synthetic material instead of all brick. The board decided to stay with the original design of an all-brick exterior. Board members chose a color from a number of samples brought in by architect Dave Leonatti, selecting a blend of reddish bricks showing a slight variation in color. They also chose a seal brown color for the building's standing seam metal roof.
City news
Two representatives from Ameren, the company that is purchasing CILCO, the utility that serves Lincoln, attended a Lincoln City Council meeting to introduce themselves to city officials. According to an Ameren press release, electric rates will remain frozen at current levels until at least 2004 because of a state freeze.
The city council also opened bids on Phase I of the $9.8 million sewer plant upgrade. The second round of bids, for electrical and general contracting work, will be opened in June. City engineer Mark Mathon said the city cut the original estimates of the upgrade by $1.5 million by acting as its own program manager.
Officer Robert Rawlings, a member of the Lincoln Police Department since 1982, was named Police Officer of the Year by the Lincoln/Logan Crime Stoppers. Police Chief Richard Montcalm cited his many achievements, including an award by the state of Illinois for a heroic act when he rescued a 3-year-old girl and another child from a burning structure on South Chicago Street.
The hiring freeze put in place by the council as a cost-cutting measure was severely tested when the second of two police officers resigned. Chris Carmichael, who represents the Lincoln Police Department on a six-county drug task force, needs to be replaced, according to Chief of Police Rich Montcalm and police committee chair Pat Madigan.
Mayor Beth Davis asked the city to take title to the old polling building that sits at Fifth and Adams streets. The building is currently owned by West Lincoln Township. The historical commission is willing to foot the bill for moving the building to Postville Park, citing that it will make a good tourist attraction as a visitor center. The council agreed to receive the property from West Lincoln Township, provided that the property transfer costs do not exceed $300.
Les Plotner, the city treasurer, presented a detailed financial report that assessed issues likely to impact city revenues. In conclusion, he stated he did not advise supporting the proposed commercial/industrial park at this time "without the vote of the people that says they are willing to increase taxes via referendum to pay off such liability. I believe an industrial park is something we need, but I'm not sure I buy into the current plan."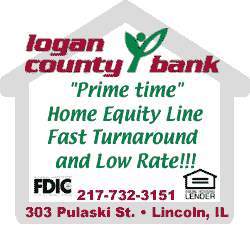 Logan County Board news
The Logan County Board on Thursday night defeated a motion to support the concept of a north-side commerce park and to find a method of financing it. The board also heard a report that Logan County Health Department has voted to cut its support for Logan-Mason Mental Health in half. Discussion of the commercial park was vigorous and involved several of the visitors at the meeting, including Lincoln Mayor Beth Davis, former city council finance chair Steve Fuhrer and Mark Smith, director of the Logan County Economic Development Council. The city has been requested to supply a portion of the funding for the proposed park, which would be located near Kruger elevator on the northeast side of Lincoln.
Board member Dave Hepler said he has been presented no concrete evidence that the north side is where industries want to locate. Jim Griffin then named three other options for commercial parks: 40 acres offered by Curt Burwell on the west side, acreage near Cracker Barrel that is zoned industrial and the already existing Lincoln Industrial Park on Fifth Street Road. He said he does not oppose an industrial park but thinks it should be located where sewer, water and roads are in place. Board member Rod White said he believes the $950,000 initially asked for would not be the end of the financial commitment.
In other business, health committee chair Dave Hepler reported that the Logan County Health Department board voted to halve funding for Logan-Mason Mental Health, from $65,000 to $32,500 per year. He said the cut brings Logan County support in line with the per capita support of Mason County. The comparative figures, using the 2000 census, are $1.13 per person in Mason, currently $2.09 in Logan and $1.05 per person for the next fiscal year in Logan. Hepler said the reduced figure is also in line with mental health support in Morgan County, another member of Mental Health Centers of Central Illinois.
The Health Department administrator, Lloyd Evans, said department income has been declining since 1997 because of changes in Medicare funding for the home health program and because of tax caps. He said the Medicare loss averages over $550,000 per year for the last four years and that tax caps have been responsible for a $250,000 decline in five years. Because of lost income the department has been making significant cuts, and the Logan-Mason Mental Health cut is part of that process. Evans said total budgeted expenses for the Logan share of 11 programs at Logan-Mason Mental Health for fiscal year 2002 amount to $919,059. The bulk of the money comes from the Department of Health and Human Services, with other funding from the Illinois Department of Public Health.
County board salaries and benefits will remain frozen for 10 years, but three county officeholders will earn $1,500 more next year and sheriff's deputies will get a 5 percent raise. The three elected officials will receive $1,500 raises for each of the next four years, with Sheriff Tony Soloman making $48,995 next year and County Clerk Sally Litterly and Treasurer Mary Ellen Bruns each earning $38,000. Finance committee member Roger Bock said Logan County salaries are well below the average of eight nearby counties of similar population. In fact, even with the raises, Litterly's and Bruns' salaries are 8.75 percent below those in the lowest comparable county, Christian.
Logan County Crime Stoppers presented the Deputy of the Year award to Douglas McCartney. Sheriff Tony Soloman said that an example of McCartney's outstanding work was his quick thinking that averted the evacuation of Elkhart. In response to a bomb scare on Oct. 5, 2001, he identified suspects and obtained a confession that the scare was a hoax. McCartney has been with the sheriff's department since February '99. He lives in Chestnut.
Severe weather takes its toll
Severe weather caused power outages to about 315 homes in the Lincoln area Sunday morning, May 12, beginning about 7:20. CILCO reported that the power was restored to all but a few locations by 9:03. Heavy rainfall over Illinois last weekend continued to cause flooding across the state and is likely to lead to considerable delays in farming operations over much of Illinois. Numerous rivers and streams are above flood stage in many communities. In mid-May Gov. George Ryan declared the entire state of Illinois a disaster area as a result of flooding that is occurring now and may occur in the future.
Weather caused a change in plans for the 75 Lincoln Community High School students involved with the musical production of "Cinderella." Heavy rains caused major leaks in the LCHS auditorium ceiling. The students, who had two performances under their belt but were looking forward to the big audiences the weekend shows always bring, were disappointed. At 7 p.m., director Tom Quinn decided to move the set to the school gymnasium. There was no question that some of the play would be hampered in this "theater in the round" atmosphere. The actors, now only a few feet from the 400 to 500 in attendance, ignored the fact that their markers were now free-throw lines and out-of-bounds lines rather than stage points. The play must go on and it did.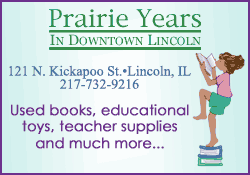 Business news
Russell Stover Candies store on Lincoln's west side opened in May at 901 Heitmann Drive. The store includes a candy kitchen, which features hand-dipped candies, peanut brittle and cookies. Lincoln was chosen as a location because it is a town with highway access, a spokesman said. Russell Stover Candies does not locate in major malls but prefers stores with direct access to parking.
As a result of Weyerhaeuser Company's takeover of Willamette Industries and a nearly completed addition to the Lincoln facility, Joe Nemith, general manager of the corrugated container plant, expects an increase in business. Nemith reported the takeover has caused virtually no change to the local operation so far. Meanwhile, he expects to occupy the 70,000-square-foot warehouse, currently under construction, during the third week of May. In response to the anticipated increase in business, he does expect to add three new permanent employees to the work force of approximately 100 by fall. He noted that employment at the Lincoln facility is stable. Of two workers expected to retire in July, one has worked here about 20 years and the other for 44.
"I'll miss (being a State Farm agent)," says Woody Jones, who is retiring May 31 after 37 years of serving the Lincoln community. "There are hundreds of people I consider friends." Jones' retirement was celebrated at an open house May 23 from 12:30 to 3:30 p.m. at his agency.
Evangelical Deaconess Hospital and its successor, Abraham Lincoln Memorial Hospital, commemorated 100 years with an open house and reception at ALMH on Sunday, May 5. Members of St. John Church of Lincoln established St. John Evangelical Deaconess Hospital in 1902. In 1954, a new hospital was built next to the Deaconess Hospital and was named Abraham Lincoln Memorial Hospital. Today Abraham Lincoln Memorial Hospital is a community-based, not-for-profit general hospital and is an affiliate of Memorial Health System.
The Knapp/Chesnut/Becker Historical Society of Middletown will present the Smithsonian exhibits entitled "Yesterday's Tomorrows" to the public from June 23 through July 28 at the library-museum in Middletown. Co-sponsor of the exhibits is the Illinois Humanities Council.
History was made at this year's Lincoln College commencement when Edward Rust Jr., CEO of State Farm Insurance, and Steve Forbes, CEO of Forbes magazine, were awarded honorary degrees from Lincoln College. Nineteen years ago the fathers of Rust Jr. and Forbes received honorary degrees from the college. The 135th annual Lincoln College spring commencement was Saturday, May 11, at 2 p.m. in Davidson-Sheffer Gymnasium. Along with Forbes and Rust Jr., the well-known economic forecaster Robert J. Eggert Sr. and former state Sen. Robert A. Madigan received honorary degrees. In lieu of a commencement speaker, all recipients spoke about their accomplishments.
An Atlanta man lost his life in a single-vehicle accident south of Atlanta at 12:15 a.m. Saturday morning, May 11. The only occupant, 37-year-old John P. Harmon, was driving on Old 66 just south of Lazy Row when his pickup truck left the road and struck a main-line utility pole. Power was out about three hours to Latham, McLean and Atlanta as CILCO replaced the pole and transferred a high-energy power line carrying 34,500 volts. Power was restored just after 7 a.m.
As part of the state's 15th annual Emergency Medical Services Awards, the Illinois Department of Public Health honored 32 individuals for acts of courage. Two from Logan County were recipients of the 2002 Illinois EMS Awards. Andrew Jones and Matt Wilham, both of Chestnut, were on their way to school on Jan. 17, 2002, when they came upon a two-car accident about a mile south of Chestnut. A woman failed to yield at an intersection, and her car was broadsided by a Ford Bronco. Both vehicles rolled into an adjacent farm field. The driver of the Bronco suffered a broken arm but was able to get out of the vehicle. However, her brother was trapped inside the vehicle. Jones and Wilham pulled the boy from the vehicle before it burst into flames.
Sports news
The 2002 IESA Class A state track-and-field first-place team trophy went to the eighth-grade girls from West Lincoln-Broadwell with congratulations to coach Gordon Lanning. WL-B won the team title with 43 points, while Bureau Valley South came in second with 32 points. In the competition for eighth-grade girls, Christine Presswood of WLB won two individual state championship medals with record-breaking performances in the 1,600-meter (5:19.14) and 800-meter (2:25.26) runs. Kylie Courtwright of WL-B won her own individual state championship by repeating as the state's best high jumper among the girls, clearing 5 feet, 2 inches in the end. Also, Kylie and her teammates Melissa Ramlow, Chelsay Browning and Hilary Hobler ran to a state championship in 4x100-meter relay with a WL-B record-breaking time of 54.43.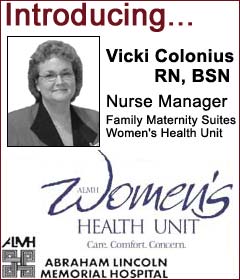 The seventh-grade girls from Chester-East Lincoln also had some pretty nice hardware on their bus last night — the fourth-place team trophy in the Class 7A competition. C-EL's victory came from a well-balanced team performance and the strong performances of two of its athletes.
After its Saturday win over Champaign Centennial in Champaign, the Lincoln Railer baseball team brought home a regional trophy for the first time since 1991. The boys in red and green once again came ready to play, got on top early and held on for their 18th win of the year (with 15 losses). The Railers got strong pitching from senior Matt Boyer, banged out 11 hits and made several extraordinary defensive plays in their 7-3 win.
June
LDC battle heats up
Early in June Illinois lawmakers sent Gov. George Ryan a budget that included funding to keep the Lincoln Developmental Center open. As most observers expected, the governor vetoed the $35 million appropriation. The Senate then failed to override the governor's veto, so once again there was no funding to keep LDC open for the next fiscal year.
In the meantime, inspectors from the Illinois Department of Public Health notified the Department of Human Services, which operates LDC and other state-operated homes for the developmentally disabled, that LDC had been cited for an "immediate jeopardy," failure to ensure the safety and well-being of the residents. The IJ was the result of two incidents involving a breach of supervision. One individual was left unsupervised and walked away, and another indulged in self-abusive behavior, according to the state inspectors. Neither suffered lasting harm. According to the DPH, this was the eighth time LDC had been cited for failure to meet federal client protection standards in less than two years.
Citing the immediate jeopardy, Gov. Ryan announced that he would completely close LDC beginning July 1. "These new incidents are the last straw. I want to make it clear that my decision was not influenced by the state's revenue shortfall but out of concern for the health and safety of residents at the Lincoln Developmental Center," he said.
A spokesperson for American Federation of State, County and Municipal Employees, which represents most of the LDC employees, called the timing of the report of more safety violations "suspect," especially because it came just before the Senate refused to override the governor's veto of the additional funding for LDC. Roberta Lynch, deputy director of AFSCME, said the incidents were relatively minor and would not normally have risen to the level of calling in Public Health. "The Department of Human Services and the Department of Public Health have hastened to put LDC back into immediate jeopardy just before this special [legislative] session. That is the sign that the governor and DHS want to discourage legislators from retaining this increased level of funding," she said.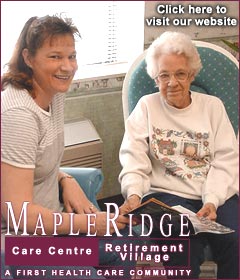 Local AFSCME officials also said they believed the charges were exaggerated and LDC was "set up" to fail because of the state's budget crisis. "I think for a long time the DHS and the state have been trying to get out of the business of taking care of those with developmental disabilities," said Don Todd, president of AFSCME Local 425. "In the long run, it's just a plan to downsize and close developmental facilities throughout the state."
Todd pointed out that in spite of all the charges brought against the Lincoln facility recently, the parents of the residents have supported the present system. He also charged that LDC is "short-staffed" because of the many technicians who have been transferred to other facilities. Many staff members are working mandatory overtime and they are exhausted, he said.
State Rep. Bill Mitchell, R-Forsythe, said he believed shutting down LDC has been part of the DHS plan for some time. DHS is the agency that oversees the 11 state-operated facilities for the developmentally disabled. "I do think these unelected people [in DHS] have had this mind-set for several years. Their timing was perfect. It's a good way to save $35 million. The DHS needs a "thorough housecleaning," he said.
"Closing LDC was vindictive on the part of the governor," said state Sen. Larry Bomke, R-Springfield. "He's targeted this facility all along and saw these reductions as his way to close the facility once and for all, without any regard to the Lincoln community or the residents and their families."
The 4th District Appellate Court heard arguments on June 26 about the legality of the injunction handed down by Logan County Circuit Judge Donald Behle but did not make an immediate decision. DHS then announced that it would begin to move residents out of the facility early in July, even though they did not yet have a permit from the Illinois Health Facilities Planning Board and the appellate court decision was still pending.
Attorney General Jim Ryan, the Republican gubernatorial candidate, made a whirlwind visit to Lincoln to assure members of this heavily Republican county that if elected he would keep LDC open if possible or try to find another use for it that would provide local jobs. Democratic candidate Rod Blagojevich also pledged to reopen LDC.
The Lincoln Parents Association, a group of about 250 parents of LDC residents, met to affirm that they were not giving up the fight to save the institution that, they said over and over again, was taking good care of their children. They said the allegations of abuse and neglect that led to the decision to close the 125-year-old facility were blown out of proportion.
Parents are also unhappy with the lack of communication with DHS. "DHS is masterful at keeping information from our association as well as from the public," said Pat Brown, co-president of the parents association. "They use confidentiality rules as an obstructive tool. We can't get information about what was actually reported to upper-echelon DHS bureaucrats or to the governor, so there is no way we can refute any charges. We can get information about our particular loved one but not anything else," he said.
County board news
In June the Logan County Board received fiscal 2001 and midyear 2002 financial updates and approved a zoning ordinance change. Finance committee representative Roger Bock said the county's revenues for the first six months of the fiscal year that began Dec. 1, 2001, are $273,000 less than budgeted. This amounts to 12 percent less than the anticipated income. Included in the total are shortfalls of about $128,000 in taxes, $98,000 in fines and $47,000 in interest earned. Not quite offsetting the 12 percent that revenues are down, expenditures are also under budget. Dale Voyles, also on the finance panel, announced that expenditures for the first six months are 9 percent below budget expectations. If revenues were on target, about $2.9 million would remain to be spent.
Provisions in the state budget for the fiscal year beginning July 1 bring more bad news on the revenue side. Finance chair Rod White said he has heard reports that the state will quit paying counties a percentage of the photo use tax. In the 2002 budget, the county projected income from the photo use tax of $134,000. To date it has received only 36 percent of that, or about $48,240. If the state stops paying a percentage of the photo use tax on July 1, revenues for the current year will be down another $55,000. The final audit report shows a general fund deficit of $257,025, with $4,168,736 in revenue. In 2000, by comparison, revenues were $4,408,661 and positive balance $585,752. The county general fund balance was $3,071,187 on Nov. 30, 2000, and $2,812,516 on Nov. 30, 2001. The May 2002 cash statement shows $1,934,444.
The board voted to delete a paragraph from the county zoning ordinance requiring the county engineer to guarantee that a proposed building site has an adequate and safe water supply. Tom Hickman said at the May board meeting he only recently became aware of the provision, and consequently he has not followed it.
A committee chaired by Phil Mahler, director of the Regional Planning Commission, is currently working on a revision of the county zoning ordinance.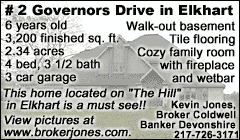 Lincoln city news
A lawsuit has been filed in federal court against the city of Lincoln for alleged violations of the Fair Housing Act and the Americans with Disabilities Act. Plaintiffs in the suit, filed May 2 in U.S. District Court in Springfield, are Community Services Foundation, Inc., and Charleston Transitional Facility, Inc. Charleston Transitional Facility develops and operates Community Integrated Living Arrangements, or CILAs — group homes designed for up to eight people with developmental disabilities. The suit stems from a request by David Krchak, an attorney for Charleston Transitional Facilities, that the city change its zoning on a lot in Stonebridge purchased by the Charleston firm so that firm can build a CILA there. The firm applied for a building permit on April 4 and on April 17 received a denial of the permit because the city's zoning code does not permit that use in areas zoned R-1.
The city council voted to approve a change in the hours liquor can be served on Sundays, moving the time from 1 p.m. to 11 a.m. Liquor license holders had petitioned for the earlier Sunday hours last year when the ordinance committee was discussing changes in the city's liquor code. According to license holder Sean Taylor of Logan Lanes, sports fans who come to watch televised events want to buy liquor before 1 p.m., and restaurants that serve brunch want to be able to serve wine. Alderman Benny Huskins voted against the change, and the other six aldermen present, Steve Fuhrer, Dave Armbrust, Pat Madigan, Verl Prather, George Mitchell and Bill Melton, voted for it. Alderman Glenn Shelton, who was not present, objected to the earlier hours at a previous meeting.
In spite of its newly instituted hiring freeze, the city council also voted 8-2 to hire a new police officer to replace Chris Carmichael, who will leave the department to join the state police. Carmichael has represented the Lincoln Police Department on a six-county drug task force. Carmichael is the second officer to leave the force this year. The other officer will not be replaced.
School news
The mid-June rainstorms caused considerable damage at Lincoln Community High School because the construction firm that was in the process of repairing the 50-year-old roof did not seal the roof to make it watertight, according to Superintendent Fred Plese. Fortunately the leads occurred during the daytime, when people were in the building, and the custodians were able to catch the water and prevent major damage. Crews worked two days and nights catching the water, and supplies and furniture in most rooms were not damaged.
The target date for opening the new 47,000-square-foot Central School has been moved from Jan. 1 of 2003 to at least March. Construction has been slowed because of the need to cut costs on the approximately $6 million building. The District 27 board voted in a slightly stricter dress code for junior high students, which will ban sagging pants with legs dragging on the ground for safety reasons and will require that shirts be long enough to cover the waistband. They also approved somewhat stricter rules for participation in extracurricular activities, especially athletics.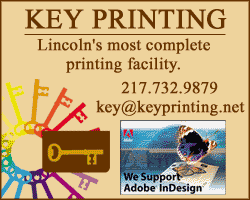 Other June news
The Salvation Army of Lincoln and Logan County kicked off a capital building program for a transitional housing shelter at 307 N. Kickapoo St. There is no homeless or emergency shelter anywhere in Logan County, and the need just keeps growing, officials said.
Former Railer Jon Barton distinguished himself and Lincoln by graduating from West Point on Saturday and shaking hands with the president.
At the Healthy Communities Partnership's semiannual report to the community June 20, Dick and Marsha Logan donated $2,287 to the Alcohol, Tobacco and Other Drug Task Force of HCP in memory of their son. The money came from donations given in memory of 16-year-old Daniel Joseph Logan, a junior at Lincoln Community High School, who died March 30 this year in a single-vehicle accident.
The travel magazine Illinois Now! selected the Lincoln College Museum as one of the 10 best Lincoln-related sites in Illinois. Curator Ron Keller said that photos and descriptions of the sites would appear in the fall issue of the magazine. "We're pretty excited about it," Keller told Wednesday night's meeting of Looking for Lincoln. "When you think of how many Lincoln-related sites there are in Illinois, this is really a great honor."
June 23 was the first of six special Sundays for the "Yesterday's Tomorrows" Smithsonian exhibits in Middletown, co-sponsored by the Knapp/Chesnut/Becker Historical Society and the Illinois Humanities Council. Middletown was one of the six sites in Illinois to receive the exhibits. The day also marked the official opening of the Knapp Library/Museum, 101 S. Clinton in Middletown.
On June 30 Franz Express and Coffee with Einstein celebrated their new location in the historic Lauer building at 201 S. Sangamon St. with a ribbon-cutting and congratulations to owners Kevin and Karin Franz. Photographer Adam May of AMP Studios also celebrated the opening of his business in the historic building, restored by Bassi Construction.
An online service to simplify and speed up the retrieval of data for residential, agricultural, industrial and commercial properties was unveiled June 12 by Logan County Treasurer Mary Burns, County Clerk and Recorder Sally Litterly, and Supervisor of Assessments Rosanne Brosamer. The system will allow real-estate agents, appraisers, banks, title companies, taxpayers and other interested parties to access Logan County's tax information via the Internet.
State police are investigating an accident that took the life of a well-known Lincoln resident, businessman and family man, 34-year-old Andrew Pettijohn. Pettijohn was traveling east on Route 136 just east of east of Interstate 55 when a westbound car crossed into his lane. The 15-year-old unlicensed driver had lost control of her car when the right front tire left the roadway, and she overcompensated to the left, colliding with the right front of Pettijohn's car. Pettijohn was declared dead at the scene at 5:21 p.m. June 14.
Making your vehicle winter ready
During the winter your vehicle should be in top condition because if it stalls when you are on the road, you could become involved in a life-threatening situation. To minimize the possibility of a breakdown, winterize your vehicle following the suggested maintenance schedule included in the owners manual or have your vehicle serviced by a reputable dealer, garage or mechanic.
Because winter is so rough on equipment, you should regularly check the wipers, tires, lights and fluid levels (radiator, windshield washer, power steering, oil and brakes). Make sure the brakes and transmission are working properly. If you suspect trouble, check it out. It is better to be safe than sorry!
Survival kit
Your vehicle should be equipped with a winter emergency survival kit. The following items are recommended:
Pre-trip planning
During a winter storm the very first question you must ask yourself should be: "Is this trip really necessary?"
If you decide the trip cannot be delayed, check on weather conditions along your travel route. This will give you an idea of what to expect, and you will be able to prepare accordingly. Listen to weather forecasts on TV, local radio stations or NOAA Weather Radio.
Current road condition reports are available for Illinois' interstate and freeway systems by calling 1 (800) 452-IDOT. Information is updated every two hours during a storm. You can also get this information at www.dot.state.il.us and at computer monitors located at interstate highway rest areas.
Tell someone at home, a friend or a co-worker that you are taking a trip, where you are going and when you expect to get there. When you reach your destination make a phone call to report that you have arrived.
If your trip will be in unfamiliar area, plan to travel during daylight hours and carry up-to-date maps of the areas where you'll be traveling. Consider alternate routes. Make sure you have proper personal identification, registration and insurance information for your vehicle.
Before you leave town, fill your gas tank. While you are traveling, frequently refill the gas tank. The stops will relieve tense muscles. When you stop, don't flaunt large amounts of cash. Keep valuable items out of sight. Avoid talking with strangers. Stop at well-lighted, well-traveled facilities.
Vehicle operation
Winter driving is often the most difficult due to blowing snow, icy slick spots and fewer daylight hours. When you are on the road:

Buckle those seat belts! (It's the law)
Be prepared to turn back or seek refuge if conditions become threatening.
In RAIN, drive with your headlights on dim.
In FOG, drive with your headlights on dim, or use fog lights.
If the fog is too dense, pull off the roadway and stop. Do not drive at less than 10 miles per hour.
In RAIN, FOG, SNOW or SLEET, do not overdrive your headlights.
Stay within the limits of your vision.
Keep your windows clear of snow and ice. Do not start until your windshield is defrosted.
Drive slower and increase your following distance. Your speed should be adjusted for the conditions and match the flow of traffic.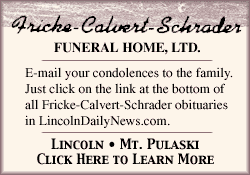 Roadway conditions may vary depending on the sun, shade or roadway surface. Watch for slick spots, especially under bridges, on overpasses and in shaded spots. Be prepared to react physically and mentally.
If the pavement is snow- or ice-covered, start slowly and brake gently. Begin braking early when you come to an intersection.
If you start to slide, ease off the gas pedal or brakes. Steer into the direction of the skid until you feel you have regained traction; then straighten your vehicle.
When you approach a snowplow from behind, pass with care and only when you can see the road ahead of the plow. You should not try to pass in blowing snow. There may be a vehicle in that cloud of snow! Allow more distance between you and the plow, which may be spreading salt.
Be alert when you approach a cloud of snow which covers the road, especially on passing lanes of interstates or freeways. Slow down and approach with caution. A snowplow may be at work clearing the lane or preparing to turn around.
Be careful after a minor rear-end accident. If you are bumped from behind and you do not feel comfortable exiting your vehicle, motion to the other driver and drive to the nearest police station, 24-hour store, service station, hospital or fire station.
Stranded
If your vehicle breaks down, pull as far off the road as possible. Your greatest personal danger at this point is that of being hit by passing vehicles. Don't panic. Common sense could be critical to survival. Do not overexert yourself, especially when shoveling snow or pushing a stalled vehicle. This physical activity may be more strenuous than your body can tolerate.
You'll have to use your best judgment to determine whether or not you should leave your vehicle and walk for help or wait to be rescued. Stand outside for a few moments to consider how cold it really is before you start to walk for help. When the temperature is 20 degrees and the wind is blowing 30 miles per hour the wind chill "feels like" the temperature is 18 degrees BELOW zero. You could suffer severe complications from exposure after walking a short distance for help. Stay in your vehicle if you are not dressed for extremely cold weather.
If you are stranded in a sparsely populated area, it may be a while before help arrives. Stay in your vehicle. When you feel cold, move around in the vehicle as much as possible, clap your hands, shake your legs and stomp your feet. Exercise will help maintain body heat and will relieve tense muscles. Sit close together and cover up with blankets or extra clothing to conserve body heat. Do not permit all occupants of the vehicle to sleep at once.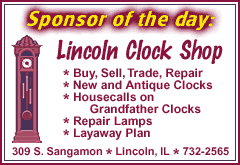 Melt snow for drinking water. If you eat snow, your body will be even colder.
If the engine will start, run it and the heater only for short time periods. Partially open a downwind window to prevent carbon monoxide poisoning. Make sure the exhaust pipe is free of obstructions and the windows are not sealed by snow or ice.
If you are stranded on a well-traveled road, wait for assistance from police or other emergency service providers. Resist the temptation to accept assistance from a stranger. Raise the hood, turn on the dome light and flashers to make your vehicle more noticeable, and attach a cloth to the antenna or window indicating you need help.
Car telephone owners who see stranded motorists can do them a favor by calling and reporting the exact location and description of the vehicle. Mobile amateur radio operators and CBers can help by relaying messages to base stations, which in turn will call the police.
Back home
When you return home from a long trip, wash your vehicle to remove dirt and road salt. A coat of wax could help protect the finish from the effects of salt. Lubricate door and trunk locks with lock lubricant to prevent them from freezing.
We hope these tips will help make your trip safe and enjoyable.