All-America candidate Kourtney Mennen and the 7-2 Sycamores have had one of the best pre-conference seasons in the program's history heading into their 2:05 p.m. Saturday matchup against Illinois State in Redbird Arena, with an offense averaging nearly 79 points per game and a defense forcing nearly 27 turnovers per contest. Teams have had trouble getting a shot to beat the Sycamores this year simply because Indiana State's opponents have trouble getting shots, period. With a turnover advantage of plus 7.8 per game, coach Jim Wiedie's teams have walloped seven victims by an average of 29 points per victory.
Mennen, the league's leading scorer (21.1) and 3-point shooter (3.3 per game), heads a balanced cast that includes freshman point guard Melanie Boeglin (6.4 assists per game), the reigning Missouri Valley Conference Player of the Week.
The Sycamores have dominated opponents in their victories, beating Southeast Missouri State by 11, IUPUI by 18, Eastern Illinois and Western Illinois by 25 each, Akron by 28, Butler by 30 and hammering IP-Fort Wayne by 68 points (96-28).
Redbird coach Jenny Yopp feels she has a good idea of what to expect. "It's about the exact same team as last year; it's still the 'Kourtney Mennen Show' with a really solid supporting cast," said Yopp.
"Fortunately for us we've seen some excellent defensive pressure from our (non-conference) opponents. We'll see pressure from Indiana State. He (Wiedie) wasn't very happy with them after we beat them here last year. But I think we're a different team."
Illinois State, 2-7, is hoping to play more like it has the last two games than earlier in the season. In a 61-59 win over Portland, the Redbirds held the Pilots' vaunted offense to just 36 percent from the field. In a 71-64 loss to Indiana, the 'Birds committed just five turnovers in the second half. In both games, Illinois State won the rebounding battle.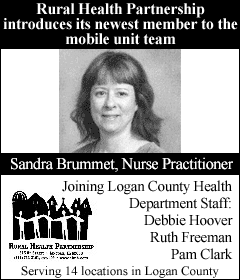 "Over the last month, I'd say our day-to-day preparation has been the most consistent since I've been here," said Yopp. "Our team is in a much better place. We have talent enough. We're experienced enough. At Portland, we went out and got it done. That added assurance and confidence. Our kids are buying into it."
Illinois State's improvement shows up in statistical areas. Boards had been a problem for the Redbirds in recent years -- six straight seasons of deficit rebounding heading into 2002-03. But with the addition of 6-foot-5 Zora Skrabalova (7.1 rebounds per game) and the improvement of returnees like Katie Donovan (5.4), the Redbirds are averaging more than two rebounds per game than their opponents. Throw out Northern Illinois' 47-22 domination, and the 'Birds have out-boarded their other eight foes by a combined 5.5 rebounds per game.
"Zora's presence makes a difference for us," said Yopp of the No. 6 rebounder in the Missouri Valley. "But, I think as a team we are more athletic and stronger. We've made more of a commitment to rebounding. We're scoring more points, and rebounds are producing more chances for us. As I've said before, rebounding is the glue that brings things together at both ends of the floor."
Led by Stacey White (.789), Skrabalova (.786), Sharon Blade (.727) and Taren O'Brien (.722), the Redbirds are shooting better than 67 percent from the free-throw line -- a pace which would produce the best free-throwing at Illinois State in five seasons. Erin Keeney, whose five 3-pointers against Indiana were just one short of the Illinois State single-game record, gives the Redbirds another perimeter threat to go with O'Brien, White and Jaci McCormack.
"We've shown some more perimeter offense lately," said Yopp. "If we can get the inside offense going at the same time, we'll be able to challenge defenses even more."
[Thomas Lamonica, Illinois State University]
Bloomington, Ill.—Sam Leman, Chrysler, Jeep, Mazda, and Auto Stop
The largest program car dealer in downstate Illinois just announced plans to have one of the largest 4-day events held in Bloomington. This event will take place on Jan. 2, 3, 4 and 6. According to Rick Pontnack, general sales manager, outstanding new sales in November and December have resulted in an extraordinary number of used vehicles in stock, "More now than we've had in months! I have program cars, trucks and vans. Cars starting at $995.00! We are going to have to move a lot of used vehicles fast…or else they will go to wholesale auction."
Rather than lose money wholesaling these vehicles, plus carrying cost, Rick decided to slash the prices on the entire inventory in an attempt to sell at least 150 vehicles in 4 days. "I've been given orders to sell some cars for $995 that normally sell for $3000, just to move them. The Average sale price will be from $1000 to $3000 less than our normal low prices. The savings will be incredible!" Sam Leman Chrysler, Jeep, Mazda, and Auto Stop will have all of these used vehicles on display in the heated Interstate Center in Bloomington starting on Thursday, Jan. 2, 2003.
"Word of mouth is the best form of advertising, and if you sell people quality cars like we do, you get a lot of loyal repeat customers," said Rick Pontnack, expressing Sam Leman's philosophy.
All vehicles are subject to prior sale. For information, call 309-662-5000.
I know that Illini fans were disappointed with Illinois' 74-77 loss to the Memphis Tigers, but I wasn't all that devastated. Don't get me wrong... If we could go 33-0 and they would just hand us the national championship banner right now, I would gladly display it; but I also don't think that that is very realistic. This team will be up and down, but I predict more highs than lows.
I think this game was brilliantly scheduled. Especially if you've glanced at a schedule and already discovered that four of the first six Illini Big Ten games are on the road. That would be tough for a veteran team… multiply exponentially for a young team. Another reason I'm glad we played the Memphis game. Maybe we won't like that taste in our mouth and it will pay off in a couple of close wins somewhere down the road.
Lots of opportunity for the Illini to show how much they can grow up over the next two to three weeks. Next up: Coppin State tonight at 7. Plenty of seats still available!
The Railers got stung by -- you guessed it -- the South Holland Thornwood bunch. They can end the tourney on a happier note with a third-place trophy today at the Horton Fieldhouse at 4:30. Thornwood gets a tough Normal Community at the Shirk at 9 p.m.
The Lady Railers had a nice run in the tourney, and they also will play for third place in the Horton prior to the boys' contest at 3 p.m.!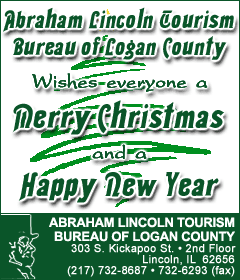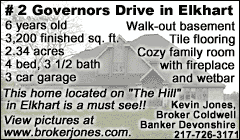 The Bears' season mercifully came to an end last night at the hands of Tampa Bay, 15-0. As my friend Greg Taylor says, the Bears are tough to watch. Playoff predictions: In the NFC I'm going with one of the Bays… probably the green one. In the AFC… I'll say either the Titans or the Jets. The safe money is to go with somebody else!

[Photos by Jeff Mayfield]
For you "FANdamonium" fans, there is a holiday treat in store. To give our outstanding production crew (Tim Rogers, Celeste Rogers and Jim Ash) a little break, we will be replaying the interviews we did with Illini coach Bill Self and with Brian Cook. Hope you enjoy them or enjoy them again, and Happy New Year to everyone!