Features, Animals for Adoption, Out and About, Calendar
Travel News Elsewhere (fresh daily from the Web)
Home and Garden News Elsewhere (fresh daily from the Web)
Siblings classes offered for expectant families
[JAN. 18, 2003] The Abraham Lincoln Memorial Hospital Family Maternity Suites and the Lincoln Junior Woman's Club have announced their 2003 schedule of classes for siblings. The classes have been designed by LJWC to educate and prepare young children for the arrival of a new baby into their family.
The first class will be on Sunday, Jan. 26, from 1 to 3 p.m. Other classes this year will be on the fourth Sundays of April, July and October. Classes are free and parents should call the ALMH Family Maternity Suites at (217) 732-2161, Ext. 235 to register their child.
Jan Sielaff, LJWC chairperson for the event, says that children of all ages are welcome to attend with a parent or other adult. Nurses take kids on a tour of the Family Maternity Suites, and LJWC members provide training on child and toy safety, as well as a craft time and refreshments.
ALMH's state-of-the-art Family Maternity Suites opened in August 2001. ALMH encourages and welcomes families to share in the wonder and excitement of childbirth. Labor, delivery, recovery and postpartum care can all take place inside one of the private birthing suites, eliminating the need to move the mother to another room.
[News release]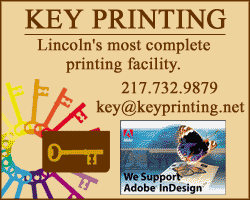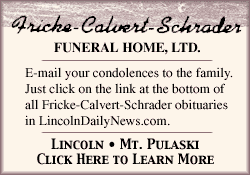 ---
Time to organize household records
[JAN. 18, 2003] URBANA -- The beginning of the year is an excellent time to organize and update family and household records, says Mary Ann Fugate, University of Illinois Extension educator in consumer and family economics. Doing this gives record keepers a jump start on the inevitable income tax season. It's also a good way to keep close tabs on where a family's money goes and to take inventory of the family's present financial status.
Fugate recommends getting started by gathering all receipts and documents from 2002, then considering what should be kept and what can be pitched.
For income tax purposes, the law requires that people keep all records that enable them to complete their tax return. "They should hold onto all receipts, canceled checks, vouchers and other evidence to help them verify amounts claimed and deductions for credits," said Fugate. "All such documentation should be kept for at least six years, and all medical bills should be kept for three years to back up the taxpayer's canceled checks."
But it isn't necessary to save everything. Record keepers can lighten the load by discarding checks and bills that no longer serve a purpose. For example, people who are paid in weekly or monthly salary statements can throw these statements away after checking them against their annual W-2 form. Or they can save the year-end statement with the cumulative total for the year.
"This is also a good time to update household inventory records," said Fugate. "If fire or burglary occurs in the home, this record will help families remember what has to be replaced and how much each item is worth. They might find that they need to increase their insurance because their possessions are worth more than they thought."
For each item in the family inventory, include model number, brand name, dealer's name, a general description, how much it cost, when it was purchased and what it would cost to replace it. Taking pictures of the rooms and household possessions now will make future identification or replacement easier.
To download a free copy of Extension's 64-page publication "Household and Personal Property Inventory," go to http://www.ag.uiuc.edu/%7Evista/
abstracts/ahouseinv.html.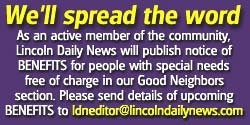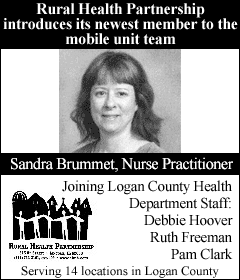 A net worth statement is a good way to keep tabs on personal and family possessions, says Fugate. Net worth can be determined simply by adding the value of all the family owns and subtracting the total of all that they owe. If this is done annually, record keepers can quickly see whether they are getting ahead financially or falling behind, and, in either case, how fast it is occurring.
This is a good time for families to consider their present situation in light of major goals, such as retirement. University of Illinois Extension has developed eight easy-to-use checklists to help you gather and organize important documents, become acquainted with investment and retirement income options, and keep your plan on track as you move from step to step in the process. To order "Your Retirement Planning Checklist" for $16, call 1 (800) 345-6087 and request publication C1376.
When family records have been organized, updated and evaluated, it's time to put papers in their proper location. Important documents that are difficult to replace, such as birth certificates, death certificates, marriage certificates, divorce papers, adoption papers and any other document that is either government- or court-related, should be secured in a safe deposit box.
Family and household records that are kept at home should be stored in one location. Proper storage of family records can be as elaborate as setting up a home office or as simple as investing in an accordion folder that can be kept under the bed, said Fugate.
[U of I news release]
---
At Logan County Animal Control —
(Updated 12/21/02)
DOGS
Big to little, most of these dogs will make wonderful lifelong companions when you take them home and provide solid, steady training, grooming and general care. Get educated about what you choose. If you give them the time and care they need, you will be rewarded with much more than you gave them. They are entertaining, fun, comforting, and will lift you up for days on end.

Be prepared to take the necessary time when you bring home a puppy, kitten, dog, cat or any other pet, and you will be blessed.

[Logan County Animal Control is thankful for pet supplies donated by individuals and Wal-Mart.]

Ten reasons to adopt a shelter dog

1. I'll bring out your playful side!

2. I'll lend an ear to your troubles.

3. I'll keep you fit and trim.

4. We'll look out for each other.

5. We'll sniff out fun together!

6. I'll keep you right on schedule.

7. I'll love you with all my heart.

8. We'll have a tail-waggin' good time!

9. We'll snuggle on a quiet evening.

10. We'll be best friends always.

---

CATS

[Logan County Animal Control is thankful for pet supplies donated by individuals and Wal-Mart.]

Warden Sheila Farmer and her assistant, Polly Farmer, look forward to assisting you.

In the cat section there are a number of wonderful cats to choose from
in a variety of colors and sizes.

Farm cats available for free!


[This 1½-year-old Siamese mix is ready to be the prince of your house.]

[Meow! I may be only a year and a half, but I'm full-grown and ready for anything. I'll purr in your lap or chase mice off your farm. Just give me a chance!]

[This beautiful female is full-grown, 2 to 3 years old and longing to purr her way into your heart.]

---

These animals and more are available to good homes from the Logan County Animal Control at 1515 N. Kickapoo, phone 735-3232.

Fees for animal adoption: dogs, $60/male, $65/female; cats, $35/male, $44/female. The fees include neutering and spaying.

Logan County Animal Control's hours of operation:

Sunday – closed

Monday – 8 a.m. - 5 p.m.

Tuesday – 8 a.m. - 5 p.m.

Wednesday – 8 a.m. - 5 p.m.

Thursday – 8 a.m. - 5 p.m.

Friday – 8 a.m. - 3 p.m.

Saturday – closed

Warden: Sheila Farmer
Assistant: Polly Farmer
In-house veterinarian: Dr. Lester Thomson
---

Illinois-Indiana Sea Grant news
Fish profiling may help prevent
future Great Lakes invasions
[DEC. 14, 2002] URBANA — Suspect profiling is a commonly used technique in the fight against crime. Now scientists are using species profiling to help prevent further introductions of invasive fish into the Great Lakes and other waterways.
"Once an invasive species becomes established in a new environment, its impact often is irreversible," said David Lodge, biologist at University of Notre Dame. But not all exotic species present a threat to the balance of an ecosystem. Many introduced species simply do not survive or do not become a nuisance.
"If we knew which ones would be likely to present problems in the future, we could focus our efforts on preventing those particular species from taking hold," said Lodge, who is a member of the Federal Invasive Species Advisory Committee.
To provide some answers, Lodge and fellow researcher Cindy Kolar developed a risk-assessment "decision tree" that environmental agencies and managers can use to predict possible culprits of tomorrow. This computer model has correctly identified nuisance fish with a high degree of accuracy.
"Ideally, environmental managers might choose to prevent all species from being introduced into an ecosystem under the credo that exotics are guilty until proven innocent, but from an economic point of view, that's not practical. Some industries, such as horticulture, depend on importing new species. We need to achieve a reasonable balance between commerce and the environment."
Lodge and Kolar studied the history of exotic species to find a common thread in those that succeed in their new environments. Funded by Illinois-Indiana Sea Grant, they focused their efforts on fishes in the Great Lakes and the Illinois River. These results have been published recently in the journal Science.
Using data from as far back as the glacial age, the researchers gathered information on a range of species characteristics in order to identify those that are likely to be adaptive in new environments. They looked to examples from as early as the 1600s and found 24 non-indigenous fish species that have firmly established themselves in the Great Lakes. How were they able to thrive so well with native fish?
"Introduced species that are successful have several traits in common," said Lodge. "More so than unsuccessful invaders, they tolerate a wide range in temperature and salinity. These fishes are also smaller at maturity and have higher reproduction rates."
By applying the profile to fishes that have not yet been introduced to the Great Lakes, Lodge and Kolar have identified 22 species that one day may pose problems. One example is the monkey goby, which is native to the Caspian Sea. Monkey gobies are in the same family as round gobies, which have proven to be quite successful after their introduction into the Great Lakes. On the other hand, tubenose gobies have not.
With this sort of information, prevention efforts can be targeted. "The first line of defense in preventing these potential nuisance species from making their way into our waterways is to work with aquaculture, bait, aquarium and other industries to stop any intentional introductions of these fishes," explained Lodge.
"Unintentional introductions, such as in the ballast of ships, can be difficult to completely prevent, but by carefully selecting when and where ballast water is taken in, we can lower the probability of these fishes being transported. The use of toxins and other eradication technologies in ballast water can also prove effective. And, with increased monitoring we can take strong action to eliminate these species if they are discovered," added Lodge.
"An immediate rapid response to a species that is a likely threat — even if it is fairly expensive — might save a great deal of money and effort, and reduce environmental effects, down the road," said Lodge.
If you would like more information about invasive species, visit the Sea Grant site, www.sgnis.org.
The Illinois-Indiana Sea Grant College Program is one of 30 National Sea Grant College Programs. Created by Congress in 1966, Sea Grant combines university, government, business and industry expertise to address coastal and Great Lakes needs. Funding is provided by the National Oceanic Atmospheric Administration, U.S. Department of Commerce, the University of Illinois at Urbana-Champaign and Purdue University at West Lafayette, Ind.
[News release]
---
News | Sports | Business | Rural Review | Teaching & Learning | Home and Family | Tourism | Obituaries
Community | Perspectives | Law & Courts | Leisure Time | Spiritual Life | Health & Fitness | Calendar