County board members voted 7-3 to put on the April 1 ballot a referendum for an economic development promotion tax with a maximum levy of 4 cents per $100 of assessed valuation. Finance committee chair Chuck Ruben said that, based on last year's assessed valuation, the maximum generated would be $140,000 to $150,000. A 4-cent tax would cost the owner of a $150,000 house $18. The owner of 40 acres of farmland would pay $5.38.
Board member John Stewart asked why the figure was so high if the principal purpose is to hire a director of economic development. The salary of the previous director, Mark Smith, who left in the summer, was $35,000. Committee members who are conducting interviews say a larger salary is needed, but they consider the $80,000 paid by Canton to be high.
Ruben and finance committee member Dick Logan emphasized that the money would go for more than salary. Logan said the levy could be applied to any of the expenses of the economic development office, such as paper products and other office needs, automobile expense, seminars and advertising.
"The statutes are pretty broad about what we could do with it," Ruben explained. He said possibilities include a short-term loan for a new business or purchase of a piece of ground. However, these are not current plans. "Our thoughts at the moment are pretty narrow," he clarified.
Four cents per $100 is the maximum that could be levied, not an automatic assessment if the referendum passes. The board could set the levy at a lower rate. Still, Ruben cautioned, tax caps mean raises in the percentage would be slow if the first levy is set much below maximum. The economic development levy could be jumped to maximum only if other levies were lowered to stay within tax caps.
"I don't think this has been thought through enough," Stewart judged. Logan countered that the board has dragged its feet on economic development for decades. "And what have we got for it? Nothing."
Board member Paul Gleason said a high tax structure might deter some businesses from locating in the county. He pointed out that a few voters may be facing three tax referendums on the April ballot -- for the county, the city and Chester-East Lincoln School.
Stewart cited two state grant programs aimed at economic development. Logan returned that someone must apply for grants, and the someone would be the director of economic development.
Stewart, Mitch Brown and Pat O'Neill opposed the motion in Thursday's show of hands. Board chair Dale Voyles was absent from the meeting. The final vote will be taken at Tuesday night's voting session.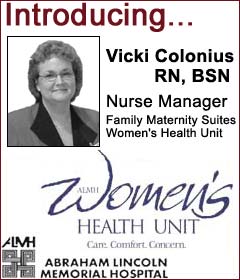 Jan. 24 is the deadline to get a referendum on the April 1 ballot. Ruben pointed out that, if the referendum passes, it will be well into 2004 before any money is generated. "We're hurrying a little bit," he conceded, "but we've got a long time before the election to get information out to the public."
In other business, animal control chair Pat O'Neill reported that interviews are being conducted for a full-time assistant warden. At its Monday, Jan. 13, meeting the committee approved upgrading the computer system and purchasing a pager and name tags for the warden and assistant warden.
The committee also voted to ask veterinarians to collect fees and issue tags at the time animals are inoculated, as required by ordinance. They extended the time before euthanizing an animal to a minimum of seven working days with a maximum of 15 working days. In another policy decision they required the fine to be paid before an animal is released back to its owner, with no exceptions allowed.
The animal control committee also raised fees. On March 1 the price of tags will jump from $6 to $10 for one year, or $15 for three years, with $2 going to the veterinarian. The fine for abusive treatment of animals goes up to $200 from $50.
In reports Thursday night the county board learned that:
--The Board of Health and AFSCME have approved a contract for 2003-05. It will be reopened annually for money issues including wages and vacation, sick and personal days.
--For the first time the list of institutions submitted for approval as depositories of tax money includes a credit union -- CEFCU. Treasurer Mary Bruns said the Health Department has a CD there. The vote on approval comes Tuesday.
--The county experienced one case of West Nile virus in 2002. A 32-year-old woman contracted the disease in September but is now fully recovered. It took months for testing to confirm the diagnosis. Health Department Administrator Lloyd Evans said about half the counties in the state had one or more cases of West Nile virus.
--Security cameras have been installed in the courthouse. They will also be placed in the safety complex, where they may capture instances of vandalism.
--A flagpole has been erected at the Logan County Health Department in memory of former employee Joyce Detmers. It will be dedicated at a later date.
The hours in Lincoln will be every first Monday of the month, from 10 to 11:30 a.m., starting Feb. 3. The location will be the county board conference room in the Logan County Courthouse.
Constituents with questions, concerns or governmental problems are welcome to come in and discuss issues with Mitchell.
"I like to get around the 87th District as much as possible," said Mitchell. "Talking with people and understanding what their needs and concerns are is essential to being an effective member of the General Assembly."
For additional assistance or information, please contact Bill Mitchell's Forsyth office toll-free at 1 (866) 801-1968.
Mitchell represents the newly formed 87th District, which includes all or parts of seven central Illinois counties: Christian, DeWitt, Logan, Macon, McLean, Sangamon and Tazewell.
[News release]