City's number of building permits stays at usual level
Last said the city issued 428 building permits in 2002, almost exactly the number issued in 2001. The city's average is between 400 and 450 annually.
The city received $15,477.24 in fees for building permits last year, although fees are not collected for every permit that is issued. The city does not charge fees for ramps, driveways and fences, and also does not collect fees for construction in an enterprise zone.
Value of the construction that took place in the city in 2002 is estimated at $5,329,518.17, according to Last. Of that, $2,306,000 was for new construction, including the Casey's General Store on Fifth Street, the gymnasium for Lincoln Christian College and the new west-side home of Collision Concepts.
New construction accounted for 14 of the 438 building permits, and additions and alterations for another 63. Remodeling accounted for 60 more, roofing for 116 and siding for 51 permits. Fifty permits were issued for fences, 17 for utility sheds, 13 for garages, six for decks and eight for driveways. Foundations, pools, ramps, signs and demolition accounted for the rest.
Last said he believes the number of permits stayed at the usual level because of the present low interest rates. Property owners could go ahead with building or remodeling plans because they could get loans or refinance at very attractive rates.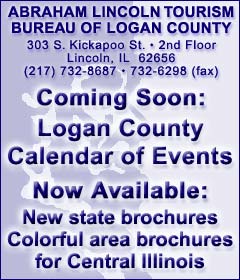 While enterprise zones do not bring the city immediate revenue, they benefit the city in the long run because they encourage businesses to locate here, he said. A property in an enterprise zone gets an abatement of at least some real estate taxes, usually 75-80 percent, for the first five years, and then an abatement of about 50 percent for the second five-year period. Companies also get sales tax deductions on materials bought in Logan County.
Last said the only big-dollar construction project scheduled for 2003 at this time is the Pedcor development, a 56-unit apartment building at 1101 N. State St. called Brainard's Landing. He said his office has received applications for permits for six new buildings but has not yet received payment for the permits. Zoning for the apartment complex was approved in 2000, but no construction has taken place as yet.
Last said he did not know of any other major construction project scheduled for 2003.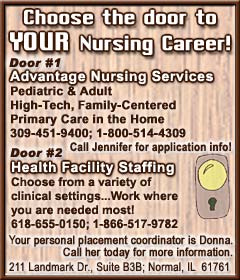 County completes first year of building permit fees
County Zoning Enforcement Officer Bud Miller reported issuing 101 building permits in 2002. Fees collected added $4,982 to the county general fund.
Building permit fees were new to the county starting Jan. 1, 2002. "We probably were the only county in the state that didn't collect them" prior to that, Miller admitted. In December 2001 the Logan County Board instituted building permit fees of $50 for a new home or business and $25 for an accessory building or an addition. Before 2002 the county issued building permits but did not charge for them.
Estimated cost of construction in the county during 2002 was $5,587,611, excluding the value of the land. The largest commercial project was a grain bin at Burtonview Co-op west of Lincoln on Route 10; its estimated cost was $235,000.
Building permits were purchased for construction of 27 new homes. Ten were valued over $165,000 with the highest at $260,000. In addition, three permits were issued for manufactured homes. Permits were also obtained for 16 additions to homes, nine garages, two swimming pools and two fences.
Fourteen permits were issued for pole barns and sheds, four for metal buildings, 16 for other barns and sheds, and four for other construction.
The zoning office issued six permits for telecommunications towers and antennas. In a zoning ordinance amendment passed last May, the county board instituted fees of $1,000 for communication towers, equipment, building and fencing and $500 for attaching a new device to an existing tower. Most of the six permits in 2002 were issued before the fees were enacted, according to Phil Mahler, director of the Logan County Regional Planning Commission.
Mahler said building permit fees are higher in the city than in the county because the city has the expense of performing inspections. The city inspects buildings under construction to be sure they meet building code standards. Although the county zoning office does not conduct any inspections, the Logan County Health Department does check septic and water, and the state inspects plumbing, Mahler added.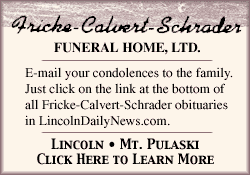 But what happens when the children of Logan County associate King only with a day off from school and some extra history lessons?
The Logan County chapter of the Tri-County AmeriCorps stepped in yesterday to prevent such a sad state of affairs. With the help of many AmeriCorps volunteers, they put together a special event to give the children of Logan County the feel of all that King stood for. Ten booths, manned by about a dozen AmeriCorps members, were set up in the Pegram Room of the Lincoln Public Library. Although children were encouraged to follow the booths in order, many of them ran back and forth between their favorite booths over and over again.
Booth 1: At Booth 1, children traced their hand onto a piece of colored craft foam. After Ellen Ferguson or one of the other volunteers cut out the hand, each child wrote out "S-E-R-V-E" on the hand, one letter on each finger. Then the child was instructed to think of something he or she could do to serve others. Then a magnet was fastened to the back so that the hand could hang on the refrigerator and remind the children to help and serve others.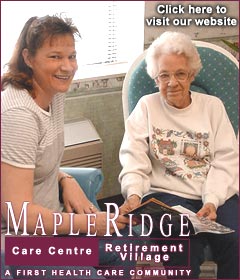 Booth 2: When children came up to Booth 2, Kaye Koberlein greeted them and gave them a choice of four badges to color. The badges stood for four types of heroes: police, fire, AmeriCorps and teachers. After coloring the badge, children were given construction paper and string to hang the badge around their necks.
Booth 3: With the help of Kim Stauffer, children at Booth 3 wrote letters to their heroes chosen at booth 2. Some children wrote personalized letters, some to their own teacher. Others wrote more general letters of thanks. Some even drew pictures for the heroes.
Booth 4: After writing to present heroes, and learning how to be serving heroes themselves, children could relax at Booth 4 and learn about a very special past hero, Martin Luther King Jr. Curled up on a blanket, Jaymi Braghini read "Martin's Big Words," by Doreen Rappaport, to any children who curled up with her. (Some children came many times.)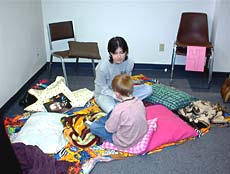 [Photos by Gina Sennett]
[Jaymi Braghini talks with a student.]
Booth 5: At Booth 5, the winners and participants of the MLK Day writing contest were displayed. There were two categories, third grade and sixth grade. The third-grade winner was Evan Newton from Northwest School with his acrostic of Martin L. King. The sixth-grade winner was Leah Shirly from West Lincoln-Broadwell with her essay, "I Have a Dream."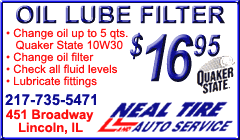 Booth 6: At Booth 6, children met John Mark Boonaerts, who grew up in Belgium. Some of the day's activities were to introduce children to different cultures, hoping to produce cultural tolerance. Boonaerts taught the children about the country and culture of Belgium. He showed them a map, played music and even showed them some Belgian comic books. Some children learned to say "I love you" in Dutch. Finally, he offered them pieces of real Belgian chocolate.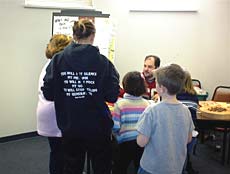 [John Mark Boonaerts teaches students about Belgium.]
Booth 7: Booth 7, manned by Boonaerts' wife, Michelle, consisted of a four-paneled display of African-Americans, past and present, who have fought for equality. The display included a lot of information gained from the Scholastic website on many different people, including Rosa Parks, George Washington Carver and Melba Patillo.
Booth 8: At Booth 8, Sean Littell helped children make people out of popsicle sticks and paper. These people had big hands (shaped from the children's hands), which also had the letters "S-E-R-V-E" on them -- another reminder that being a hero, like King or the firemen or police men, means service.
Booth 9: Above Booth 9, a sign proclaimed, "Building relationships to destroy prejudice." This was the purpose of both Booth 9 and Booth 6. At Booth 9, children learned about another foreign culture: Haiti. Jayson Ferguson, who visited Haiti, brought pictures and coins to show the children. He also told them about the poverty, religion and way of life of the people of Haiti. Children could take a small green maraca to remind them of the Haitians.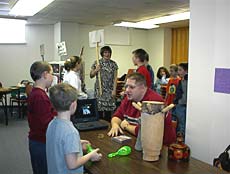 [Jayson Ferguson teaches two students about the culture of Haiti.]
Booth 10: Finally, once children were done learning all about service, diversity and heroism, they could help with a diversity project of their own. At Booth 10, Allison Lindemann helped children create different colored handprints on a black piece of paper. The many colors provided a stunning example of the beauty of diversity.
The hard work of the AmeriCorps paid off. Not only did children leave knowing more, they obviously loved doing it. Children would return again and again to their favorite booth to hear about King, or Belgium, or Haiti. And, perhaps, Martin Luther King Jr. Day will mean more to them now than just a day off from school.