The book, written by perhaps one of our area's finest sportswriters, Mark Tupper, is a quick, enjoyable read. With this scholastic series of books, they appear to be geared for younger readers, but young and old alike will enjoy this trip down the Illini and Railer memory lane! There are also some nice photos from Brian's early years that you won't want to miss.
Don't worry if you had to miss this extravaganza. The LDN will keep you posted on where you can buy your copies in the future and when the next book signing(s) will be. We've already been told that Cook will be in town for the Lincoln Art and Balloon Festival and that books will be available for purchase as he signs them for you!
What a week it's been! Don't forget to tune your stations to CITV-5 tonight at 6 as the unflappable sports crew will bring you the sights and sounds of all these events. We think you will especially enjoy interviews with former coaches like Rob Judson and Neil Alexander. The author of the book, Decatur Herald-Review's Mark Tupper, also has some interesting comments that you won't want to miss. Other moments were captured with his family, former teammates and friends in a celebration that seemingly has touched the entire county.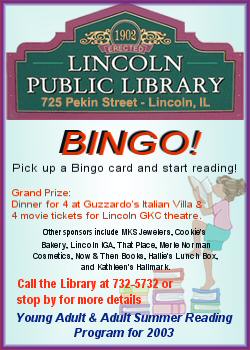 Cook is to fly out to California this week to be introduced to the media. There has also been some speculation that at some point he will participate in some kind of a pre-preseason minicamp. The Lakers plan to do some team rebuilding through free agency over the next few weeks, so it could be interesting to see what kind of a team Brian will eventually be paired with. Coach Judson was kidding me about starting a fund to go to Hawaii. I think he meant to follow his Northern Illinois Huskies, who are scheduled to play in a tournament there this season. But, he might have been referring to the Lakers' first two preseason games, scheduled for Hawaii on Oct. 7-8. You don't think my wife is planning to surprise me by taking me there for our anniversary, do you???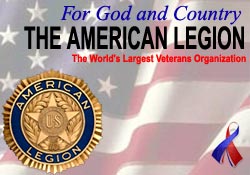 It's hard for me to believe that there are 10 or so better international players in the world than Brian Cook. Who did these evaluations? Could ANY of them play in the rugged Big Ten? I've seen some of them come and go, and some of them are pretty good… but, BETTER than Cook? I don't think so!
I'm not so sure that ANY of the players selected before Brian are better. More hyped maybe! If you watch basketball much, you realize it is a game of spurts, trends and momentum shifts. Few are good night in, night out. Now guys like James and Anthony will be playing for inferior teams, so they're likely to get more PT and more stats, but will they be better than Cook? I think the jury is still out on that one. I can tell you this: If they don't guard Brian, he will make them pay! Good shooting overcomes a multitude of sins. It doesn't hurt that Brian is already one of the best free-throw shooters in the game either. I guess I'm going to have to become a fan of the NBA again and obviously a fan of the Lakers.
[to top of second column in this article]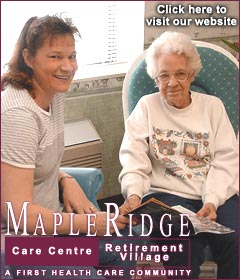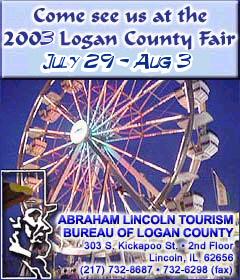 This whole experience reminds me of when I was a kid. I used to go to the Cow Palace to watch my beloved Golden State Warriors (can you believe those jokers passed on Cook -- wait 'til I see that front office crew). They had the best offensive player in the league in Rick Barry but couldn't get over the hump. Then came the smooth rookie out of UCLA, Keith Wilkes. You may remember him as Jamal "Silk" Wilkes of LA Laker fame (do you see where I'm going with this?).
But before he helped the Lakers win some titles, he had work to do with my Warriors. In 1975, he and Barry and a band of some of the most forgettable players in NBA history shocked the globe by winning the world championship. It was against the best team at that time, the Baltimore (Washington) Bullets. So good were the Bullets that virtually every NBA expert not only picked the Bullets to win but to win it in four.
The experts were right about one thing. There was a sweep. But the party in the San Francisco Bay area is still going on to this day (probably the reason Golden State seems to have made no progress since then)! The experts thought that a rookie like Wilkes wouldn't be enough to help Barry get his title. They couldn't have been more wrong. Wilkes, Barry and their band of merry men gave me a memory that I will never forget! Could Cook coupled with Shaq and Kobe bring us another memory? I wouldn't bet against them!
The Cardinals actually looked like an awake, alert team this weekend, taking two of three from the surprisingly good Kansas City Royals. With as many injuries as they have had, I just didn't think they'd make it to first place before the All-Star break. I have to give Tony LaRussa kudos here. I question him at times, so it's only fair to praise him when he does well. This is one of those times. I don't even know how he makes out a lineup card. The St. Louis writers tell us that even the players who are starting are day-to-day; but as Keith Obberman used to remind us, aren't we all?! The Redbirds do enter one of their toughest stretches of the schedule over the next three weeks, so we'll see how long they can last at the top. If they don't get some of their ailing players back, I fear that they will run out of gas way too soon!
The Cubs have had a tough stretch, especially with the White Sox, but Kerry Wood slammed the door on the pale hose yesterday in what I believe was a HUGE game for the Cubbies. Lose that one, and you limp out of town just totally bewildered. Win it, coupled with the fact that the rest of the division seems to be lost in space somewhere, and you stay in the thick of the race. Chicago's starting pitching is still better than anyone else's in the division!
And what's become of the Jerry Manuel death watch? I guess those guys on "FANdamonium" aren't as dumb as you thought?!
Lincoln's Legion baseball team recorded its first win of the year with a 5-2 victory over Morton. We'll bring you more on them over the coming weeks.
That's it for now. Have a great week, everybody!