Meet inventor Stanley Mason, who
sold his first invention at the age of 7
By Paul Niemann
(This is the third in a three-part series on the "Fathers of Invention")
1. "Meet Thomas Edison, the greatest inventor of all time, with 1,093 U.S. patents"
2. "Meet Jerome Lemelson -- the most prolific inventor of the modern era"
[JULY 3, 2003] Stanley Mason was born in 1921 in Trenton, N.J. When he was just 7 years old he turned out his first successful invention -- a clothespin fishing lure that he sold to his friends. Now 82 years young and living in Connecticut, Stanley Mason has created more than 100 inventions in his lifetime and received 60 U.S. patents over the last 50 years.
Stanley Mason had something in common with Thomas Edison and Jerome Lemelson, the inventors we profiled over the last two weeks in this column: They each realized early in their inventing careers that there was no use inventing anything that could not be sold at a profit. This is important when you consider that 98 percent of all patents fail to produce a profit.
Yet Stanley is different from Edison in that he considers himself to be "an inventor of ordinary, everyday products." Like Edison but unlike Lemelson, he started out working alone and later established his own team of inventors.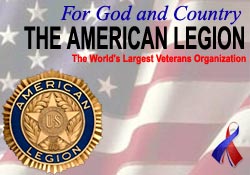 Like many great inventors, Stanley improves existing products and creates entirely new ones. Major products that fit into his "new and improved" category include:
His most successful "brand-new" products include:
This last one, the form-fitted disposable diaper with no pins, is the product for which Mason is most well-known. He didn't invent the first disposable diaper, though. That was accomplished by Marion Donovan in 1946. She sold her diaper rights to the founder of Pampers nine years later for $1 million.
In case you're wondering, it was NOT Stanley Mason who invented the Mason jar. That honor goes to John Mason of New York City, who patented it in 1858. Like many new products, the Mason jar is named after its inventor. In case you're still wondering about the Mason jar, both the flat metal disk and the lid of the Mason jar were invented by two separate inventors in later years, neither of whom was named Mason.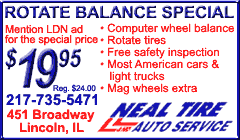 Now, back to our story.
Mason reportedly starts every morning with an invention and believes in patenting each new idea before telling anybody about it. Some inventors, though, will tell you that it's better to do some market research before patenting your product to determine if there's a market for it.
The company that Stanley started, Simco, located adjacent to his Connecticut farmhouse, has been inventing new products for Fortune 500 companies since its inception in 1973, specializing in food packaging, cosmetics and medical devices.
Stanley's wife, Charlotte, is an inventor in her own right. She has received patents and has taught African women in the Congo how to become entrepreneurial. Stanley and Charlotte have traveled and worked in 80 countries around the world.
Stanley Mason currently teaches entrepreneurship in an MBA program at Sacred Heart University in Fairfield, Conn. He also lectures at high schools on entrepreneurship and has written two books on inventing. "Going Solo" and "Inventing Small Products for Big Profits, Quickly" are available nationwide at major bookstores.
Next week: Take our semiannual Invention Mysteries quiz
[Paul Niemann]
Paul Niemann is a contributing author to Inventors' Digest magazine and he also runs MarketLaunchers.com, helping people in the marketing of their new product ideas. He can be reached at niemann7@aol.com.
- - -
Last week's column in LDN: "Meet Jerome Lemelson -- the most prolific inventor of the modern era"