How long does it take a person to receive 583 patents? If you average one patent per month for 48 years, then you'll come close to Jerome's total. Many of his patents became commercial successes, which is remarkable considering that fewer than 2 percent of all patents ever produce a profit for the inventor!
In all of history, there are only two inventors who have held more patents than Jerome Lemelson: Thomas Edison and Edwin Land, of Polaroid fame. One major difference between them, though, is that Edison and Land both had huge staffs helping them invent. Lemelson had a staff of just one -- himself.
According to the Lemelson Foundation website, these are some of the more well-known products which Jerome either invented or made improvements to: Bank ATMs, the tape mechanisms found in Sony® Walkmans®, cordless phones, cassette players and camcorders, fax machines and personal computers, and crying baby dolls. One of his inventions -- a universal robot that could measure, weld, rivet, transport and even inspect for quality control -- used a new technology called machine vision.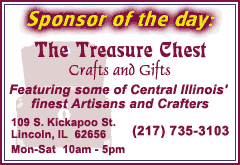 The technology in his machine vision is what allows bar code readers to scan items at the checkout lines in grocery stores, and it is this technology for which he is most well-known.
I interviewed a friend of the late Jerome Lemelson, Don Costar of Reno, Nev., who recalled having lunch with Jerome at a Chinese restaurant one day. Don noticed that Jerome's mind began to wander from the conversation they were having. Knowing that Jerome often had two things going on in his mind at the same time, Don asked him what new invention he was thinking about as they were talking. It turned out he was trying to figure out a way to improve upon the design of a product that has existed in its current form for hundreds of years: chopsticks!
[to top of second column in this article]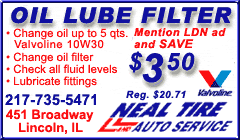 Lemelson was a big supporter of the rights of the independent inventor against the big companies, having been an independent inventor himself. He took the big companies to court, but he lost more often than he won. There were 20 court battles altogether, and these court battles often took him away from what he did best: invent. There's an ongoing debate over whether Jerome spent too much time litigating over his patents. Some say that he would invent minor improvements to patents that already existed before companies made those improvements and then challenge that they infringed on his patents. In a Pete Rose kind of way, this is probably the only reason why Jerome Lemelson is not in the Inventor's Hall of Fame, which is located in Akron, Ohio.
To date, the Lemelson Foundation has pledged $70 million towards its domestic and foreign innovation programs. Its $10 million donation to the Smithsonian Institution was the largest donation the Smithsonian has ever received. The Lemelson Foundation gives out the $500,000 Lemelson-MIT prize each year to the inventor whose works make the greatest contribution to society. The award is known as the "Oscar for Inventors."
When Jerome was diagnosed with cancer in 1996, he did what you would expect him to do: He invented improvements to medical devices and cancer treatments. He submitted nearly 40 patent applications during the last year of his life, according to the Lemelson Foundation website. Some of these patents were issued after he died.
Next week: Meet inventor Stanley Mason, who sold his first invention at the age of 7
[Paul Niemann]
To test your "invention IQ," visit www.InventionMysteries.com. Paul Niemann can be reached at niemann7@aol.com.
- - -
Last week's column in LDN: "Meet Thomas Edison, the greatest inventor of all time,
with 1,093 U.S. patents"