Recovering mutterings

Send a link to a friend
By Jeff Mayfield
[JULY 7, 2003] I'm just trying to recover from all the sports festivities over the last couple of weeks. I'm also trying to cool down from this recent heat wave. I don't manage the heat very well… Hope you are faring better in that regard. Thanks to all those who watched or had kind remarks over our Brian Cook "FANdamonium" special. One of the only ways it could've been better is if Greg Taylor could've joined us, but he was on assignment elsewhere. Our sports stuff works best when he's there; I rely on him, and when he's not there, it shows in our performance. Luckily at the LDN we can work separately and corporately and for the good of the team. With that being said, let's dive right into the summer sports…
Cubs-Cards
Cards had a great opportunity to take game two on Saturday and inevitably have the sweep, but they let another one slip away. How many times will these teams let games slip away? And who will let the division title slip away because they weren't tending to business? And what a job by the Birds' Woody Williams as he stifled the Cubbies on his way to victory No. 11.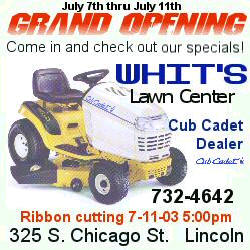 Tennis reigns
For you tennis fans this past week or two has been exciting. The Williams sisters continue to stake their claim as the two most dominant players, not only now but perhaps of all time. Serena sure has Venus' number… or is that just they way things are planned for now?
On the men's side of the draw Roger Federer won his first Grand Slam event ever with a convincing three-set victory over Mark Philippoussis. But what a story Philippoussis is. After trashing his career with his playboy lifestyle and multiple knee injuries, he disposes of world No. 1 Andre Agassi and Andy Roddick. Not bad for a week's work. And how 'bout the racquet speed that Federer displayed time after time? I guess you can label me as one who is surprised that tennis isn't even more popular than it is. I went to the U.S. Open a few years ago, and it was as fun and as exciting as ANY sporting event I've ever attended… and that includes quite a lot of stuff!
[to top of second column in this article]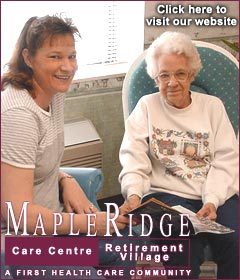 Tiger again!
When will you start believing in me? I've said several times that when Tiger is right, no one can touch him with a 10-foot pole. He was right again this weekend at the Western Open up north in Chi-town. The battle is really for second place. But could you be content with the second-10th prize money? I think I could skimp by on that pocket change!!! Woods was in command from wire to wire and won the tourney by five strokes.
It wouldn't have been that close if Rick Beem hadn't lit himself on fire to start the back nine. Beem was dropping birdies right and left and dropped an eagle to see if he could get Tiger's attention. Nice try, Rich. Beem finished in a three-way tie for third with Jim Furyk and defending champ Jerry Kelly.
With the British Open looming on the horizon, do you want Tiger or… the rest of the field?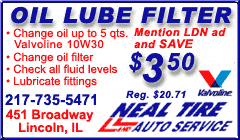 Classic quote of the week
Railer coach Eric Ewald and his family were watching the CITV 5 coverage of the Brian Cook NBA draft. They were looking to see who was there and who was sitting next to Brian and how he was reacting to all of the hoopla. The Ewalds' little daughter was watching along with her parents and got ready to speak. They thought she was going to be excited because she spotted Brian on TV. They were right, she was excited. She said, "Hey, there's Gregg Alexander!" Wait 'til Gregg shares this one with Cook!!!
Have a great week, everybody!