If I were one of their fans, I'd want more of the attitude of Kerry Wood and less of the attitude that you hear out of people talking on the SCORE! Wood effectively put the team on his back and willed them away from an immediate withdrawal from the race.
Then yesterday, there was a cloudburst, and the Chicago bats were unleashed! Many may feel that those two games were not important. On the contrary, if you expect to hang close to the 'Stros, who are on fire, you have to win games in opposite ways like the Cubbies did over the weekend.
The Cubs STILL have the finest arms in the division when it comes to starting pitching, and when you see the disaster that the Cardinals pitching staff has become, you know that Houston is now the team to beat. I just hope that Chicago and St. Louis didn't let them get this little spurt of confidence at exactly the wrong time!
Houston has won something ridiculous like 10-out-of-11 thanks to the Cincinnati Reds, who will rise up to pound the Cards and maybe take a game or two from the Cubs but will lay down when they're playing the Astros. I just don't understand it… It must be like politics.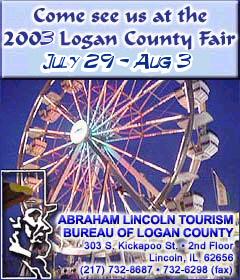 Cards' adventurous ways continue
If you like those good old-fashioned 1-0, 2-1 games that guys like Bob Gibson used to hurl for you, this year's edition of the St. Louis Cardinals is not your kind of team! At any given time this team could allow an eight-spot on the scoreboard. It does pack some offensive wallop, but how many offensive teams have made their way to the playoffs simply outscoring their opponents?… I'm waiting… I'm STILL waiting… Not very many. In fact, if you can name even one, please send it in in care of our editors and I'll be happy to give you credit for it.
The Redbirds rode the pitching of rookie Danny Haren on Saturday and the pitching(?) and hitting of Woody Williams on Sunday to record their first two wins over the LA Dodgers this season. Those two wins could prove of critical importance down the stretch. Even winning back-to-back games didn't help, as the Cards find themselves three games behind Houston, a team suddenly blowing up! The race for the wild card may be on. A lot will rest on the Cards going into San Diego and having a productive series.
(It's hard for me to even write San Diego. When I was a kid out there, all we had was triple-A baseball; oh, how times have changed!)
If the Redbirds can somehow find a way to get themselves healthy, they may have a chance at the playoffs. Unfortunately, they look to me like a very tired ballclub, and tired ballclubs usually don't fare all that well. And if somebody doesn't start beating up on the Astros, it's not going to matter anyway!
Who in the heck is Ben Curtis?
He's the new reigning British Open champion, thank you very much. Not only was this his first tour win, but he wins a major in his first start out of the gate.
Oddsmakers at some locales had him at a 500-1 shot to win. I don't know if his chances were that good. But when Thomas Bjorn did his Jeff Mayfield imitation, which was quite flattering on worldwide television, and promptly hit not one, not two, but three shots out of the sand on No. 16, he slammed the door on himself and opened it to one of the most unsuspecting characters ever to win a golf tournament, much less a major!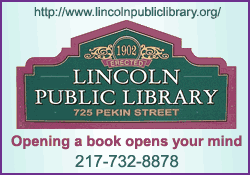 One of the great things about golf is that luck oftentimes enters into the final outcome, and this Curtis kid must have been owed a whopping sum by the golf gods to let it pour on him like it did this weekend! What a story. I'm not sure you could think it up if your life depended on it. I'm not sure you could believe it if it happened. But, it DID happen! This kid is about the most unlikely athlete to win something of this prominence you may ever see… Isn't it great! I wish there were more Ben Curtises… and when are the golf gods gonna start repaying ME all that they owe? I'm waiting!
Amazing discovery or the power of blue?
One of the leftovers of the end of the Bill Self era was the question, what would you do if one of the top five all-time college hoops meccas called you to be their new basketball coach? Not that that is ever going to happen to you. But, is there so much talent at UCLA, North Carolina, Kentucky, Duke and Kansas that all you'd have to do is roll out the balls? We have been told that recruiting is a both a war and a nightmare. That many jobs have been axed when coaches couldn't land another half dozen McDonald's All-Americans. I'm not even gonna get on that soapbox again… but, I am gonna get on this one.
As you examine the all-time big five, do you see any common denominators? It had been staring me in the face for decades, but I must have refused to see it. It's not just the superstars that these teams seem to have on their rosters year after year. It's not just the Hall of Fame coaches that stroll the sidelines of their historic gyms. So, what is it then?
It's as simple as this… It's the COLOR of their uniforms! That's right! Every one of those schools has BLUE as its MOST predominant color. I'm not too brilliant, but if I was at a school with a different color scheme, I'd immediately look into bringing blue into the picture somehow, some way!
Maybe there's hope for the Illini after all. After years of putting an emphasis on orange, maybe it's time to but more of our energy on the blue side of the equation. This has been a public service announcement to those in Illini nation. GO ILLINI!!!
Other stuff
--Lance Armstrong is hanging on to his lead in the Tour de France but looks vulnerable to most racing experts.
--George Karl is out as the Milwaukee Bucks head coach.
--LeBron James went 2-for-14 in his final summer league game.
--St. Louis' Albert Pujols cranked his 100th career dinger, and Houston's Jeff Bagwell sent his 400th into orbit. Chicago's Frank Thomas should join that 400 club within in the next week.
I'm excited that this is scheduled to be a cooler week. Make it great one, everybody!