Seguin's first tip is to work hard to maintain a positive attitude. "Positive emotions strengthen the immune system, and optimism is a resource for healing. People with a positive attitude and determination don't let daily problems overwhelm them. They accept responsibility for their lives, remain flexible and open to change, accept uncertainty, and make changes when they can," she said.
She also touts the importance of supportive relationships for people over 60. "Some people need only a few close relationships, while others need more. Studies show that positive social relationships give meaning and order to peoples' lives, provide practical and emotional help in time of need, provide a buffer from the stress of everyday life and from major stress-producing events that come along, and help people not to be continually focused on themselves."
Seguin notes that as people get older, they often find their important relationships change due to death, divorce and illness or because friends move away. She encourages older people to actively form new relationships so they will continue to have a recreation and support network.
"It's important too to become involved in meaningful activities. Too much empty time, and you can become preoccupied with your health. You may become bored, and other people may find you boring," she said.
[to top of second column in this article]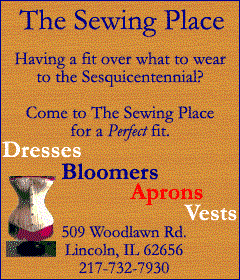 She added that older Americans are an enormous resource to our communities. "Americans in this age group, especially retirees, are some of this country's most valued volunteers. They're not only making a difference in their communities, they are also helping themselves, because volunteering offers very real personal, physical and emotional benefits. It gives meaning and purpose to their lives," she said.
Perhaps the most important trait for the over-60 population to have is resiliency, and that's something that comes from being a survivor in life, she said. Seguin said resiliency means getting back up when circumstances get you down.
Instead of coping with problems by overeating, drinking alcohol excessively, blaming others or escaping in sleep, resilient people talk to people who can help them with their problems, share their feelings, make a plan of action and find ways to compensate for their losses. Resilient people often rely on their faith and their sense of humor.
And it's not too late. Experts think that effective coping skills can be learned and strengthened in later life, said Seguin. "How you choose to live will affect the way you age," she said.
[University of Illinois news release]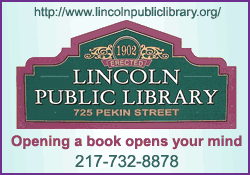 My call came at 6:45 a.m. Sunday, May 25. My sister Patricia made the call to tell me Mary Catherine Treacy Fak, our mother, my mother, had died.
Mary Catherine had not been feeling well for a long time. She was getting around enough to complain about feeling poorly, and since at age 54 I have such days myself, I didn't give it the import that it seems I should have. I should have called one last time. I should have taken the time from a totally mundane and thus unimportant life to go visit her just one more time. But I thought the call wouldn't come today, not next week, not next year.
She had been in the hospital. A guinea pig for a battery of tests that showed perhaps she had a mild stroke somewhere along the line. Nothing too serious. Not good was the prognosis, not bad either was the determination. Seventy-six years old carries its own medical baggage. Nothing to get too worried about. Not today, or next week, or next year.
She had just come home from the hospital the other day and was getting ready for a grandmother's bonanza of family pride. Granddaughters and grandsons were about to graduate from grammar school as well as high school, and she was determined to be there in person for all of them.
She had birthed five children, Michael, Mary Ellen, Ann, Patricia and John, but her 10 grandchildren were what was truly important in her life. None of the five children ever minded that of course. Somewhere along the line she had become Grandma, not Ma, and her five children accepted the change as the natural progression of life.
In the past few years, my calls or my mother's calls to me had always ended in "I love you." I don't know why it started, but somehow that ending phrase became more important than the conversation did. Such a simple thing to say, so hard for some of us to get out of our mouths.
Mom, always one to just talk on and on, had developed a true love for Sharon and Tim. Often I would see Sharon just hold the receiver in the air and ask me if I wanted to talk with Mom. Too many times, I waved her off, mouthing silently that I wasn't home right now. I always thought I had tomorrow, next week, next year. I will now live with those failed chances for as long as I go on.
I told Patricia I would make the call to Mary Ellen. I remember sitting there looking at the phone. I rationalized that I should wait until I was sure that I would not awake her and Mark with such sad news. I knew all along she was an early riser, but as long as I didn't make the call, one of us believed Mom was still alive. One of us didn't have to plan for a funeral for their mother. Finally I called. I was quiet and Mary Ellen was as well. The "what happened," "when," "what are the plans" kept us from becoming emotional. Quickly she said she would see me the next day, and I hung up without a thought to really talking to my oldest sister about what we felt. Perhaps tomorrow, next week, next year, I rationalized.
My sister Ann, who had to make the call in 1983 that my father had died, called around 9 a.m. She started out fine and then she lost it. I found out right then that I had a very short fuse regarding Mom's death. I was fine just as long as you were. You lose it, and so will I. As I hung up I regretted not telling her I loved her and how much I appreciated all that she and Mike and Michelle had done for Mom over the years.
I talked to my sister-in-law, Audra, that afternoon, and as she handed the phone to my brother, John, she blurted out that she loved me. I replied in kind immediately. It's so easy to tell someone you care. It gets ignored so readily. We always think we can wait until tomorrow, or next week, or next year.
John was solid and stoic, but I could tell that if one of us lost it, we both would. His conversation told me that he regretted being 10 minutes late to the hospital. A 2 a.m. drive, trying to see your mother before she dies, probably set off a series of demons in John's head. I will talk to him about those thoughts. I need to find the symbiosis between his thoughts and mine. He was just a few miles away from talking to Mom one last time. I was just the pickup of a phone away. Neither of us made it. As the conversation ended, I blurted out that I loved him. He snapped back the same and I wondered what terrible stigma there is to telling someone you care or that you appreciate them. What makes it so hard to say affectionate words to someone you care about that you decide to wait until tomorrow, or next week, or next year?
I find myself walking around the house today talking to Mom. That makes sense, doesn't it? I could have talked to her every day for hours if I cared to, but I waited until she was dead, and now I feel the need to tell her everything. I feel like an idiot, but I know, although she is listening, she isn't judging me. That just wasn't her style.
I have always been angry at my father's death. Just 63, he never lived to enjoy the fruits of retirement. He never had the opportunity of seeing eight of his grandchildren become and then grow before his eyes. I'm also angry that I really don't know the day he died. The date his body died is Dec. 16, 1983, but his life force was gone long before that. How long was the body, curled in a fetal position, with no cognizance of life, just a body? How long before that last day did my father actually die? I will never accept Dec. 16 as the day my father died.
With Mom, I feel more sadness. The suddenness, the unexpectedness, the "if you had a brain, you could have figured it out" of it, will always be in my thoughts. I fear that I feel more sorry for myself than I do for my mother. Today, you see, I don't have any parents anymore; in a way I am an orphan, and the thought makes it very hard to see the keyboard right now.
Sharon asked me to feed the digital camera pictures into the computer today. She had taken a picture of Tim's award wall, with all the ribbons and plaques and trophies he had won in speech these past two years. It was apparent that it was important to her to have a print of that picture today. When I asked her why, she said she wanted to place it in the casket with Ma so she could show it to my dad and her dad, who also was cheated out of so many good years.
I told her that was a lovely thought and enhanced the photo to get a really good picture for Mom to show off. When Sharon went back downstairs, I went into the bedroom and blubbered like a baby. All three of them, my dad and mom, Sharon's dad, should still be here. At least for one more day, one more week, one more year.
I will be going up to Chicago tomorrow. A couple of really long days are ahead for a lot of the people I care about. I have made a promise to Ma that I won't be afraid to tell everyone how I feel about them.
I find myself dreading the thought of having to discuss Mom's estate in the next few weeks. A house to sell, as well as 40 years' worth of grandma stuff filling the rooms and walls needs to be removed. Not really an estate, I suppose. But it was her stuff, and it should be dispersed according to who thought something had special meaning to them. I really don't want anything. I want my mother back instead. For just another day, another week, another year.
Ma loved St. Bartholomew, and I'm sure there will be a lot of priests and nuns visiting her at the wake. I'm sure that out of affection they will lead us in prayers for Ma many times these next two days. They will be doing it out of respect for Ma and how active she was in the parish. Rain, snow, sleet, hail, you name it, a little old chubby lady who couldn't walk worth a damn was in that same side pew almost every Sunday.
I will keep quiet, but I wish I could tell them we don't need to pray for Mary Catherine; instead we need to pray to her for ourselves. That little old lady doesn't need any help from us to get into heaven. Mary Catherine wasn't a saint, but she was damn close, and I will miss her today, next week, next year, forever.
Ma, tell Dad "Happy Father's Day" for me. I'm not sure if my messages have been getting through.
[Mike Fak]