Doug Collins scholarship goes to Alexander
[JUNE 16, 2003] NORMAL -- Although they are 30 years apart in age, current Illinois State guard Gregg Alexander and former Redbird guard Doug Collins had similar experiences. Both arrived in Normal as freshmen from downstate Illinois backgrounds with plenty of people wondering if they could play Division I basketball. Both proved the skeptics wrong, and, in Alexander's case, the effort has produced a special connection to Collins as the 2003 Doug Collins Endowed Scholar.
Proceeds from the Doug Collins Roast and Toast in 1990 started the ball rolling for the funding of the scholarship, named for the former Redbird all-American basketball player, NBA star player, successful coach and NBA television commentator who is the all-time leading scorer in Redbird basketball history. The scholarship was first awarded in 1996 to Dan Muller. Alexander is the eighth recipient.
Alexander, a Lincoln native who was a member of the all-freshman team of the Missouri Valley Conference in 2002, understands the place held by Collins, a Benton native, in Redbird basketball history. He appreciates his connection to the former USA Olympic hero who is still Illinois State's all-time leading scorer.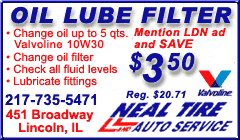 "It's a great honor to receive this and to be considered for it because of all Doug Collins has done for Illinois State," said Alexander. "He was an all-American and an NBA star, and from all I've heard about him, he had a tremendous will to win and a work ethic to lead his team to win. I'm hopeful people will be able to look at me and say that 'he will do whatever it takes for his team to win.'"
Alexander has impressed new head coach Porter Moser.
[to top of second column in this article]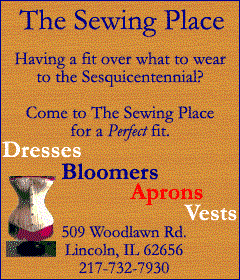 "Gregg is a quiet workhorse," said Moser. "He is a leader by example. So far, his work ethic has made a statement about the type of player he wants to be -- one who wants to excel for his team. His dreams and goals define his work ethic."
The Doug Collins Endowed Scholarship is one of 12 endowed scholarships that are funded by private donors and available to Illinois State student-athletes. Six are already fully-funded, including the Doug Collins Endowed Scholarship
For information about supporting Illinois State University endowments for student-athletes, call The Redbird Club office at (309) 438-3803.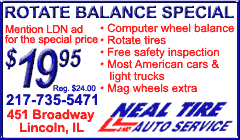 Doug Collins Endowed Scholars
2003 -- Gregg Alexander
2002 -- Trey Guidry
2001 -- Shawn Jeppson
2000 -- Randy Rice
1999 -- L. Dee Murdock
1998 -- Kyle Cartmill
1997 -- Rob Gibbons
1996 -- Dan Muller
[Thomas Lamonica, Illinois State University]