Brian Cook readies for
NBA draft selection
[JUNE 26, 2003] Tomorrow may dawn on Lincoln with one of its own having joined that elite basketball group, the NBA. Illinois Assistant Athletics Director Kent Brown anticipates that Cook may be selected in the first-round draft, which begins tonight (Thursday, June 26) at 6 p.m. (Central time).
Cook is described in the 2003 NBA prospects list as an "agile bigman with shooting skills."
Cook graduated from the University of Illinois in May as a four-year highly regarded power forward for the Illini. He received accolades from players, associations and coaches for his accomplishments and attitude as well as setting numerous records. He was selected as most valuable Big Ten player of the year. He set scoring records, and at the end-of-year Illini banquet "carried away most of the hardware after a stellar final season."
"He earned the team's Most Valuable Player Award by vote of his teammates, the Ralf Woods Free Throw Award for highest free-throw percentage in Big Ten games and the Illini Rebounders Award as the team's top rebounder. It is the third consecutive season Cook earned the Ralf Woods Award, after making 78 percent (84-108) of his free throws." (U of I)
[to top of second column in this article]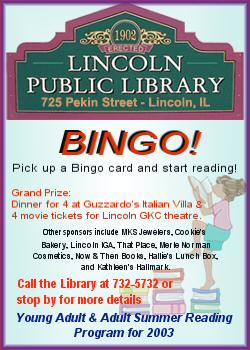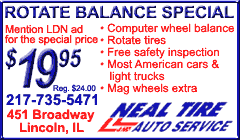 Cook is 41 on the top list of 50 in the draft. The list is defined as "not an indication of where players are projected to be drafted, but a projection of how they will end up in the NBA." The list is a focus on players who are realistic prospects for the 2003 draft.
Tonight's draft will be televised over ESPN.
Brian Cook's Illini bio can be read at http://fightingillini.ocsn.com/sports/m-baskbl/mtt/cook_brian00.html.
You can read more about the NBA draft at http://nbadraft.net/.