Features, Animals for Adoption, Out and About, Calendar
Travel News Elsewhere (fresh daily from the Web)
Home and Garden News Elsewhere (fresh daily from the Web)
Over-scheduling stresses
children and families
[MARCH 8, 2003] In trying to give their children lots of experiences and opportunities, parents may be depriving their offspring of an important component in their healthy development.
"We're raising a generation of children who have not had the luxury of experiencing quiet," said Angela Wiley, an expert in family relations at the University of Illinois. "Pediatricians tell us that more and more children are experiencing stress-related symptoms. If they're involved in very competitive activities, children may also experience performance anxiety," she said.
Although today's children are busier than ever, Wiley said their parents mean well. Parents who have the resources want to let their children sample a variety of opportunities so they can learn where their strengths are. In dual-earner families, if time is scarce, parents may want to compensate for not spending more time with their children. Other parents may want to fill their child's time with supervised activities so the child doesn't get into trouble.
However, children also need some "nothing time" -- time that is unplanned and open for relaxation, thinking and talking, she said.
Bill Daugherty, author of "The Intentional Family," says that parents have unwittingly modeled their families on our consumer culture. They see themselves as a provider of services to their children -- giving them taxi service, piano lessons and the chance to be involved in sports camps. All of this activity can crowd out "nothing time." Daugherty says parents should be wary of the service-provider model and spend more time with their children. He says that family time and family rituals are the glue that binds family members together.
Like Daugherty, Wiley advocates establishing and protecting family rituals. She said most families find that a block of family time once a week is a good start. Mealtimes, movie nights and weekend rituals, such as a Saturday morning pancake breakfast, create predictability and a sense of connection to the family. They also give parents a chance to teach their children what is important to them.
"We know that children are more likely to talk to their parents while they're relaxing -- for example, if they're sitting around eating popcorn when a movie's just gone off. Especially as they become teenagers, kids are more likely to talk during these little windows of downtime," she said.
"It's also important for parents to try to spend one-on-one time with their children, but that might not be reasonable in larger families. Accessibility to one-on-one time is the important piece," she said. If children know they can have time alone with a parent when they want it, they feel good about that, she said.
Wiley recommends that a child not be involved in more than two activities at a time and that they be different types of activities. In a family with four children, two activities per child may not be practical. Parents and children should sit down and figure out what works for their family. Learning to extricate themselves from their hectic schedules teaches kids valuable problem-solving skills, she said.
Wiley notes that children may resist cutting down on activities at first. Well-meaning parents may have predisposed their children for a high level of "busy-ness" from the time they were small. "Now these children don't know what to do with free time. Even when they're stressed, they crave stimulation, say they're bored and beg to go somewhere or do something," she said.
Not to worry, Wiley said. Children faced with curtailing their activities may actually feel a sense of relief. If parents resist the urge to structure every moment of the child's day, children will soon learn to enjoy downtime, she said.
"The other thing we're finding is that when children are over-scheduled, parents are over-scheduled too. They're grumpy and crabby, and their parenting skills suffer. Parents need downtime too," she said.
[University of Illinois news release]
---
Just out: results of the
Logan County substance use poll
[MARCH 7, 2003] The results are out! In October 2002, Lincoln Daily News and Logan-Mason Mental Health conducted an online community needs assessment. The findings below are taken from that survey.
If you are interested in getting a copy or copies of the statistics, you may contact Kristi Lessen, substance abuse prevention specialist, Logan-Mason Mental Health, a division of Mental Health Centers of Illinois, 304 Eighth St., Lincoln, IL 62656; phone (217) 735-2272; fax (217) 732-9847; lessen.kristin@mhsil.com.
[News release]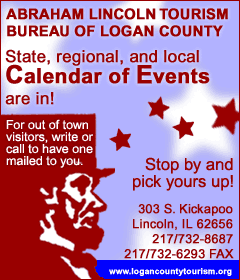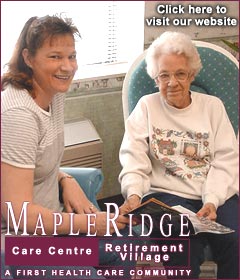 ---
Parents worry most about teen driving -- DaimlerChrysler survey
[MARCH 7, 2003] A survey just released by DaimlerChrysler shows that of 400 parents asked about concerns for their teenager, 51 percent ranked driving issues as their overall concern -- this over teen pregnancy, sexually transmitted diseases, drugs or alcohol.
This is no surprise to Gary Direnfeld, executive director of the I Promise Program, a teen safe-driving initiative.
"In our conversations with hundreds of parents, we have also learned that they are most white-knuckled a week before their teen gets their license to about three weeks thereafter," he said.
He has teamed up with insurance agents across North America, since he recognizes that parents call their insurance agent within this time frame, saying they are looking to make an insurance purchase to cover their teen. "This is precisely the time for agents to tell parents about the I Promise Program," he says.
Direnfeld is a staunch advocate of this initiative. He is quick to point out that if a teen dies in America today, the odds are that it will be from a teen driver car crash.
Statistics from the government's CDC website bear him out. In year 2000, 4,657 teens ages 16 to 19 died in car crashes. The next four leading causes of death in this age group are homicide, suicide, cancer and heart disease. But if you add these up, they still do not equal the number of deaths from car crashes alone. [See also "Teen Drivers" fact sheet.]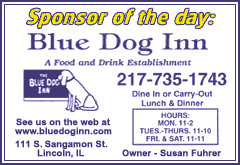 The I Promise Program provides a safe driving contract and has parent and teen discuss and agree to expectations and responsibilities for the use of the car. Research from the National Institute of Child Health and Human Development shows that parents who used a similar contract were more apt to place greater restrictions on their teen drivers than parents who did not.
The I Promise Program builds on the concept of parental monitoring, as social science research shows that parents who are more aware of their teenagers' whereabouts, friends and how they spend their time and money have teens with lower pregnancy rates and are less likely to smoke, drink and do drugs.
Information about the I Promise Program is available from www.ipromiseprogram.com. There you can view the list of agents currently recommending the program.
[News release]

---
[FEB. 28, 2003] Calling all grandparents! Please join the group on Saturday, March 15, from 10 a.m. to noon at the Lincoln Public Library Annex Community Room to celebrate "grandparenthood."
A brief video will highlight the effects that grandparents have on their grandchildren and provide ideas for staying connected even when far away. The workshop will also discuss various grandparenting roles and offer practical suggestions and activities that will benefit the entire family. This will be a time to share your own unique experience as a grandparent and provide support for other grandparents in our community.
A tour of the children's library will be given for anyone interested. Refreshments will also be provided.
The Lincoln Junior Woman's Club is sponsoring the workshop.
If you have any questions or would like more information, please contact Cathy Huerd at the Lincoln Parents' Center, 735-4192.
[News release]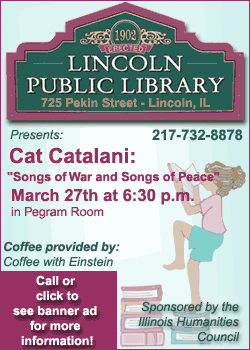 ---
---
At Logan County Animal Control —
(Updated 2/1/03)
DOGS
Big to little, most of these dogs will make wonderful lifelong companions when you take them home and provide solid, steady training, grooming and general care. Get educated about what you choose. If you give them the time and care they need, you will be rewarded with much more than you gave them. They are entertaining, fun, comforting, and will lift you up for days on end.

Be prepared to take the necessary time when you bring home a puppy, kitten, dog, cat or any other pet, and you will be blessed.

[Logan County Animal Control is thankful for pet supplies donated by individuals and Wal-Mart.]

Warden Sheila Farmer and her assistant, Polly Farmer,
look forward to helping you.


[Hi! I'm Mike! I'm a 2- to 3-year-old male looking for a family. My favorite activities include watching my breath and licking your face.]


[This is Jeff. Jeff is a 1- to 2-year-old mixed breed looking for a good home.]


[Just look at those faces! These 9-week cuties love to roll and tumble and play.
But don't let their small size fool you. They are Boxer-Collie mixes, so they'll get quite a bit bigger!]

Want your ad to be seen all over Logan County?

Advertise with

Lincoln Daily News!

Call (217) 732-7443
or e-mail
ads@lincolndailynews.com

Our staff offers more than 25 years of experience in the automotive industry.

Greyhound Lube

At the corner of Woodlawn and Business 55

No Appointments Necessary

Lincolndailynews.com

is the place to advertise


Call (217) 732-7443
or e-mail
ads@lincolndailynews.com

Ten reasons to adopt a shelter dog

1. I'll bring out your playful side!

2. I'll lend an ear to your troubles.

3. I'll keep you fit and trim.

4. We'll look out for each other.

5. We'll sniff out fun together!

6. I'll keep you right on schedule.

7. I'll love you with all my heart.

8. We'll have a tail-waggin' good time!

9. We'll snuggle on a quiet evening.

10. We'll be best friends always.

---

CATS

[Logan County Animal Control is thankful for pet supplies donated by individuals and Wal-Mart.]

Warden Sheila Farmer and her assistant, Polly Farmer, look forward to assisting you.

In the cat section there are a number of wonderful cats to choose from
in a variety of colors and sizes.

Farm cats available for free!


[This big boy is Sam.
Sam's a little pushy, so no small kids, please.]

[This fine looking girl is Snake. She's just a kitten, and she's ready to slither her way into your heart.]

[Snowball and Sunshine, a beautiful girl-boy pair, can't wait to bring joy and warmth into your home.]

---

These animals and more are available to good homes from the Logan County Animal Control at 1515 N. Kickapoo, phone 735-3232.

Fees for animal adoption: dogs, $60/male, $65/female; cats, $35/male, $44/female. The fees include neutering and spaying.

Logan County Animal Control's hours of operation:

Sunday – closed

Monday – 8 a.m. - 5 p.m.

Tuesday – 8 a.m. - 5 p.m.

Wednesday – 8 a.m. - 5 p.m.

Thursday – 8 a.m. - 5 p.m.

Friday – 8 a.m. - 3 p.m.

Saturday – closed

Warden: Sheila Farmer
Assistant: Polly Farmer
In-house veterinarian: Dr. Lester Thomson
---

Researchers seek help from anglers
[FEB. 15, 2003] Researchers at the Illinois Natural History Survey's Lake Michigan Biological Station in Zion are seeking assistance from anglers who fish this region of Illinois in reporting non-native species of carp.
Several non-native species of carp have been introduced into the aquatic ecosystems of Illinois and are thriving in a wide variety of ecological niches. The species include the common carp, big-head carp, silver carp, grass carp, round goby and Eurasian ruffe.
"All these exotic fishes have the potential to cause severe environmental damage to aquatic systems," said John Dettmers, director of the INHS Lake Michigan Biological Station.
To prevent movement of these species between Lake Michigan and the Illinois River, an electric barrier has been installed in the Chicago Sanitary and Ship Canal near Romeoville.
"There are three ways individuals or angling groups can help. They can spread the word about the danger of these fish, report to researchers any tagged carp that are caught and report non-native fishes caught," Dettmers said.
Many non-native carp could have been moved by anglers. At least, that's how scientists think some nuisance species have spread.
"Scientists will surgically implant transmitters in common carp and place some above and some below the barrier. If the barrier is working properly, none of these fish should be able to get from one side to the other. If they do, managers will have to increase the strength of the electric field before the big-head and silver carp reach this part of the canal," Dittmer said.
So scientists will rely, in part, on anglers to report tagged fish.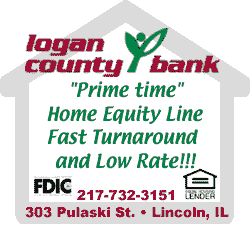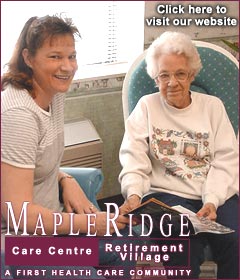 Dittmer says that silver carp and big-head carp are moving up the Illinois River at about 40 miles per year. Big-heads are expected to be at the barrier site as early as April.
"These two species would probably out-compete highly valued species, such as yellow perch, if they get into the Great Lakes," Dittmer said.
The fish have one tag that says "Do not consume" and another that gives the phone number for the Lake Michigan Biological Station. It is important for INHS researchers to be notified of the time, day and location where any tagged common carp were caught.
"By learning where these tagged fish were caught, researchers can determine whether the fish passed through the barrier and learn more about carp movement patterns," Dittmer said.
The contact person is John Dettmers, Lake Michigan Biological Station, Illinois Natural History Survey, 400 17th St., Zion, IL 60099; voice phone (847) 872-8677; fax (847) 872-8679.
In a few years, black carp may also be coming up the river toward Lake Michigan. Researchers already know that round gobies have made it through the canal from Lake Michigan into the upper Illinois River. Another species eventually expected to move from Lake Michigan downstream is the Eurasian ruffe.
[University of Illinois news release]
---
News | Sports | Business | Rural Review | Teaching & Learning | Home and Family | Tourism | Obituaries
Community | Perspectives | Law & Courts | Leisure Time | Spiritual Life | Health & Fitness | Teen Scene
Calendar | Letters to the Editor