"Housing issues in each community are unique in many ways and yet identical," said Kathie Brown, U of I Extension community and economic development educator based in Macomb. "Every community in Illinois struggles with problems relating to the supply, affordability and quality of housing. The Illinois Rural Housing Task Force has worked with many communities on these very issues."
At each workshop, successful development practices from around the state will be presented. The program is designed for local builder association members, local real estate brokers and agents, local mortgage lenders, zoning and community officials. The series is organized by the Governor's Rural Affairs Council, Rural Partners and member organizations of the Illinois Rural Housing Task Force.

Registration is $25 and may be completed by contacting the Illinois Institute for Rural Affairs, Western Illinois University, 1 University Circle, 518 Stipes Hall, Macomb, IL 61455-1390. Further information can be obtained by contacting Brown at (309) 836-2084.
Dates and locations for the daylong program are:
--March 25, Carterville, John Logan Community College
--April 2, Mattoon, Lake Land Community College
--April 23, Bourbonnais, University of Illinois Extension Unit Office
[University of Illinois news release]
Sen. Larry Bomke, a sponsor of the legislation, says Senate Bill 73 will ensure that any future privatization of state services is contracted due to sound business decisions.
"Everyone recognizes the need to cut spending and save tax dollars where we can, but privatization is not always the best solution," said Bomke, R-Springfield. "If you trade cost-effectiveness for quality or spend more paying unemployment benefits to displaced workers than you save by contracting, is privatization really worth it? Senate Bill 73 makes sure the any future privatization with state government look at all sides of the issue, including the impact on local communities."
Known as the Public Service Accountability Act, Senate Bill 73 is a response to the unpopular privatization of prison commissary services forced by Gov. George Ryan last year. Bomke and other lawmakers offered alternative solutions that would have still saved tax dollars without privatization, but Ryan proceeded with his plans despite the cost-saving alternatives.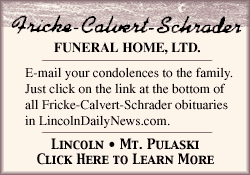 Senate Bill 73 would set procedural, record-keeping and reporting requirements for both the private contractors and state agencies pursuing the privatization of services valued at $100,000 or more.
Among the requirements in the legislation is a full reporting of any political contribution made by management employees of the contracting firm and proof that privatization would save the state at least 10 percent.
The bill also requires a community impact report if privatization would displace 50 employees or 50 percent of the facility's work force. If privatization does proceed, the private contractor would have to hire displaced state employees if the employer has positions available.
Senate Bill 73 now advances to the full Senate for further consideration. The measure is supported by SEIU, AFSCME and the AFL-CIO.
[News release]
"Both individuals are well-qualified and bring with them impressive records of success in their respective fields," Blagojevich said.
Brunsvold, 61, a Democratic legislator from the Quad Cities and former chair of the Illinois House Agriculture and Conservation Committee, is recognized as an authority on conservation and land use issues. He also served on the House Environment and Energy Committee. Throughout his tenure as a legislator, Brunsvold has worked closely with the department that he is poised to lead, often sponsoring its agenda in the General Assembly. He is currently a member of House Speaker Michael Madigan's leadership team and serves as chairman of the Illinois Legislative Sportsmen's Caucus.
Brunsvold grew up in the Quad Cities area and attended Augustana College in Rock Island. He worked for International Harvester from 1964 to 1969 and taught school for Sherrard Community Unit 200 until 1983. Brunsvold and his wife settled in Milan, where he was elected mayor in 1977. In 1983, he was elected state representative and has been re-elected ever since.
"I developed great respect for Joel when I worked with him as a member of the Illinois House. He understands the complexity of issues the Department of Natural Resources deals with and has significant experience as a lawmaker at balancing the demands of conservation and development," commented the governor.
Brunsvold will be paid $113,200.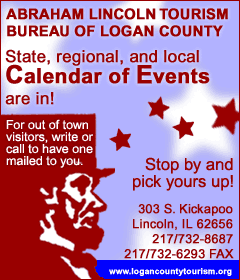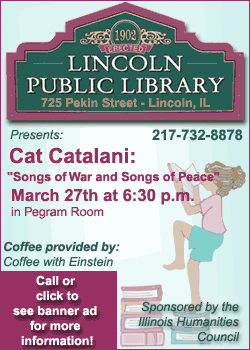 Peralta-Davis, 44, succeeds Scott Fawell at the Metropolitan Pier and Exposition Authority and will be one of the administration's highest-ranking Latinas. Her salary will be set by the authority. Fawell, who was fired by Blagojevich on his first day in office, was paid $195,000.
Peralta-Davis is founder and president of the financial advisory firm Davis Financial, which specializes in debt financing, and chairs the Finance Committee for the Board of Commissioners of the Chicago Housing Authority. Before starting her firm, she was a vice president at Bank of America from 1991 to 1993, and vice president at ABN/LaSalle Bank from 1988 to 1990.
She is a Chicago native, earned her bachelor's degree in accounting and her master's in business administration from DePaul University, and received her certified public accounting certification in 1983. In 1999, she was selected as the regional Hispanic Businesswoman of the Year by the U.S. Hispanic Chamber of Commerce. She serves on the boards of the Metropolitan Planning Council, Children's Memorial Hospital and St. Benedict's High School Advisory Board.
"Ms. Davis is well respected for her accomplishments as a businesswoman and community servant. She will help drive my agenda for reform by providing straightforward, fiscally-responsible leadership," the governor said.
[Illinois Government News Network
press release]