LCC captures second national championship!

Send a link to a friend
By LDN staff
[NOV. 10, 2003] When one of LCC's former athletic directors dipped down into the junior high and elementary school ranks to hire a new volleyball coach, he hoped the newcomer would elevate the program to the next level. We'd like to say that the A.D. had a hunch this new guy would someday even get the Angels in a position to contend for a national title. But in all honesty, that athletic director wasn't that smart. He knew Kevin Crawford was a great coach and that he had had success on the lower levels, but obviously college volleyball is a whole other story!
All Crawford needed was the appointment… He didn't really ever need another thing from that crazy A.D. Since that fateful day all Crawford has done is build one of the strongest volleyball powers ANYWHERE in small college volleyball! He's won hundreds of games and matches, including the 1998 title; won numerous coach-of-the-year awards; and keeps producing all-American players, while at the same time producing academic all-Americans and building good citizens, just for an encore.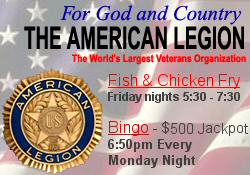 Even though this year's squad was certainly solid and strong, making it to the Final Four was not a given. In fact, in the match of the tournament, Baptist Bible of Pennsylvania came within an eyelash of perhaps dashing those Angel dreams. Then LCC, which entered the tourney as the No. 2 seed, had to beat longtime NCCAA power and No. 1 seed Clearwater Christian College if they wanted to hoist the 2003 trophy.
One thing you ought to know about CCC as they entered the championship match -- they hadn't lost a single match in three days. Incredibly they hadn't even lost a single game during that stretch! And when LCC went down in a lackluster performance during game one, it appeared as if the seeds would hold and that LCC would have to settle for being the national runner-up.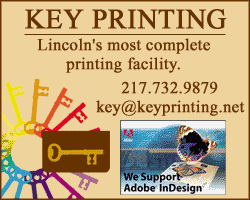 If you thought that, you wouldn't be alone; but maybe you don't know Crawford or his ladies? This resilient bunch of Angels came back… and they came back with a vengeance! They smothered the Cougars in game two and eventually turned them back in game three as well. Game four may epitomize the intangible things that Crawford brings to his sport and demonstrated that his players have learned his lessons well.
LCC went into the same kind of funk that they were in during game one. It appeared obvious when Lincoln fell down by about 10 points, and especially in rally scoring, that their gooses were cooked and that there would soon be a game five.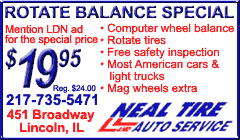 Discussions in the peanut gallery we were in centered around the strategies a team should employ when you're clearly out of a game. Should you rotate your best players out and let them rest for game five? Should you let one of your best stay on and tell her to carry the club for a while? Should you employ a combination and see if you can get back into the game before you make a potentially match-altering decision?
We should inform you that none of the people we were sitting with ever coached a volleyball team. It's a good thing that we were not in control of the Angel destiny at that point in the proceedings! Crawford somehow wooed some of the best volleyball we have seen these ladies play, and they went on a run. They appeared to be back in the hunt, and then a serve into the net seemed to take the air out of the new Preacher (or should we say Angel?) Dome.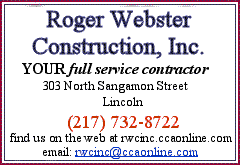 But as quickly as the rally ended, another one started; and a play here and a call there and the next thing you know LCC had roared back and had taken three games in a row! They had captured the national championship! Pandemonium reigned! And it may still be reigning!
Oh… And somewhere in that crowd, that crazy athletic director we told you about… was smiling…
[In tribute to the LCC Angels, there will be no other sports news reported in this column this week. We personally want to CONGRATULATE Coach Crawford, his staff, the Angels and their fans for such a wonderful experience. Hats off to the 2003 NCCAA champions of the volleyball world! And stay tuned for some "FANdamonium" tributes on CITV-5.]
[LDN staff]