Mount Pulaski finalists again
We did hear that Mount Pulaski did in fact advance to the championship game once again. That is a huge accomplishment, and we are so proud of these young ladies. They have been on a quest or on a mission all season, and it is so good to see them continue to bring home the hardware! We know they wanted to win it, but we're still as proud of them as ever. CONGRATULATIONS to Coach Donna Dulle and to the Lady Toppers for being champions to us in every way! The LDN salutes you.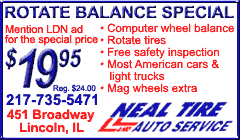 Rams clip Bears in heartbreaking fashion
We did hear that the Bears were inches away from claiming a big victory. But in a story that has grown all too familiar, the Rams came back in the final minute and went back happily to the Gateway City, 23-21, thanks to the foot of Jeff Wilkens. It appears that the Bears must have played better, but is it good enough to expect that they will soon be realistic competitors? We think not!
Colts avenge embarrassment
Last year the Colts ended their season on the playoff road with a humiliating 41-0 loss to the New York Jets. This year in Indianapolis, the Colts made sure there was no repeat, as they handed the Planes a 38-31 loss. Edgerrin James implored Colts management for more work, and it led to him carrying the pigskin in for three scores!
[to top of second column in this article]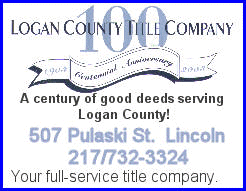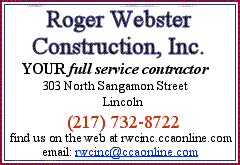 One other NFL note… The Raiders finally won another game, 28-18, over the suddenly struggling Vikings.
At this point we have no other local reports on football or basketball, but we will try to get back into the hunt this week.
Illini about to be unveiled
By this time next week the 2003-04 basketball Illini will have had their curtain-raiser. They open the season on Saturday with a game versus Western Illinois that always seems to be more of a struggle than you'd like it to be. We'll try to bring you some inside coverage on it to whet your appetite. The gridders will close their season by hosting a surging Northwestern ballclub.
Have a great week, everybody!
[LDN sports staff]