Review by Richard Sumrall
In this difficult employment environment it is imperative that job hunters seek every possible advantage. One important advantage involves the interview with a prospective employer. In her new book, "Fearless Interviewing," career development specialist Marky Stein shares the tips and secrets that can give you the upper hand during this crucial phase of the employment process.
According to Stein, "Interviews are not like normal conversations. Being interviewed can be scary … the interviewer is an authority figure who has all or most of the power in the interview." Despite this apparent advantage Stein notes that over 60 percent of interviewers have never been properly trained to interview job applicants. She also points out, "It's likely that you're actually going to be more prepared for the meeting than the interviewer."
How does a person train himself or herself to engage in a "fearless interview"?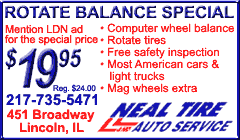 "An Assault Against Anxiety," "Building Your Skills Arsenal," "Q Statements: Your Secret Weapon"
In order to reduce your anxiety toward interviewing, you should recognize common interviewing fears (such as being asked a question to which you don't know the answer, being asked an illegal question, fear of appearing to brag), adopt a strategy of free expression over memorization, and look at interviewing as a learning experience of personal growth.
Building your skills arsenal includes assessing your skills as well as honing your job-specific abilities and personal traits.
"Research: What Separates the Hired from the Not Hired," "Winding Up Your Strategy"
To gain an extra advantage and create an initial favorable impression you should learn as much as possible about the company. Sources of information can include the company's website or annual report, the public library, and the company's employees. When you conclude the interview, remember to offer your references; a presentation packet containing the references and other information is one way to increase your chances of success.
Most important is the first impression you make with the interviewer. A positive introduction to any interview begins with a good facial expression, attention to clothing and grooming, a firm handshake (women should give and receive the same handshake as men), the greeting, and your attitude.
"Answering Interview Questions," "Negotiating Your Salary," "Following Up"
You should always be prepared for the various kinds of questions you will face in a job interview. Although these meetings usually contain straightforward question-and-answer sessions, be alert for the "questions behind the questions." For example, when an interviewer asks, "What do you think you will be doing five years from now?" they may actually be concerned if you are willing to stay for a long period of time or will leave shortly after receiving your on-the-job training. Beware of illegal questions (such as marital status, disabilities, race, religion), and remember it's perfectly acceptable for you to ask the employer questions (usually at the conclusion of the interview).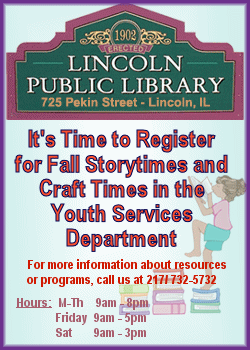 Don't be afraid to negotiate on issues such as salary, benefits and work conditions. It's beneficial to your bargaining position to know your relative worth for your position in the marketplace, to clarify what makes you worth more than the initial offer, to determine your target compensation package and to forecast how long you are willing to negotiate.
"Fearless Interviewing" is an important book for anyone seeking first-time employment, advancement up the career ladder or a career change. The book is easy to understand and contains practical advice that can help you land a new job through a successful interview. The three sample interviews included in the book illustrate the concepts emphasized by Stein. The section containing the practice questions also provides a useful exercise prior to your interview. This book is recommended for everyone seeking employment, especially those who wish to alleviate the anxiety and fear associated with a job interview.
[Richard Sumrall, Lincoln Public Library District]