The Lincoln Sesquicentennial Underground Railroad and Civil War Era Quilt Exhibit, from Aug. 21 through Aug. 24, offered more than intricate patterns and detailed stitches. It revealed a secret code that sent messages to slaves who were trying to escape to the North during the Civil War era.
Each pattern was a code that told the slaves and their helpers to go a certain direction along the Underground Railroad. Among these paths were routes throughout Illinois. Though Lincoln is not specifically mentioned in the historic writings on the subject, it is believed that Lincoln was on the Quincy path to Chicago.
Below is a list of the patterns and their meanings. According to event director Toni Leoman, because many slaves could not read or write English, original African symbols were used to send a specific message. This message was given only to trusted slaves who were planning an escape. These quilts were then hung on clotheslines or windows along the route.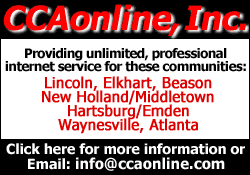 *Monkey Wrench
This meant the slaves were to gather all the tools they might need on the journey to freedom. Tools meant something with which to build shelters, compasses for determining direction, or tools to serve as weapons for defending themselves.
Wagon Wheel
This was the second pattern to be displayed, which signaled the slaves to pack all the things that would go in a wagon or that would be used during the journey. This was signal for the slaves to think about what essentials they needed to survive the trip.
Carpenter's Wheel
(Wagon Wheel variation)
This pattern would have particular significance to slaves skilled in a craft, such as carpentry. (Other patterns might be an Anvil, Circular Saw, Square and Compass) It was also a symbol to "steal away" -- a visual equivalent to the popular spiritual "Steal Away," which many slaves knew and sang. The pattern told slaves to "run with faith" to the West-Northwest territories.
Bear's Paw
It is believed that this pattern was sometimes used to help fugitives follow the path of the bear and to identify landmarks on the edge of the plantation.
Crossroads
Once through the mountains, slaves were to travel the crossroads. The main crossroad was Cleveland, Ohio. Any quilt hung before this one would have given directions to Ohio.
Log Cabin
This pattern was used to let the slaves know where safe houses were. People who helped the Underground Railroad may have identified themselves as friends to slaves on the run by tracing this pattern in dirt as a signal. This quilt told slaves to look for this symbol on their journey to freedom. It was also a symbol to set up a "home" in a free state.
Shoofly
Little is known about this pattern. It is believed that Shoofly refers to an actual person who might have aided escaping slaves.
[to top of second column in this article]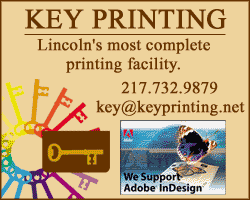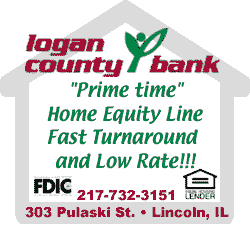 Bow Ties
Slaves' clothes were often tattered and easy to spot. This pattern meant that someone would bring the slaves nice clothes to help them blend in with the free blacks.
Flying Geese
This pattern told the slaves to follow migrating geese toward Canada and to freedom. This pattern was used for directions as well as the best season for slaves to escape. Geese fly north in the spring and summer. Flying geese pointed to the direction, north, for the slaves to move. Also, geese would have to stop at waterways along their journey in order to rest and eat. Slaves were to take their cues on direction, timing and behavior from the migrating geese.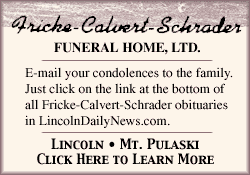 Drunkard's Path
This was a clear warning for the slaves to move in a staggering fashion so as to elude any following slave hunters. It was suggested that slaves even double back to elude slave pursuers.
North Star (Evening Star/Star)
This instructed slaves to follow the North Star to Canada and to freedom.
Tumbling Blocks (Boxes)
This signaled to the slaves -- by the number of boxes and knots -- the time to "box up" all one's belongings in preparation to escape.
*Excerpt taken from "Lizzie's Story: A Slave Family's Journey to Freedom," by Clarice Boswell, copyright 2002
Toni Leoman also indicated that there were other codes in existence. For example, a log cabin pattern with a red center indicated a fire was burning and the home was safe to come into. The same pattern with a black center meant that the fire was out, danger was close and to keep moving.
Other recommended readings on the subject include "Hidden in Plain View: A Secret Story of Quilts and the Underground Railroad," by Jacqueline L. Tobin and Raymond G. Dobard, Ph.D., and a children's series entitled the American Quilt Series, by local author Susan Kirby. According to Leoman, Kirby takes local area stories, researches them and creates a historical scenario around the events that occurred in that setting. One such book by Kirby is "Hattie's Story." It is a child's rendition of escaping from slavery during Civil War times.
After the North won the Civil War, the use of these beloved patterns lives on. The Logan County Courthouse was filled with generations of quilts steeped in rich history. Some of these quilts were created in the early or mid-20th century and passed down to each subsequent generation. Truly this is a lost art and as important a form of communication to those enslaved as our telephones and Internet communications are to us today.
Many slave stories are still waiting to be told, and most will never make the history books. But the legend of the Underground Railroad quilts gives hope to each new generation -- hope in the humanity of those around us and pride in the assistance that our predecessors offered to those so desperately in need of hope.
[Patricia Rankin]