Harry Houdini received a patent in 1921 for a diver's suit. His diver's suit was meant to allow a deep-sea diver to remove the suit by himself if he was in danger. While Houdini could escape from just about any type of device, he realized that others could not.
Comedian Danny Kaye received a patent in 1952 for a toy that used one mouthpiece to simultaneously unfurl three blow-out paper snakes used at birthday parties.
Steve McQueen was awarded a patent on the bucket seats used in his Ford Mustang in the 1968 movie "Bullitt."
Actress Julie Newmar, who wore a skin-tight outfit in her role as Catwoman in the old "Batman" TV series, patented ultra-sheer, ultra-snug pantyhose. She appeared in the recent movie "To Wong Fu, Thanks for Everything, Love Julie Newmar"; on TV in guest appearances in "Bewitched," "The Beverly Hillbillies" and "Star Trek" in the 1960s; and most recently in "Melrose Place."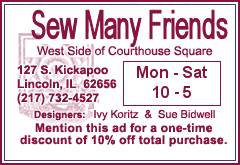 Celebrity mom Christie Brinkley created a set of educational blocks for kids.
Director Steven Spielberg received a design patent in 1998 for a switch used on mobile camera equipment.
Musicians Eddie Van Halen and Harry Connick Jr. also received patents on their inventions. Van Halen's patent was for a hands-free guitar support, while Connick received Patent 6,348,648 last year for his method of displaying written music on computer screens. "It basically eliminates old-fashioned sheet music," said Connick.
What do celebrities know about inventing that the rest of us don't?
Absolutely nothing!
It's not that difficult to get a patent. In fact, it reminds me of the true story of a man who wanted to prove that almost anyone could become a Kentucky Colonel if he had good credentials. So he sent in an application for his dog and, sure enough, his dog became a Kentucky Colonel.
[to top of second column in this article]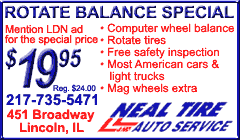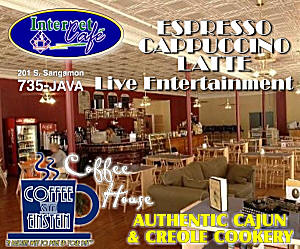 While getting a patent is not as easy as becoming a Kentucky Colonel, it does require three steps:
Step 1. Create something that is new, useful and non-obvious to the average person in the industry.
Step 2. Conduct a patent search to determine if a similar product has already been patented. If there's no previous patent that would prevent you from obtaining one, then you write the application. It is possible to do this on your own, but most people choose to hire a patent attorney.
Step 3. File the application with the patent office. The average cost, including attorney fees, is around $4,000 for an individual inventor or small company, while the fees for a large corporation are much higher.
Here's an example of what is meant by "non-obvious" in Step 1: The person who invented the Philips screwdriver was able to get a patent because the second groove -- the one that set it apart from a regular screwdriver -- wasn't obvious to the average person. But it would now be impossible to get a patent on a screwdriver with three grooves because it would be an obvious difference.
It's common among inventors to create products that relate to their particular area of expertise. You probably noticed that each of our celebrity inventors created products that relate to their craft. And while it's not difficult to get a patent, fewer than 2 percent of the 6.5 million patents that have been issued since the patent office opened in 1790 have produced a profit for the inventor. That's worth considering the next time you come up with a great new idea.
[Paul Niemann]
Paul Niemann is a contributing author to Inventors' Digest magazine, and he also runs MarketLaunchers.com, building websites for inventors. He can be reached at niemann7@aol.com.
Copyright Paul Niemann 2003
Last week's column in LDN: "Did Rube Goldberg ever invent anything worthwhile?"