Community meetings in Mount Pulaski and Farmer City
Sen. Bill Brady is visiting communities in central Illinois to talk about their concerns and tell them more about the issues worked on during the spring legislative session in Springfield.
Mount Pulaski residents are invited to attend the community meeting in Mount Pulaski at 8 a.m. on Sept. 20 at the VFW.
The senator has meetings in Clinton, Tremont, McLean and Edinburg. He will be in Farmer City at 7:30 a.m. Sept. 17 at the Farmer City Cafe. Meetings are also being planned for Forsyth, Heyworth and Riverton.
If you are interested in a meeting in your community, call Sen. Brady's office at (309) 664-4440.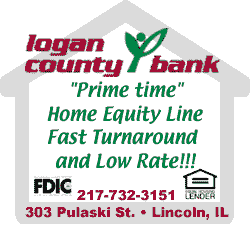 Priority enrollment for energy assistance program
Senior citizens and people with disabilities may enroll in the Low Income Home Energy Assistance Program during the priority enrollment period of Sept. 1 through Oct. 31.
LIHEAP is designed to help eligible low-income households pay for winter energy services. LIHEAP will provide eligible households with a one-time benefit to be used for energy bills. The amount of payment is determined by income, household size, fuel type and geographic location.
LIHEAP is funded by the U.S. Department of Health and Human Services and the state of Illinois. Energy assistance is provided by local community action agencies or not-for-profit agencies throughout the state. The agency provider for DeWitt and Logan counties is Central Illinois Economic Development Corp., (217) 732-2159; for Macon County, Decatur-Macon County Opportunities Corp., (217) 428-2193; for McLean County, Mid-Central Community Action Inc. (309) 829-0691; for Sangamon County, Sangamon County Department of Community Resources, (217) 535-3120; and for Tazewell and Woodford counties, Tazewood Community Services Inc. (309) 266-9941.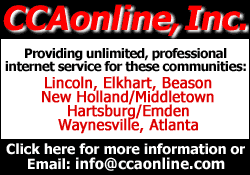 Restoring state certification of nonpublic schools
Sen. Brady will address state budget cuts that put an end to an official certification process for Illinois' nonpublic schools. He has taken steps to make sure the General Assembly addresses the issue during the fall legislative session in November.
The certification process was halted earlier this year when Gov. Rod Blagojevich slashed the Illinois State Board of Education's assessment budget by $1.1 million, and the board responded by eliminating the four-person certification unit.
Dropping the certification program hurts the ability of nonpublic school students to compete in athletic competitions throughout the state and hurts the ability of nonpublic school students to make college applications with the same credentials as public school students.
Illinois has had a long-lasting relationship of public schools and nonpublic schools working together to educate our children. We should continue this relationship, Brady says.
Fall interns
Two new interns are helping in Sen. Brady's office this fall. They are Adam Bruner, an Illinois Wesleyan accounting major from Dwight, and Josh Tippin, an ISU business administration major from Pleasant Plains.
[News release from Sen. Bill Brady]