'The House of the Scorpion'

Send a link to a friend
[SEPT. 24, 2003] "The House of the Scorpion," Nancy Farmer, Simon & Schuster, 380 pages, genre: young adult, science fiction
Review by Bobbi Reddix
In Nancy Farmer's "The House of the Scorpion," today's headlines that have a ring of science fiction become a great weekend read. Cloning is a topic of much controversy among scientists and the general public, and human cloning is one that will encourage debate for years to come. Nancy Farmer gives us a lot to think about in regard to this topic.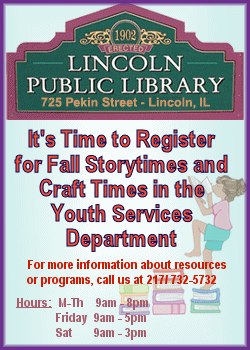 This futuristic novel introduces us to a world in which hover cars are the main means of transportation, opium is legal, and drug lords have become respectable gentlemen. El Patron is one such person. He is the lord and ruler of an enormous opium empire, and the United States and Aztlan's (formerly Mexico) unofficial border patrol. He is a man of great wealth, one who demands loyalty and respect, and one with enough power that some rules, especially the one in regard to clones, can and will be bent.
We are introduced at the beginning of the story to Matt, a young boy of 6, who has never ventured outside of his home, is cared for by Celia and lives in a small shack on El Patron's large estate. We learn who or what Matt is when a curious group of kids from the Main Estate happen upon the strange child while out playing in the grounds. They spy Matt from a window of the shack and try to engage him in conversation. Matt knows that he isn't to be seen by anyone and that venturing from the security of his home is forbidden, but years of loneliness added to the curious temperament of a 6-year-old cause him to commit an act which changes his life in ways that are unimaginable.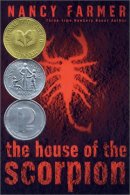 We find that Matt is a clone. Not just a clone, but the clone of El Patron, the master of the estate, who happens to be away at the time of the children's discovery. In this society, clones are common, and the rules regarding clones are perfectly clear. Upon creation, their minds MUST be destroyed. Yet here appears a child of 6 whose mind is perfectly intact. And so the adventure begins.
Most avid readers, such as myself, know that there are times when a good book is required, but the time needed to finish one seems to be hard to come by. For times such as these, I would highly recommend a foray into the YA section of the library. Most of these books are just as engaging and entertaining as those found in the adult fiction section of the library, but the one thing that seems to set them apart is their length. Most can easily be read in a night or two, and I am sure that you will find they are just as entertaining despite that fact. Case in point: "The Scorpion King." Give it a try. It is well worth the read.
Nancy Farmer, a two-time Newbery honoree for "The Ear, the Eye and the Arm" and "A Girl Named Disaster," dramatizes Matt's first 14 years with breathtaking originality. She grew up on the Arizona-Mexico border in the landscape evoked so strongly in this futuristic adventure. She lives with her family in Menlo Park, Calif.
[Bobbi Reddix, Lincoln Public Library District]