Nuisance controls

Send a link to a friend
By John Fulton
[MARCH 28, 2005] One of the main things to discuss today is the removal of nuisance fruit. You may be thinking about those apples or peaches, but really the nuisance fruit category includes things that are much more a nuisance, like sweet gum balls, maple seeds and crab apples. I used this topic a few years ago in a column and then there was a product shortage locally, but I think that has been taken care of.
There are several products available to eliminate nuisance fruit. The most common is ethephon, and it is used as a foliar spray to reduce or eliminate undesirable fruit or seeds. Some of the trade names include Florel and Ethrel. The product is effective at eliminating much of the fruit without affecting leaf growth and color, and it does not harm other plants that get some spray drift on them. It also does not affect the actual flowering of the treated trees.

With ethephon, the key is in the timing. The application must be made during flowering but before the fruit set in. For most flowering trees there is a 10-14-day window of opportunity. Sweet gums are a little tricky since there are no showy flowers involved, so effective sprays should occur just as new leaves begin to emerge. Sprays should leave leaves wet, but not to the point of dripping. Good coverage of the tree is needed, so keep in mind the size of the tree when you are weighing this option.

This product is a growth regulator that naturally occurs. Its natural production is stimulated by stress, so make sure you aren't treating a tree that is under stress from drought, high temperatures, diseases or other environmental stresses. Treating stressed trees can cause severe injury to the plant, such as leaf loss or scorching.

Pest season comes again

With some warmer days come some of the many nuisance pests. Over the years, we have battled many nuisance pests, such as boxelder bugs, elm leaf beetles and crickets. None of them compare to the multicolored Asian lady beetle. These ladybugs are everywhere, and they'll find a way inside the home whenever we get warm spells.

[to top of second column in this article]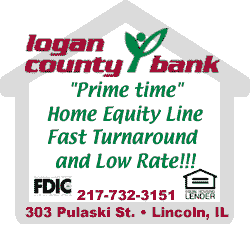 Right now they alternate between resting and sunning. These are the beetles that overwintered as adults and are looking for a place to stay and something to eat. The place to stay is on the side of something in the sun (in order to warm up) and the something to eat is soft-bodied insects such as aphids. Without aphids present, these ladybugs will chew on about anything.
The best control in the home is a vacuum cleaner. If you have numbers too large for that control, area sprays of an aerosol flying insect killer will knock down the ones it hits. If you are terribly bothered, try a perimeter spray of the foundation, door areas and window areas on the home with a pesticide that will last for a while. Color test the material on siding first, and hope for the best. The pesticides are effective, but they are sometimes overwhelmed by the number of ladybugs that you are trying to control. Permethrin is probably the most commonly used pesticide for perimeter sprays.
Reminders
There are several other items to keep track of this time of year, if you're so inclined. Following is a brief list:
Finish lawn seedings quickly -- normal cutoff date is April 1.
Aerate or dethatch lawns by April 1.
(Grub control is ineffective in the spring.)
Uncover strawberry plants as you notice yellow leaves.
Start your own transplants about six weeks before you need them ready.
Get that mower ready for use.
Apply crabgrass preventer when forsythia blooms.
[John Fulton, unit leader, University of Illinois Extension, Logan County Unit]