Lincoln Daily News publishes letters to the editor as they are received.
The letters are not edited in content and do not necessarily reflect
the views of Lincoln Daily News.
Lincoln Daily News requests that writers responding to controversial issues address the issue and refrain from personal attacks. Thank you!
.
You may also send your letters by e-mail to ldneditor@lincolndailynews.com
or by U.S. postal mail:
Letters to the Editor
Lincoln Daily News
601 Keokuk St.
Lincoln, IL 62656
Letters must include the writer's name, telephone number, and postal address or e-mail address (we will not publish address or phone number information). Lincoln Daily News reserves the right to edit letters to reduce their size or to correct obvious errors. Lincoln Daily News reserves the right to reject any letter for any reason. Lincoln Daily News will publish as many acceptable letters as space allows.
Dear Editor:

The Lincoln/Logan County Development Partnership board supports the public safety tax increase. At a time when we are working diligently to acquire jobs for the people of Logan County, we stand the chance of losing 22 to 24 county jobs and all of the services those jobs provide to the citizens of Logan County. County officials have convinced this board of the need for the sales tax increase.

Our board's mission is to encourage and provide economic development in Logan County. We have an excellent chance of creating hundreds of good, new jobs for the unemployed, underemployed and underpaid folks in this county. We must have an adequate county support system to make economic development successful.

Please vote "yes" for the public safety tax.

Ron Schilling, president
Dr. Dan Freesmeier, vice president
Bobbi Abbott, treasurer
Lincoln and Logan Development Partnership

(Posted April 2, 2005)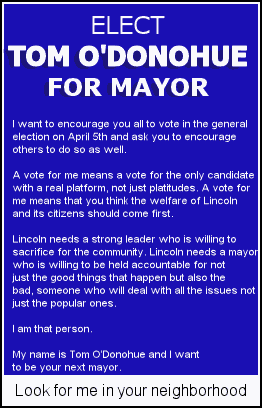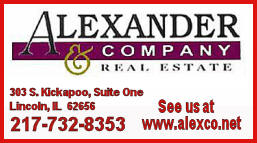 Dear Editor:

Senate Democratic leaders thumbed their noses at Illinois citizens March 17, reneging on their promise to allow a vote on comprehensive medical malpractice reform legislation aimed at keeping doctors in Illinois.

Despite strong opposition by members of the Senate Republican Caucus, the Senate Democratic leadership moved Senate Bill 150 from the Judiciary Committee, which was expected to vote on the bill March 17, to the highly political Executive Committee, where the future of the legislation is bleak.

This blatantly political move is just another indication that Democratic leaders are pandering to special interests at the expense of health care for the people of Illinois. How many more doctors have to leave Illinois before Democratic leaders get serious about this crisis?

The Illinois State Medical Society has plenty of examples about doctors leaving our state. Since 2003, at least 160 doctors have moved or have announced they are moving out of St. Clair and Madison counties because of the medical litigation crisis -- and that's just two of 102 counties in Illinois!

[to top of second column in this letter]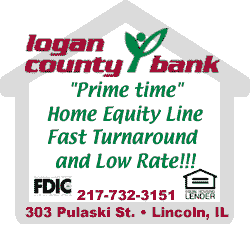 Because there are currently no neurosurgeons treating head trauma patients south of Springfield, head trauma patients must be airlifted to another part of the state or to another state entirely. A woman in Danville who needs pulmonary care now has to travel to Indiana or Champaign for care, because there are no pulmonologists left in Vermilion County. In January, an Alton-area mother-to-be had to find a new obstetrician -- the third during the course of her pregnancy -- because her first two doctors moved out of state to escape the adverse and costly litigation climate.
The fight is far from over, however. Just like last year, I will continue to work with my Senate Republican colleagues to put together a balanced legislative package of legal reforms, medical reforms and insurance reforms.
Sincerely,
Bill Brady
44th District state senator
(Posted April 2, 2005)