Each April, the "Teaming up to Keep Kids…Safe at Home" event serves to encourage people across the country to join forces to raise awareness of the terrible tragedy of child abuse and to promote specific ways the public can help to prevent these occurrences in their communities. During ceremonies in Chicago, Mrs. Blagojevich emphasized the importance of increasing awareness of child abuse prevention, and she recognized award-winning local initiatives. The first lady also encouraged the child welfare community to continue to increase public understanding of efforts to provide services designed to prevent child abuse and neglect.

"It is necessary that we take this message of prevention into the community," Mrs. Blagojevich said. "Our priority is to empower families with the information and services that will allow them to create safer homes and communities for children. Our emphasis needs to be on prevention programs that work to connect families to needed resources, to ensure healthy children, and to predict and address abusive situations before they happen. The public is aware of the prevalence and seriousness of child abuse, but we must continue to deepen people's understanding of the problem and its solutions."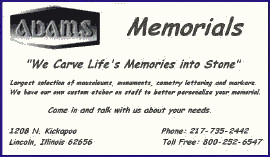 Recent statistics from the Department of Children and Family Services show that there are significantly fewer reports of child abuse and neglect in Illinois than in past years. Since 1997, the number of reports investigated for abuse or neglect declined 12.8 percent, the number of reports with indicated victims of child abuse or neglect decreased by 34.5 percent, and the number of children taken into protective custody decreased by 28 percent.
The state's ability to provide services for children in its care has been significantly improved by reforms implemented in the last two years. The first lady served on the Department of Children and Family Services Task Force, where she helped create a blueprint to reform the agency. Successful initiatives include:
Implementation of a "lifetime approach" delivery of services that includes "day one" assessments, streamlined services, a new emphasis on the impact of trauma and intensive stabilization services for youth with multiple placements.

Establishment of the Child Location and Support Unit for Missing Children, which includes a unique computer tracking system and a 24-hour phone line.

Development of a child endangerment risk assessment protocol -- a structured decision-making process that has contributed to a 48 percent reduction in children being re-abused after contact with the Department of Children and Family Services.

Reorganization of the Division of Child Protection to speed service delivery by forming teams of investigators and follow-up workers.

Establishment of a medical forensic task force that includes a network of pediatric experts in the field of child abuse and neglect to provide assistance and second opinions on medically complex cases.

Implementation of the nation's first Web-based Statewide Automated Child Welfare Information System, which dramatically improves access to the most current information for child protection workers, supervisors and managers.
[to top of second column in this article]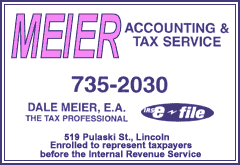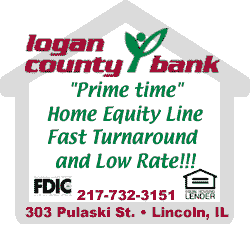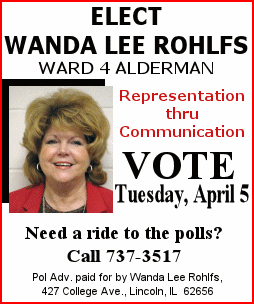 Increasing Department of Children and Family Services staff in areas where the volume of reports is higher than average.

Requiring all child protection supervisory staff to have a master of social work degree.

Expanding Child Advocacy Centers, which coordinate investigations of child sexual abuse and serious physical injury.

Creation of four citizens' review panels, which review Department of Children and Family Services policies and case records and make recommendations to strengthen policies and improve the safety of at-risk children.
"The first lady's active and substantive involvement on the DCFS Task Force contributed to the positive direction we believe our agency is heading," said Bryan Samuels, director of the Department of Children and Family Services. "While we continually aim to improve our policies and programs, we also realize that serving the best interests of children depends on the resources, expertise and collaboration among key stakeholders such as Prevent Child Abuse Illinois."
During the ceremony Friday at Chicago's Fourth Presbyterian Church, the first lady honored recipients of awards given to local programs to raise awareness and reduce child abuse and neglect. This year's winner of the Program Excellence Award is the Chicago Area Project. The recipient of the Blue Ribbon Campaign Award is Hands Around the Courthouse, a Parents Care & Share program of The Children's Home & Aid Society of Illinois.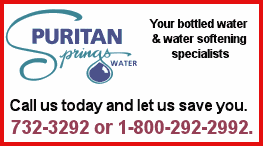 Following the awards presentation, Mrs. Blagojevich tied blue bows to trees in front of the church as a visible expression of a commitment to help prevent child abuse and neglect. The blue bows, representing hidden bruises abused children carry with them throughout their life, serve to remind the public of the importance of preventing child abuse before it starts.
Similar ceremonies were conducted in Springfield and Mount Vernon.
As first lady, Patti Blagojevich has worked tirelessly to promote initiatives that help Illinois families bring up happy, healthy and successful children. She has worked to promote the Prevention Development Resource Project -- a partnership between the Department of Children and Family Services and Prevent Child Abuse Illinois -- that links parents with agencies offering services to those who are affected by substance abuse and domestic violence or who need other family support services.
The first lady was also recently honored by ORBIS International for spearheading the Illinois Pediatric Vision Awareness Initiative, the first state-sponsored campaign in the U.S. to specifically target amblyopia, or lazy eye, in children.
In February, Mrs. Blagojevich launched the Children's Reading Club literacy initiative. The Children's Reading Club consists of a recommended reading list made up of books the first lady and her daughters enjoy reading at home. The first lady began the Children's Reading Club to encourage parents to read with their children and hopes the recommended list will enable parents to find books the whole family will enjoy.
[News release from the governor's office]