IDOT shows interest in commerce park development

Send a link to a friend
[APRIL 5, 2005] Plans to develop a property for a warehouse distribution center and commerce park on the west side of Lincoln continue to develop. Rob Orr rallied local officials in the collaborative effort a couple of months ago when an opportunity presented itself. An unnamed major distributor expressed preferred interest in Lincoln as one of its newest locations. Orr and community leaders have been hard at work since that time negotiating to acquire an Interstate 55 easy-access property and getting incentive details in place as the company patiently waits.
Even with the city and county funds, the project was still coming up short a few weeks ago.

Orr was present at last night's city council meeting to provide an update. He has found some additional funds. The city has already agreed to supply funding for infrastructure. That cost can be reduced by 50 percent by a state grant that the city is eligible to pursue.

The Illinois Department of Transportation has a 50-50 matching grant that specifically fits an interstate access economic development project. They seemed very impressed and quite willing to help us, Orr said. To take advantage of this grant, IDOT has to be sure attention to details such as where storm water will go will be addressed, Orr said. All road work would need to meet IDOT standards.

Because IDOT typically deals with only one extension at a time, there would be two phases of road development. One project extends Madigan Drive, and the other connects Heitman Road to Prospect Heights.

The grant requires pre-structural engineering, hydrology, traffic studies and cost estimates. The traffic studies are in-depth and include traffic counts and distance measurements from the highway ramps to each drive and become very complex very quickly, city engineer Mark Mathon said. Measurements will be calculated for truck turns, and a number of other specific types of calculations will be made. A private consultant specializing in that type of work will be hired. IDOT will review the information.

[to top of second column in this article]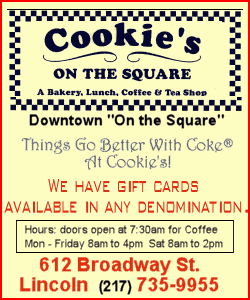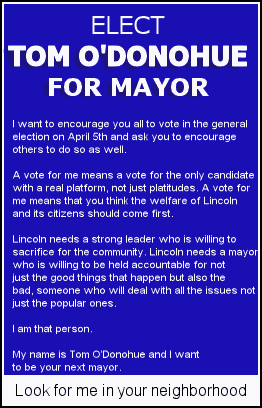 The fees must be paid upfront but are included in the cost of the project if the grant goes through. If the project does not take place, those fees are not reimbursed but will be paid out of the funds the city has already dedicated. City attorney Bill Bates advised that the agreement needs to state that it is approved only if the project is going forward.
Orr added that he has also found some funding from the state's Opportunity Returns program. These funds are not sufficient for the infrastructure portion but can be used on the project.
Finance committee chairman Verl Prather made the motion for the city to seek the grant. Alderman Benny Huskins was absent. There was 100 percent agreement from the remainder of the council.