"Tchaikovsky meets Rachmaninov" will begin with "For Openers" by Harold Farberman. Deal will also conduct the symphony in performances of Rachmaninov's "Rhapsody on a Theme of Paganini, Opus 43," featuring pianist Yakov Kasman, and Symphony No. 5 by Tchaikovsky.

Tickets are $29, $27 and $25 in Springfield and $29 and $27 in Bloomington-Normal. To reserve tickets call Braden Auditorium at (309) 438-5444 and Sangamon Auditorium at (217) 206-6160. Additional information on tickets and seating is available at www.ilsymphony.org.

[to top of second column in this article]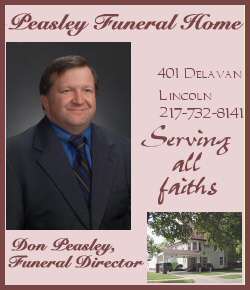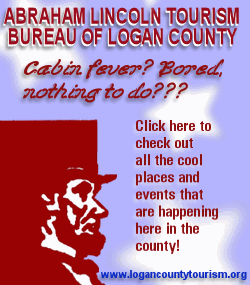 These concerts are made possible in part through a grant from the Illinois Arts Council, A Supporting Circle of Friends in Bloomington-Normal and Isringhausen Imports in Springfield. Guest artist appearances are made possible by Mrs. Walter F. Brissenden, the Bloomington-Normal Symphony Guild, and Country Companies Insurance and Financial Services.
[Illinois Symphony Orchestra news release]
Biographical information
Mr. Kasman's debut in America in 1997 as silver medalist in the 10th Van Cliburn International Piano Competition in Fort Worth was the culmination of several competition triumphs and tours in Europe and the Middle East, including prizes at the 1991 Valentino Bucchi Competition in Rome, the 1991 London World Piano Competition, the 1992 Artur Rubinstein International Competition in Tel Aviv and the 1995 International Prokofiev Competition at St. Petersburg.

Since his American debut, he has given concerts in the United States, Russia and Asia, including recitals in New York City, Boston, Los Angeles, Philadelphia, Cleveland, St. Louis, Kansas City, St. Paul, Atlanta and Birmingham. He has appeared as soloist with more than 25 orchestras, including the Pacific, Syracuse, Memphis, Miami, Fort Worth, Huntsville and Alabama symphonies; Athens State Orchestra; the Orchestre de Lille in France; the Singapore Symphony; the National Symphony Orchestra of Taiwan; and the Moscow Philharmonia Orchestra.

Kasman has nine studio CD recordings on the Calliope label. His two-CD set of the recordings of the complete sonatas of Prokofiev was awarded the Grand Prix de la Nouvelle Academie du Disque in France in 1996. Other CDs include solo works by Haydn, Scriabin, Stravinsky and Rachmaninov. The International Piano Quarterly magazine recommended his CD of Moussorgsky's "Pictures at an Exhibition" as one of 14 equally ranked best in a survey of recordings over the past 75 years. His recording of Shostakovich's Concerto No. 1 and Schnittke's Concerto for Piano and Strings, released in 2000, received the "Choc du monde de la musique" award in France, is rated highest for artistry and sound quality by Classics Today.com, and is referred to as "superlative" in the American Record Guide. He has also recorded two CDs with Harmonia Mundi. The most recent, with the Pacific Symphony, includes Piano Concerto No. 2 by Lukas Foss, released in 2001. Two Calliope releases in 2002 include the Prokofiev Third Piano Concerto with the Moscow State Symphony Orchestra and the Shostakovich Quintet for Piano and Strings with the Talich String Quartet.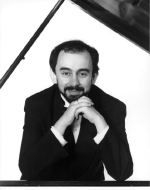 Pianist Yakov Kasman performs Rachmaninov piece with Illinois Symphony Orchestra.
Born in the city of Orel, near Moscow, Kasman began his piano studies at the age of 5. A graduate and postgraduate of the Moscow Conservatory and previously a professor of piano at the Music College of the conservatory, he is now assistant professor of piano and artist-in-residence at the University of Alabama, Birmingham. In December 2000 he was granted permanent U.S. residency as an extraordinary artist.
For more information, visit his website, www.yakovkasman.com.