Lincoln Daily News publishes letters to the editor as they are received.
The letters are not edited in content and do not necessarily reflect
the views of Lincoln Daily News.
Lincoln Daily News requests that writers responding to controversial issues address the issue and refrain from personal attacks. Thank you!
.
You may also send your letters by e-mail to: ldneditor@lincolndailynews.com
or by U.S. postal mail to:
Letters to the Editor
Lincoln Daily News
601 Keokuk St.
Lincoln, IL 62656
Letters must include the writer's name, telephone number, and postal address or e-mail address (we will not publish address or phone number information). Lincoln Daily News reserves the right to edit letters to reduce their size or to correct obvious errors. Lincoln Daily News reserves the right to reject any letter for any reason. Lincoln Daily News will publish as many acceptable letters as space allows.
To the editor:

There are several areas that bother me about the information Mr. Wrage shared with you during the interview. ["Can an ethanol plant be a good neighbor?"]

First of all, Bio-Energy told us during our first meeting that they had no intention of fencing the plant area. Now, they say that might be necessary. How could anyone imagine such a facility without proper security?

Second, during our first meeting, it was stated there would be no waste or process water to dispose of; all would go out their stack.

At our meeting the other night, after considerable questioning, it was admitted that there would be about 170,000 gallons of water going into Brainard Branch. First to a settling pond that would only be a couple feet deep, then to Brainard Branch. In any case, the water would be going to Brainard Branch. How can this be so insignificant when the little creek floods with reasonable rainfall?

Third: This is the first mention I have heard of Bio-Energy offering to buy the two homes east of their plant site. Unless I have missed something in the conversations I've had with the owners of those houses, they are not aware of such a possibility.

Fourth: After our meeting the other night, our second meeting, I spoke with the three Bio-Energy representatives at length. I expressed to them that they had about a year's jump on our efforts, since they had been talking to folks about this location for over a year. I told them that Mrs. Humphres, whose father owns Camp-A-While Campground, was approached over a year ago by Brian Wrage and asked if they could drill a small test well on their property. All three folks from Bio denied that such had happened. I told them I would call Mrs. Humphres the next day and try to clarify. About five minutes later, Mr. Wrage said he had forgotten about that, and in fact he had asked them the question and was denied by Mrs. Humphres' father. The other two Bio representatives went quite silent after the admission.

Fifth: Evidently we are supposed to believe that the storage of over 2,000,000 gallons of ethanol, 30,000 gallons of propane, 50,000 to 60,000 gallons of gasoline, sulfuric acid and other processing chemicals, stored in a coal-fired facility, is not a danger to residents and school children residing nearby. It was also expressed that if ethanol leaked into the creek that we would merely have drunk fish. Wrong -- the fish would be dead from lack of oxygen.

[to top of second column in this letter]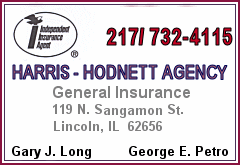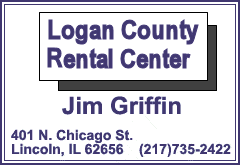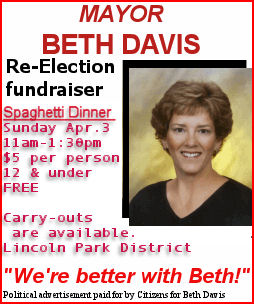 The worst case here is the control of outside contractors that would be in this facility to do maintenance work, or truckers carrying propane to refill the propane tanks, or gasoline trucks coming in to refill gas tanks. Bio-Energy has no control or very limited influence on these folks' actions.
The explosive nature of ethanol has been downplayed. Fumes from ethanol mixed with air create an explosive combination. This statement can be verified with any fire marshal.
Last of all, and I am sorry for the extreme length of this e-mail, but -- water supply. If the mapping of the aquifer is correct, Emden is in the mainstream of this aquifer. As you move south of Emden, the aquifer develops ledges and moves out of the mainstream. If this were not the case, then the statement made by Bio regarding their unfavorable look at water supply up by Bell Station would not be true. I believe their comment when asked about the Bell Station location was -- water supply was not adequate.
We see a lot of holes in the stories from Bio-Energy and the continued lack of total information.
Bottom line, is the risk they are willing to expose our residents to worth the price? Also, while the location may be great for them, providing extra profit margins, etc., just how good is it for the residents, schools and environment? Traffic -- we are assuming a couple hundred trucks per day will hardly be noticed. Using the numbers they have provided us with, the number of trucks would be 120 per day plus, one way.
I surely hope more folks wake up and realize just what is coming. The balance of the property, 150 acres plus, is of course room for at least three more ethanol plants or who knows what.
Thank you for listening. Feel free to call or drop a note.
Dan Meyer
732-8698
E-mail: danmar@ccaonline.com
(Posted March 25, 2005)
Click here to send a note to the editor about this letter.