Health department to host free family asthma education program

Send a link to a friend
[APRIL 29, 2005] The American Lung Association, the Logan County Asthma Partnership and the Logan County Health Department will sponsor a free family asthma program, "Living with Asthma," in conjunction with World Asthma Day on May 3. The program provides asthma education for children and adults.
Children will learn about asthma in a program separate from the adults. Sharon Koester, respiratory therapist at Abraham Lincoln Memorial Hospital, will educate children about their condition, how to stay healthy and how to cope with asthma at school, home and play.

Dr. M. Haitham Bakir, M.D., F.C.C.P., will spend time with parents and caregivers of children with asthma, helping them to better understand asthma and its management. Dr. Bakir is the director of asthma and pulmonary rehabilitation at SIU School of Medicine.

[to top of second column in this article]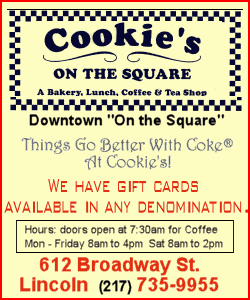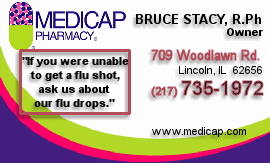 "Survey data has shown that 12.1 percent of adults in Logan County have asthma and that 10 percent of school-age children in Logan County use inhalers," said Marcia Dowling, R.N., B.S.N. and education coordinator at the health department. "We hope families will take advantage of this opportunity to learn more about asthma and how to manage it effectively."
The free program "Living with Asthma" will be presented from 6:30 to 8 p.m. Tuesday at the Logan County Health Department.
[Logan County Health Department news release]