Breast-feeding improves infant health and development

Send a link to a friend
State sponsors peer groups for young mothers
[APRIL 12, 2005] CHICAGO -- Illinois is expanding a program that helps young mothers learn to breast-feed their babies. Carol L. Adams, Ph.D., secretary of the Illinois Department of Human Services, announced Friday that the Special Supplemental Nutrition Program for Women, Infants and Children, also known as WIC, will receive an additional $484,705 to expand the newly established breast-feeding peer counselor program.
The additional funding will enhance breast-feeding promotion and support services for the program, which serves 282,000 people each month. This increase will be used to establish new breast-feeding peer counselor programs in WIC agencies throughout Illinois. The new peer counselor programs will help more women successfully breast-feed.

"We know that when new mothers have access to a peer counselor program, it can significantly improve breast-feeding initiation and duration rates," Adams said. "With this program, Illinois babies will be healthier, have increased cognitive abilities and improved overall long-term health benefits."

During the first year of the multiyear funding, 18 local agencies added one or more peer counselors to assist new mothers in initiating and maintaining breast-feeding. Usually WIC participants, peer counselors are women of the community who have successfully breast-fed their own infants. They receive specialized training to serve as peer counselors. Representing diverse cultural backgrounds, they offer encouragement, information and support to other WIC mothers.

[to top of second column in this article]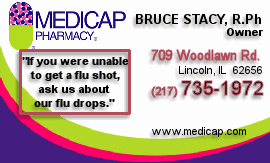 Studies show that providing peer counselor support to breast-feeding women leads to improved breast-feeding outcomes. Besides serving as a role model for what breast-feeding can be like, peer counselors also provide an important link to other health services in the community.
The federally funded program, administered by Illinois Department of Human Services, has helped many low-income women, infants and children achieve dramatic gains in health and nutrition. WIC breast-feeding initiation rates have increased from 26 percent in 1992 to 56 percent in 2004.
To be eligible for WIC, participants must have an income level at or below 185 percent of the federal poverty standards and have a health or nutritional risk. For additional information and to find the nearest WIC clinic, call 1 (800) 323-4769.
[Illinois Department of Human Services news release]