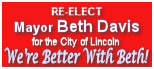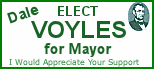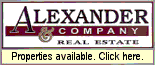 Church Directory

---
---

---
---
---
---
Contact us
---
LDN is best viewed with
IE 5.5 or 6.
---
LDN awards
Local:
Dec. 16, 2001
Local Emergency Planning Committee
Jan. 25, 2001
Logan County Healthy Communities Partnership
State:
Oct. 1, 2001
Illinois Public Health Association
posted daily OVER THE NOON HOUR (CST)

The Railers evened up the score with a win over the Lanphier Lions 50-38.
[picture by Bob Frank] click on picture for larger image.






s
Submit a classified ad online [Lowest cost for advertising in the county!]



Gov. Blagojevich lays out aggressive agenda in 2005 State of the State address

School remnants to be sold
Central demolition scheduled for Feb. 21

Learn the symptoms of a heart attack and how you can avoid one

State of the State address left Sen. Bomke wanting more details

Sen. Brady responds to State of the State address

Four unbeaten teams seek Class 7AA Boys State Basketball Tournament title

Illinois State vs. Bradley game notes

Rally towels to first 5,000 fans

Big Ten, ESPN and ESPN Plus announce televised wild card selections for men's basketball