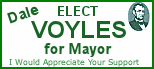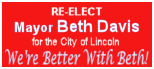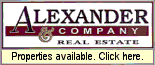 Church Directory

---
---

---
---
---
---
Contact us
---
LDN is best viewed with
IE 5.5 or 6.
---
LDN awards
Local:
Dec. 16, 2001
Local Emergency Planning Committee
Jan. 25, 2001
Logan County Healthy Communities Partnership
State:
Oct. 1, 2001
Illinois Public Health Association
posted daily OVER THE NOON HOUR (CST)

The Lincoln Railers beat non-conference foe Canton on Saturday by a score of 51-35.
[pictures by Bob Frank] click on picture for a larger image.





s
Submit a classified ad online [Lowest cost for advertising in the county!]



Elkhart landmark could disappear

Gov. Blagojevich orders DNR to give man his job and wheelchair back

Marriages and dissolutions

Pension savings explored; next step more difficult

Livestock training tackles red tape, feedlot runoff

A comparative

DNR 'Newsbits'

Railers beat Sacred Heart-Griffin: pictures from game

Illinois men's basketball notes vs. Minnesota